Born on March 6, 1972, in Newark, New Jersey, Dr. Shaquille Rashaun O'Neal, Ed.D., famously known as Shaq, stood 7 feet 1 inch tall and weighed about 324 pounds during his NBA tenure. His 19-season basketball career witnessed not only on-court triumphs, with four NBA championships and off-court successes. Shaq pursued higher education in business and leadership, achieving a rare feat among NBA players with a bachelor's, master's, and doctorate degree.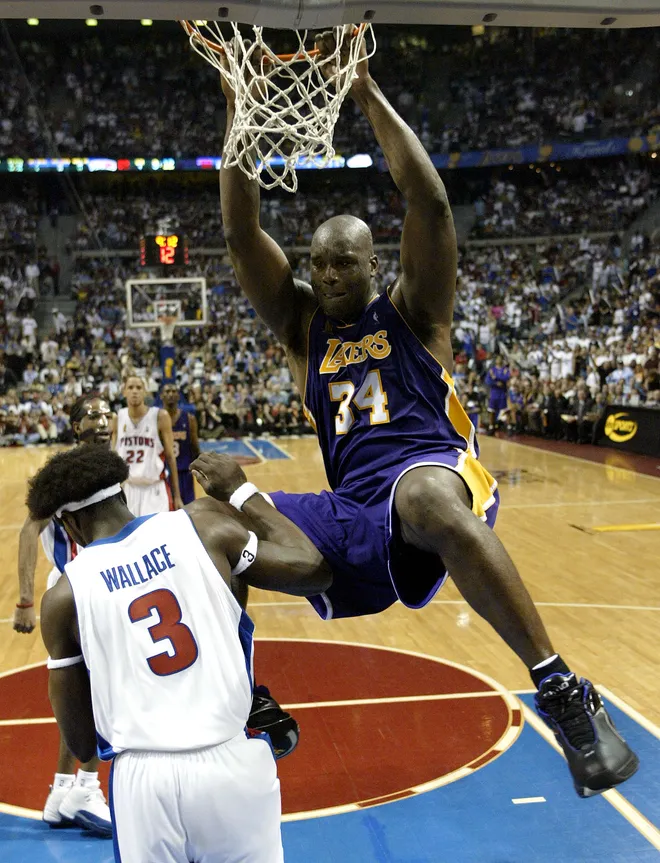 Basketball continues to be integral in his life, visible through his NBA analysis on TV, appearances in video games, and partial ownership of the Sacramento Kings. Since 1985, every NBA championship team has had a connection to Shaq through a current or former teammate, earning him the playful title of basketball's Kevin Bacon.
Shaq retired from professional basketball on June 1, 2011. Post-retirement, he transitioned into a business mogul, expanding his brand partnerships and being an early tech adopter. His diverse portfolio includes collaborations with renowned brands like Turner Networks, Reebok, and IcyHot. As a sought-after speaker, Dr. O'Neal shares his business insights at various nationwide events.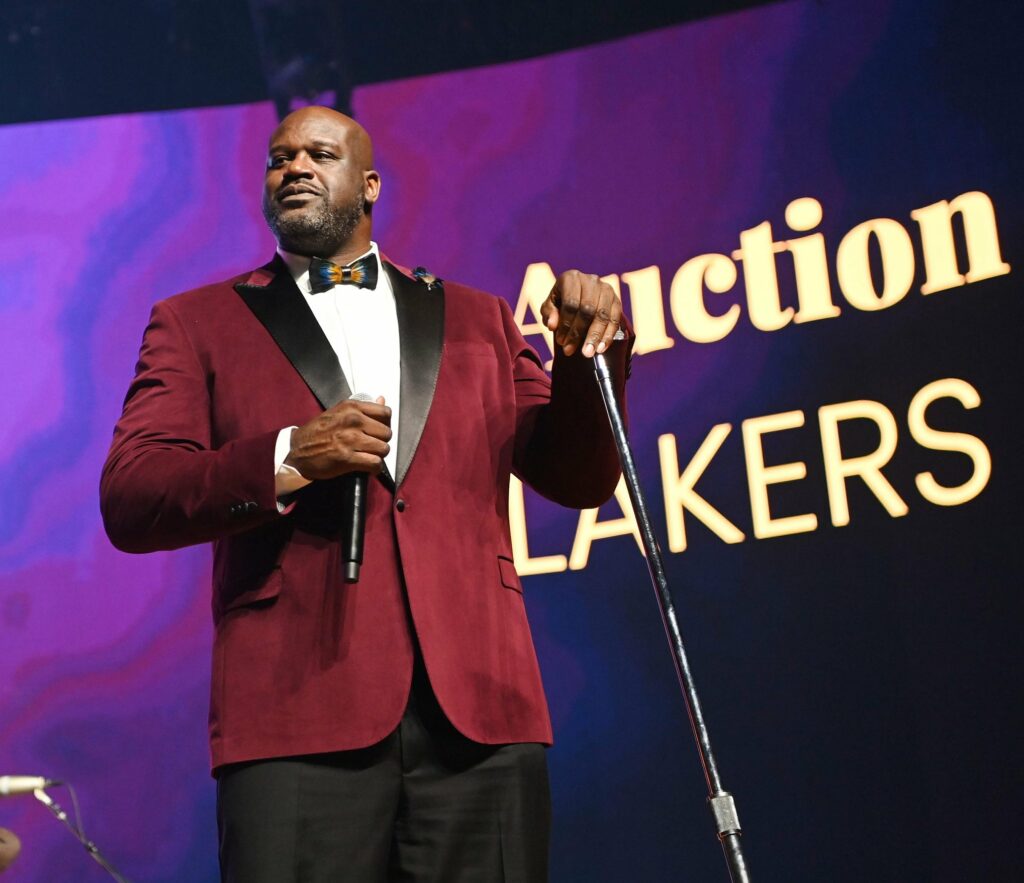 Beyond basketball and business, Shaq's ventures include music, law enforcement, and collaborations in the fashion, food, and technology sectors. His broad spectrum of interests underscores his multifaceted talent and influence. Dr. Shaquille O'Neal, Ed.D., is cherished on and off the basketball court for various reasons. Here are some of the notable attributes and contributions that have endeared him to the public:
Philanthropy / Random Acts of Kindness
Shaq is well-regarded for his philanthropic efforts, particularly towards supporting underserved youth. He launched The Shaquille O'Neal Foundation in 2019 to support these communities. He is known for his under-the-radar good deeds and supported charities, including Be The Match, Boys & Girls Clubs of America, Centre ValBio, Communities in Schools, and Kids Wish.
Entrepreneurship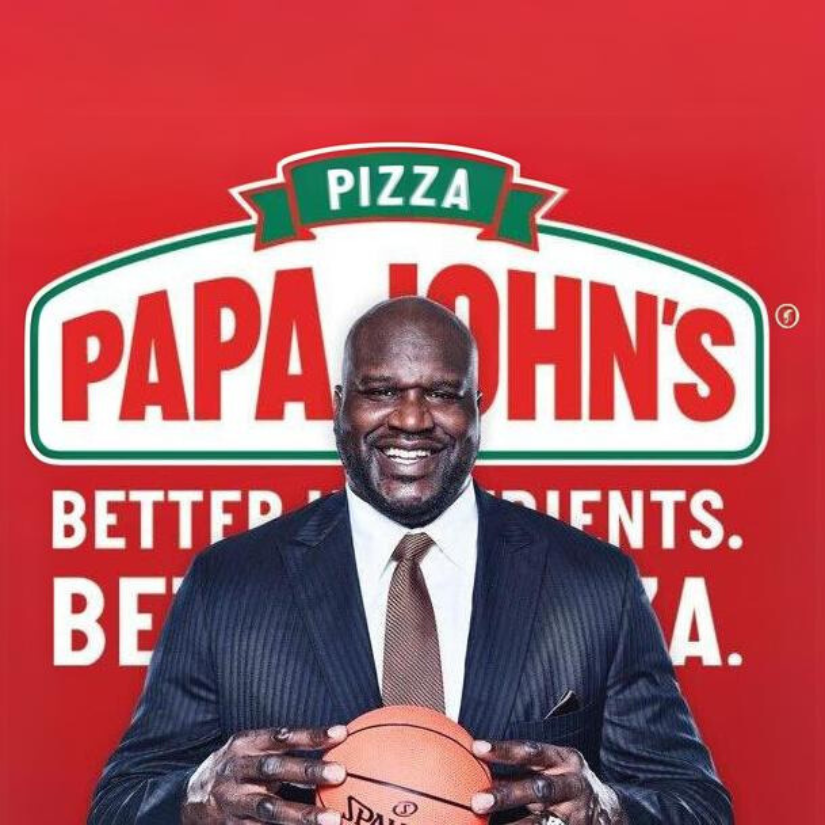 Beyond his basketball career, his entrepreneurial endeavors include a partnership with Reebok and owning shares in the Authentic Brands Group.
Following retirement, he transitioned into business opportunities, including franchising, endorsements, and investing in promising companies. Shaq has been involved in business ventures, including owning Papa John's Pizza franchises, car washes, fitness centers, and nightclubs.
How did Shaquille O'Neal get involved in acting and music?

Shaq has made appearances in movies, including "Blue Chips," "Kazaam," "The Wash," and "Steel," as well as TV shows like "Shaq Vs." and "Shaq's Big Challenge." Shaq released four studio albums: "Shaq Diesel," "Shaq Fu: Da Return," "You Can't Stop the Reign," and "Respect."
What is Dr. Shaquille O'Neal's educational background?
Dr. Shaquille O'Neal pursued higher education during and after his NBA career. He graduated from Louisiana State University and later earned an MBA (Master of Business Administration) from the University of Phoenix. Most notably, he earned a doctorate in Education focusing on Organizational Learning and Leadership from Barry University in 2012, stemming from his promise to his mother to focus on education and a personal desire for self-improvement, positively contributing to organizations and communities.
What is Shaquille O'Neal's net worth?
As of 2023, his net worth is estimated at around $400 million, amassed from his NBA career, endorsements, business ventures, and media appearances.
How does Shaquille O'Neal interact with his fans?
He is known for his pleasant and approachable demeanor, often interacting with fans on social media, in public appearances, and on various media platforms. These factors, among others, contribute to the positive perception and love people have for him. His down-to-earth personality, sense of humor, and approachability also play significant roles in his popularity.
"I've admired Shaquille O'Neal since I was a kid." – M. Curtis McCoy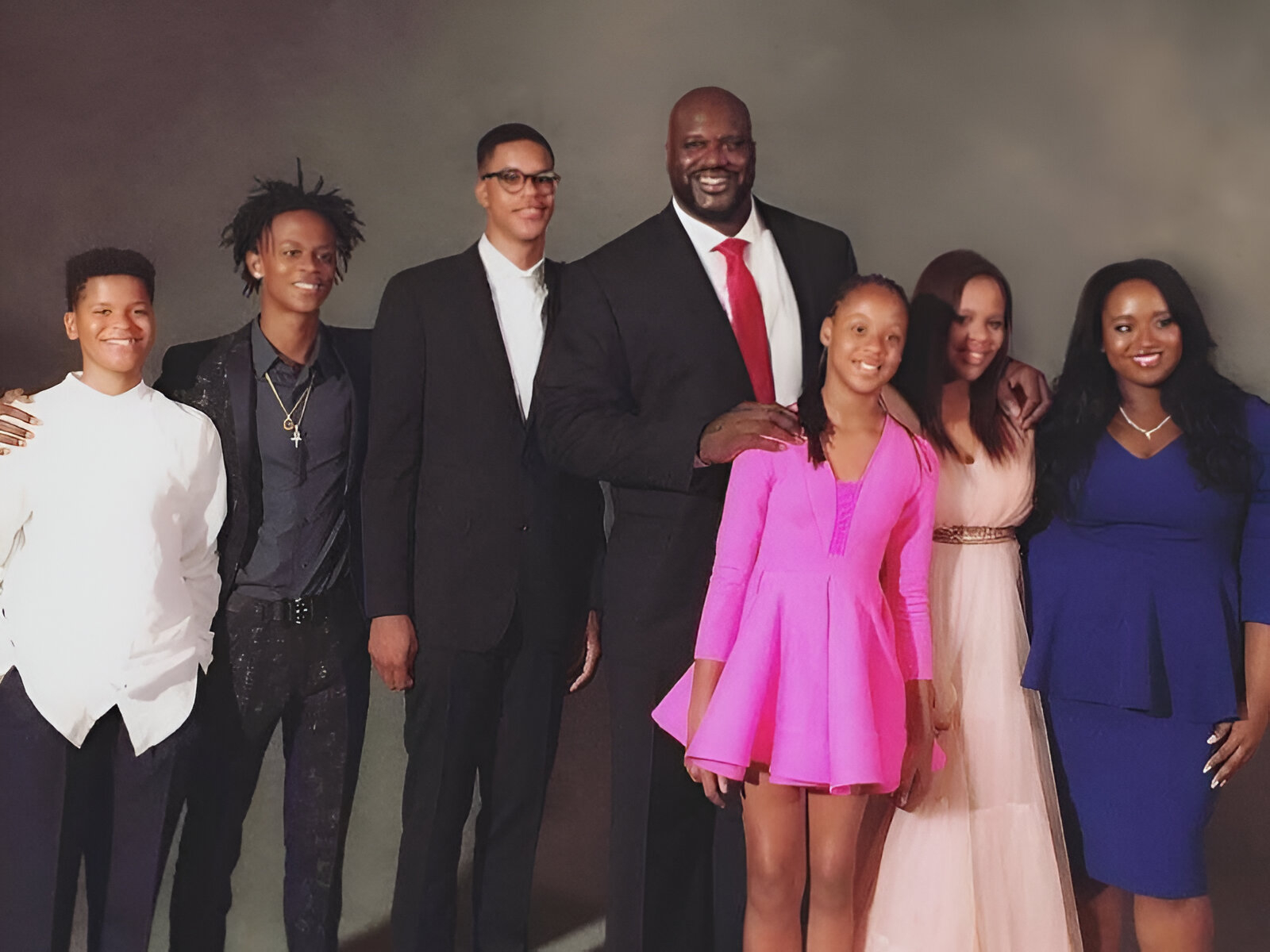 What is Shaq's family background?
He was born to Lucille O'Neal and Joe Toney. However, he was raised by his stepfather, a career Army Reserve sergeant, Philip Harrison, and his mother. Shaq is a father to six children: Shareef, Amirah, Shaqir, Me'arah, Taahirah, and Myles.
Books by Shaquille O'Neal
Shaquille O'Neal has authored several books, including "Shaq Talks Back," "Shaq Uncut: My Story," and "Shaq and the Beanstalk and Other Very Tall Tales."
Famous quotes by Shaquille O'Neal
"Excellence is not a singular act, but a habit. You are what you repeatedly do."

"I don't know how it is for you earthlings, but where I'm from, strength is mental."

"The day I stopped worrying about stats is the day I started winning."
"I do what I do. Always."

"If I were a painter, you'd be calling me Shaqcasso."

"Art is a process of delivering or arranging elements that appeal to the emotions of a person looking at it."

"We live in an impatient world. Everybody is always looking for the next big Kobe, the next big LeBron, the next big Twitter."

"I never worry about the problem. I worry about the solution."

"Me shooting 40 percent at the foul line is just God's way of saying that nobody is perfect. If I shot 90 percent from the line, it just would not be right".
How does Shaquille O'Neal stay fit post-retirement?

Post-retirement, Shaq maintains a fitness regimen that includes weight training, cardiovascular exercises, and a balanced diet to stay in shape. You've probably witnessed his massive weight loss if you follow him on Facebook, Instagram, or Twitter (X).
What is Shaq's legacy in the world of sports and beyond?
Shaq's legacy extends beyond his basketball achievements to include his impact as a philanthropist, entrepreneur, entertainer, and inspirational figure to many. His larger-than-life personality, accomplishments, and contributions to society continue to make him a beloved figure globally.
2024 Shaq for President?
Dr. Shaquille O'Neal, Ed.D. is playfully expressing interest in running for the 2024 presidency by wearing a shirt with the slogan "2024 SHAQ FOR PRESIDENT".
This is not an official announcement, but it might be a way for him to gauge public response or promote fun with fans and followers. If he decides to pursue a political career, it would add another fascinating chapter to his already diverse and illustrious life journey. The Big Aristotle: Shaq Diesel, for President?
Connect on Facebook, Twitter / X, or Instagram.