News Wire Magazine Affiliate Portal
Welcome to the News Wire Magazine Affiliate Portal. For current affiliates, please sign in to access your control panel.
If you don't have an account, please proceed to affiliate registration.
Join the News Wire Magazine Affiliate Program!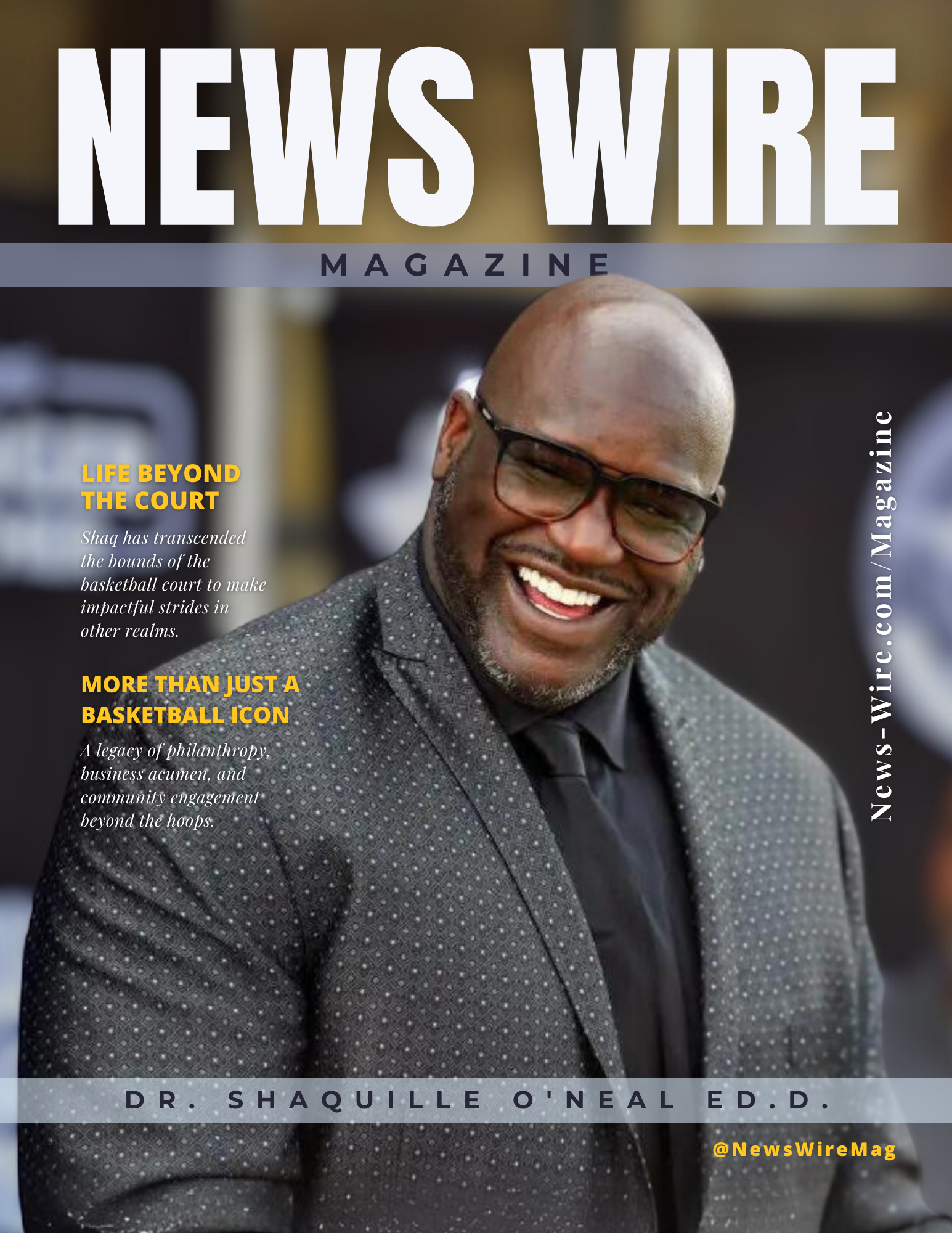 Welcome to the News Wire Magazine affiliate marketing program! Our online magazine affiliate portal is designed to offer you a unique opportunity to earn and grow within the dynamic sphere of digital publishing.
Voted Best Online Magazine Affiliate Programs
The News Wire Magazine affiliate program offers diverse business & personal development content that appeals to a broad audience. Our high-paying affiliate program is great for websites, blogs, podcast hosts, social media influencers, book reviewers, publishers, and content creators focused on leadership, entrepreneurship, etc.
20% Affiliate Commissions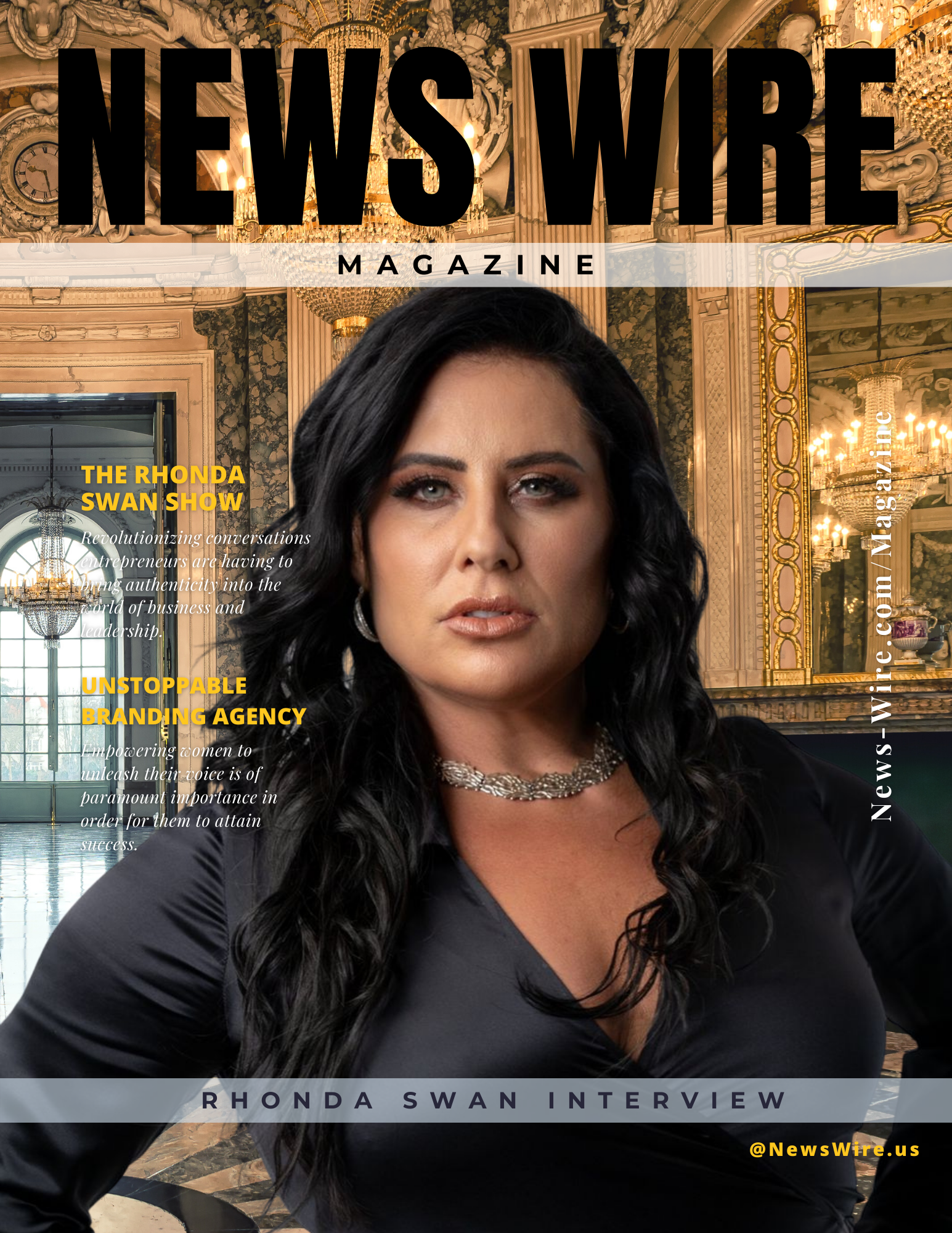 Our 20% commission rate reflects our commitment to our affiliates' success, ensuring they are well-compensated for their promotional efforts. This rate incentivizes affiliates and aligns our goals, fostering a collaborative and mutually beneficial partnership.
Partners for Growth
We value our affiliates as long-term partners, and our attractive commission structure is designed to encourage and reward their ongoing dedication. By offering one of the highest commission rates in the publication sector, we aim to build enduring, profitable relationships that benefit our affiliates and our magazine's growth.
90-Day Affiliate Tracking Cookies
A cookie is placed in their browser when someone visits your website through your affiliate link.
Our 90-day affiliate tracking cookie will persist in the user's browser for three months. Consequently, if the user initially visits News Wire Magazine via your affiliate link, closes their browser, but later returns directly to our site (without using an affiliate link) and pays to submit an article or be featured in News Wire Magazine within that time frame, the affiliate still receives the credit!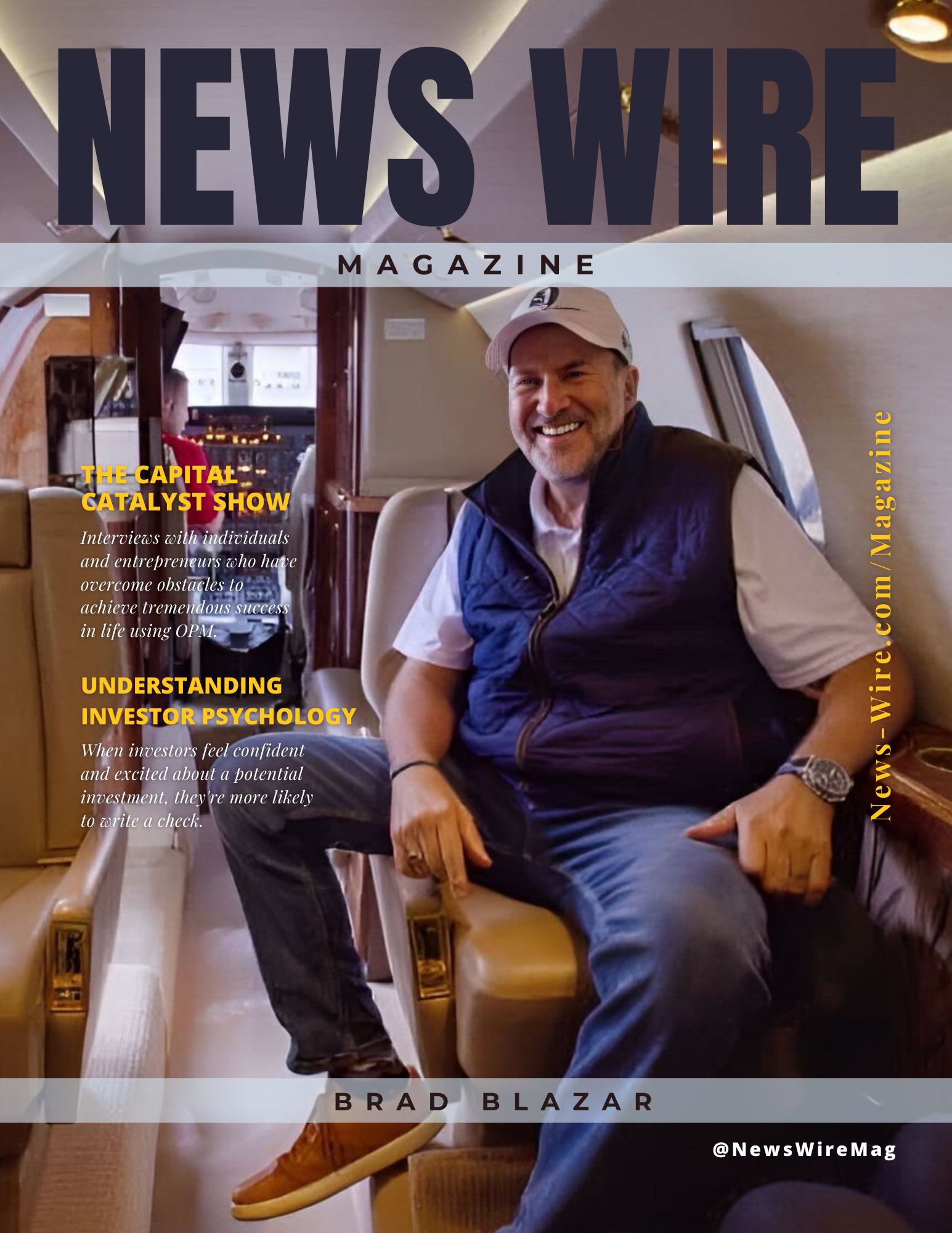 A cookie duration between 15 to 30 days is common in the affiliate marketing industry. Excitingly, News Wire Magazine offers an extended 90-day cookie duration, significantly enhancing the attractiveness of our affiliate program!
Maximize Earnings with News Wire Magazine's 20% Affiliate Commission
News Wire Magazine proudly offers a lucrative opportunity for affiliates with an exceptional 20% commission on every successful referral. This competitive rate positions our program as one of the most rewarding in the industry, providing substantial earning potential for both new and experienced affiliate marketers.
Clients Who Benefit from Being Featured in News Wire Magazine
News Wire Magazine is not just a platform for readers to discover compelling content; it's also a powerful stage for professionals and public figures to amplify their visibility and establish their authority in their respective fields. Authors, entrepreneurs, podcast hosts, motivational speakers, athletes, political figures, and leaders seeking to build their personal brand and gain recognition as industry experts find particular value in being featured in our magazine.
Authors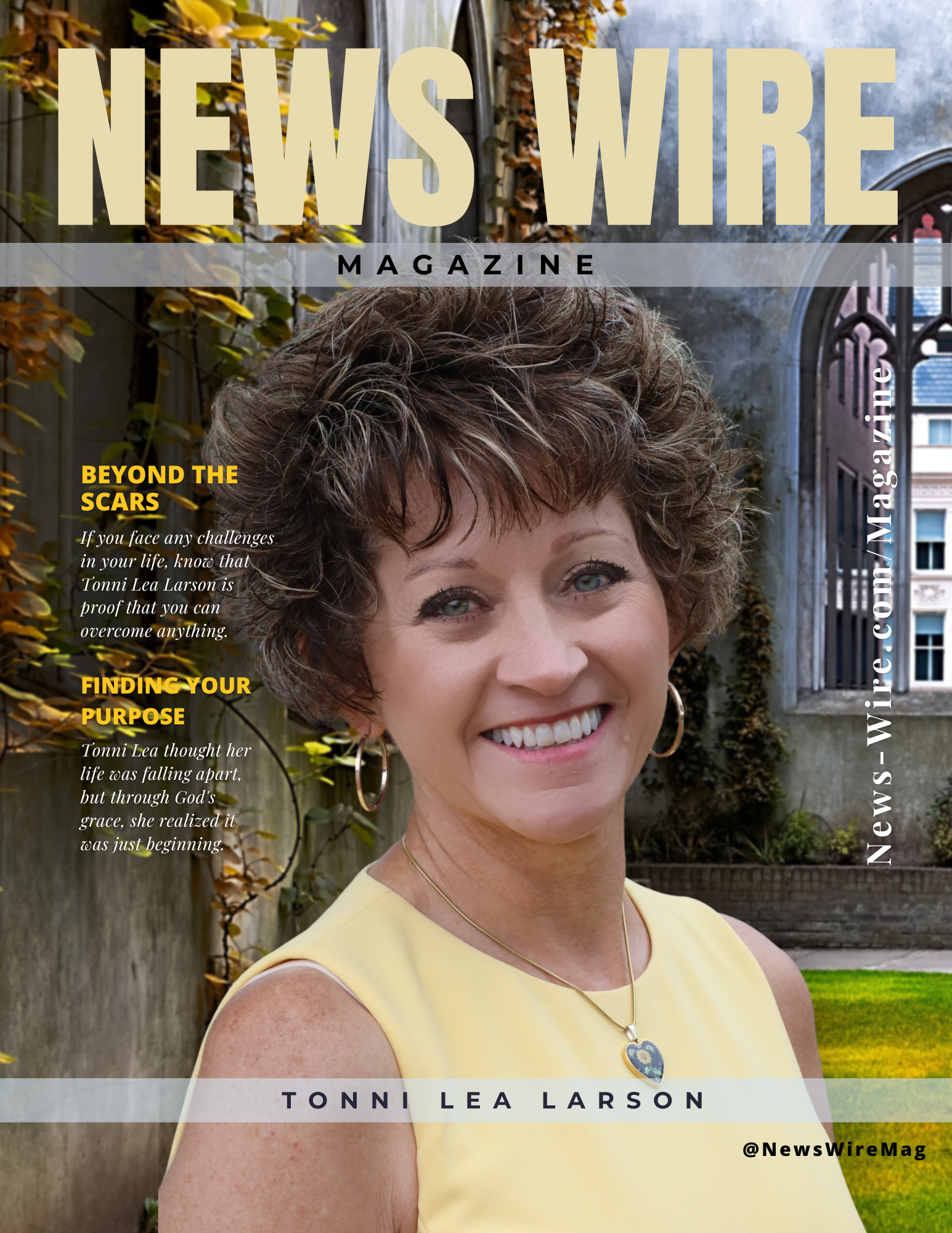 For authors, being featured in News Wire Magazine opens doors to a broader audience and is crucial for promoting their non-fiction books. Our platform provides the visibility needed to reach avid readers and literary enthusiasts. Authors can leverage this platform to connect with a community that values inspiring content.
Entrepreneurs
Entrepreneurs find a unique advantage in being featured as it positions them at the forefront of leadership. This visibility is invaluable for networking, attracting investors, and gaining customer trust. Entrepreneurs inspire and educate our readers by sharing their stories, challenges, and triumphs in News Wire Magazine while elevating their personal brand. You have the opportunity to make a significant income as a News Wire Magazine affiliate by bringing your audience of entrepreneurs.
Podcast Hosts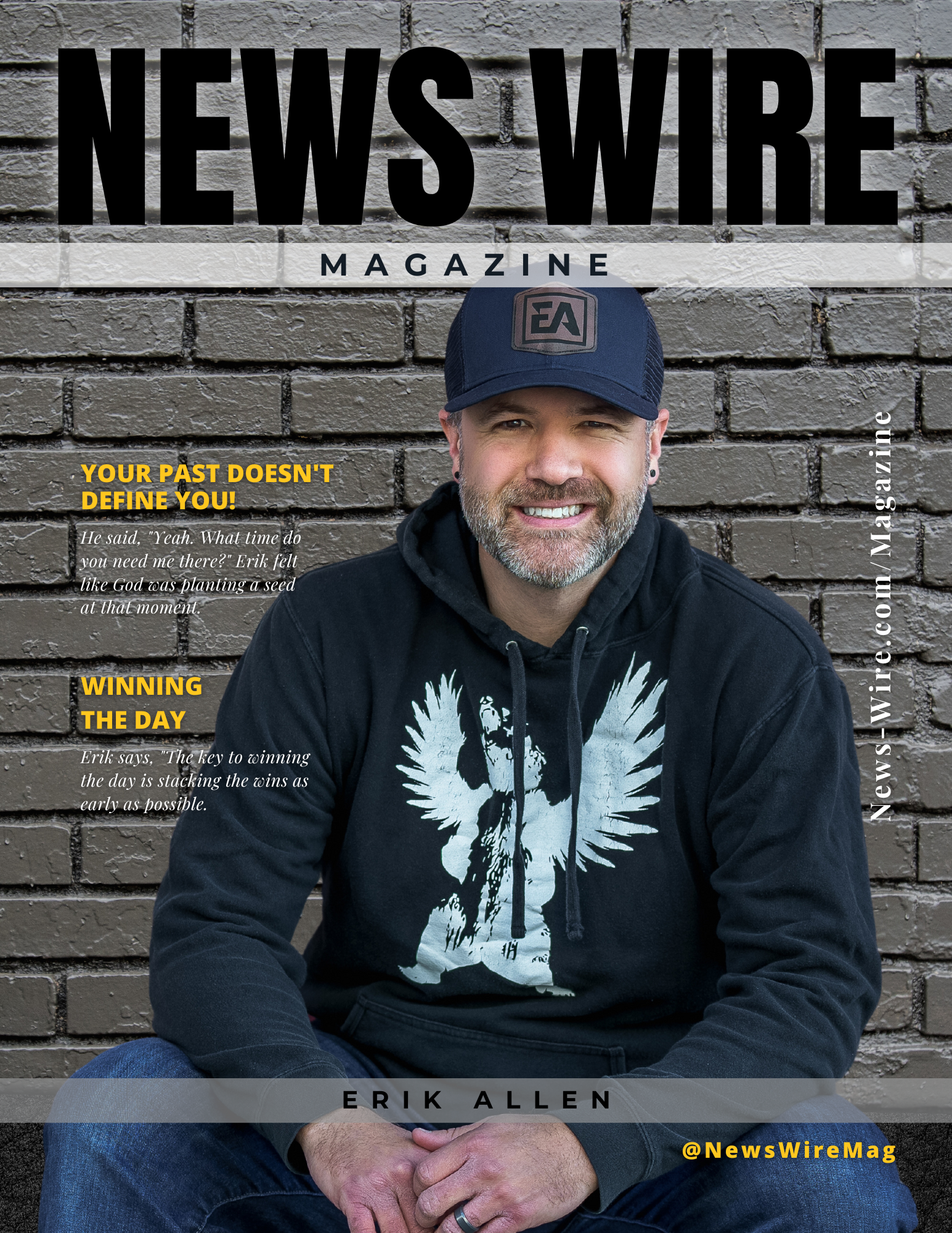 Our magazine offers a medium for podcast hosts with a great website to extend your reach beyond your existing listener base. Referring your listeners to be featured helps generate substantial commissions. It's an opportunity to explore cross-media promotion, driving a symbiotic relationship between audio content and our readership.
This affiliate program is great for podcasts focusing on business, entrepreneurship, personal development, overcoming adversity, achievement, motivational speaking, personal growth, etc.
Motivational Speakers
Motivational speakers with great websites can help your readers build their personal brands while earning substantial affiliate commissions for each referral.
Athletes
Refer your clients to be featured in News Wire Magazine. They benefit from exposure by highlighting achievements, journeys, and the challenges they've overcome. This coverage enhances their personal brand and inspires and motivates our readers. It provides a behind-the-scenes look at their professional and personal lives, connecting them with fans more intimately and profoundly while you get paid substantial commissions.
Political Figures and Leaders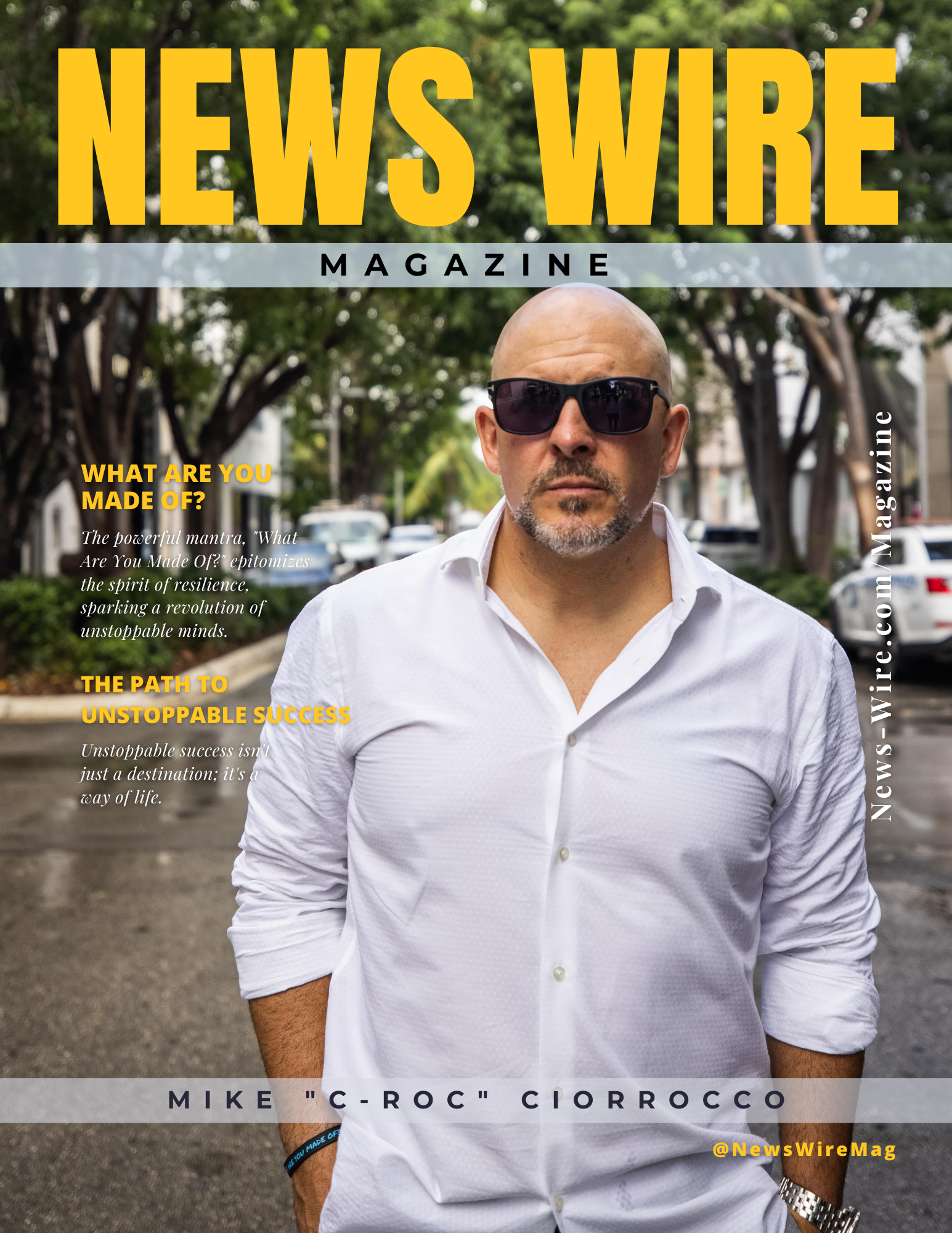 Suppose you're a PR specialist for a political figure. In that case, featuring them in our magazine is a strategic opportunity to communicate their vision, accomplishments, and goals to a diverse audience.
It serves as a platform for thought leadership, allowing them to present perspectives on various issues and position themselves as influential voices in their respective fields.
Leaders Building Their Personal Brand and Looking for Industry Recognition
Being featured in News Wire Magazine catalyzes professionals to build their personal brand and establish themselves as industry experts. News Wire Magazine is an invaluable resource for anyone looking to elevate their professional presence and make a lasting impact in their field.
As a News Wire Magazine affiliate, you contribute to spreading quality information while reaping the benefits of our brand's reputation. This partnership is more than a business venture; it's a collaboration in shaping informed public discourse.
News Wire Magazine employs state-of-the-art tracking and analytics, ensuring your efforts are accurately recorded and rewarded. Our transparent reporting system allows you to monitor your progress in real-time, giving you the insights needed to optimize your strategies and maximize your earnings.
Earn Passive Income through Affiliate Marketing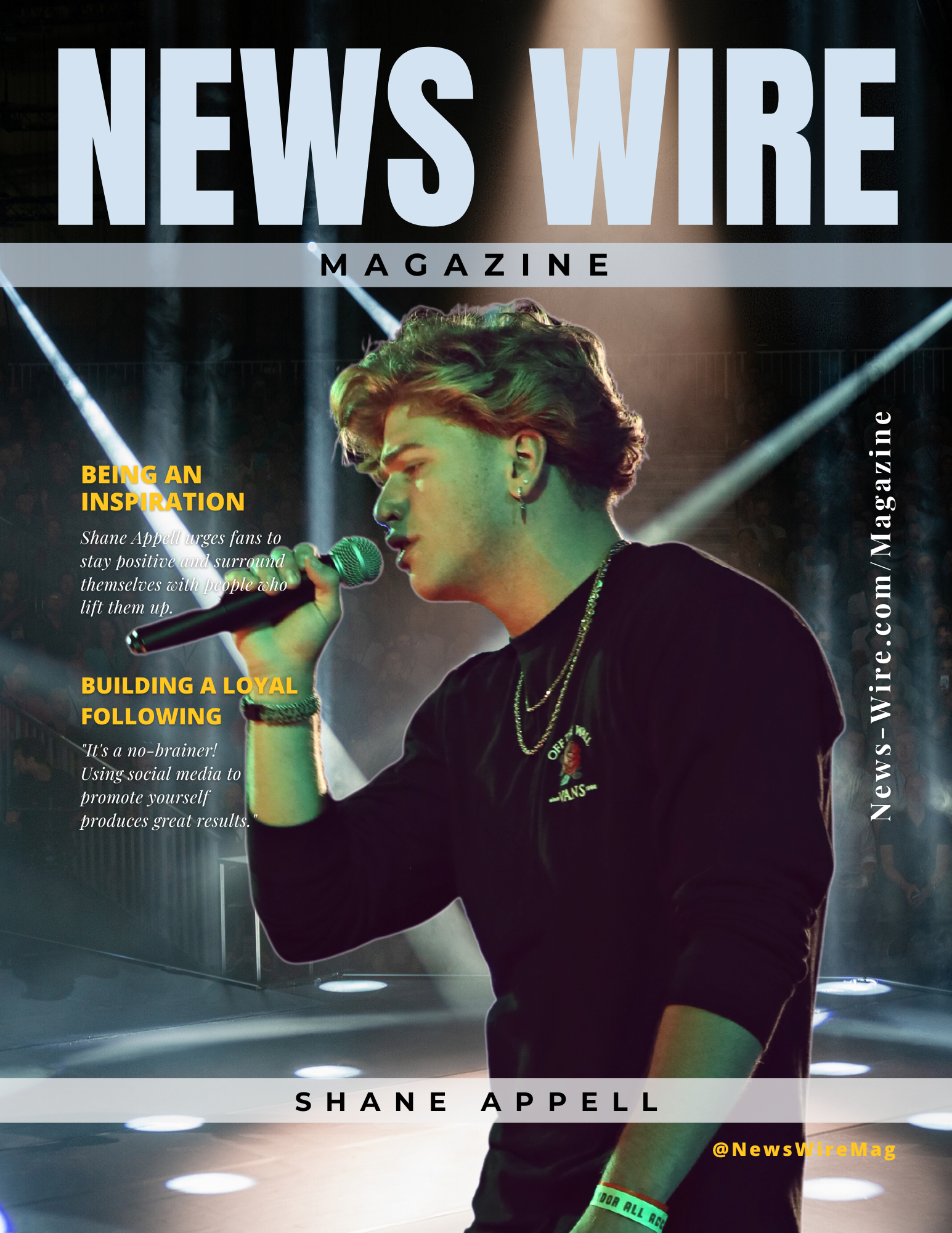 The allure of earning passive income has never been more attainable than with News Wire Magazine's affiliate program. By joining us, you set up a revenue stream that can continuously yield returns with minimal ongoing effort. Once your referral links are in place, whether in blog posts, social media, or email newsletters, they can generate income around the clock.
Our affiliate program is designed to provide long-term value. With evergreen content and regular updates, the links you share today remain relevant and can continue to earn for you in the future. This aspect is especially beneficial for those looking to build a sustainable income source without constantly updating or changing their marketing strategies.
We understand the importance of support in affiliate marketing. Our dedicated team is always ready to assist you with tips, resources, and advice to ensure your marketing efforts are as effective and effortless as possible. Maximize your passive income potential without getting bogged down in the complexities of affiliate marketing.
High-Commission Affiliate Programs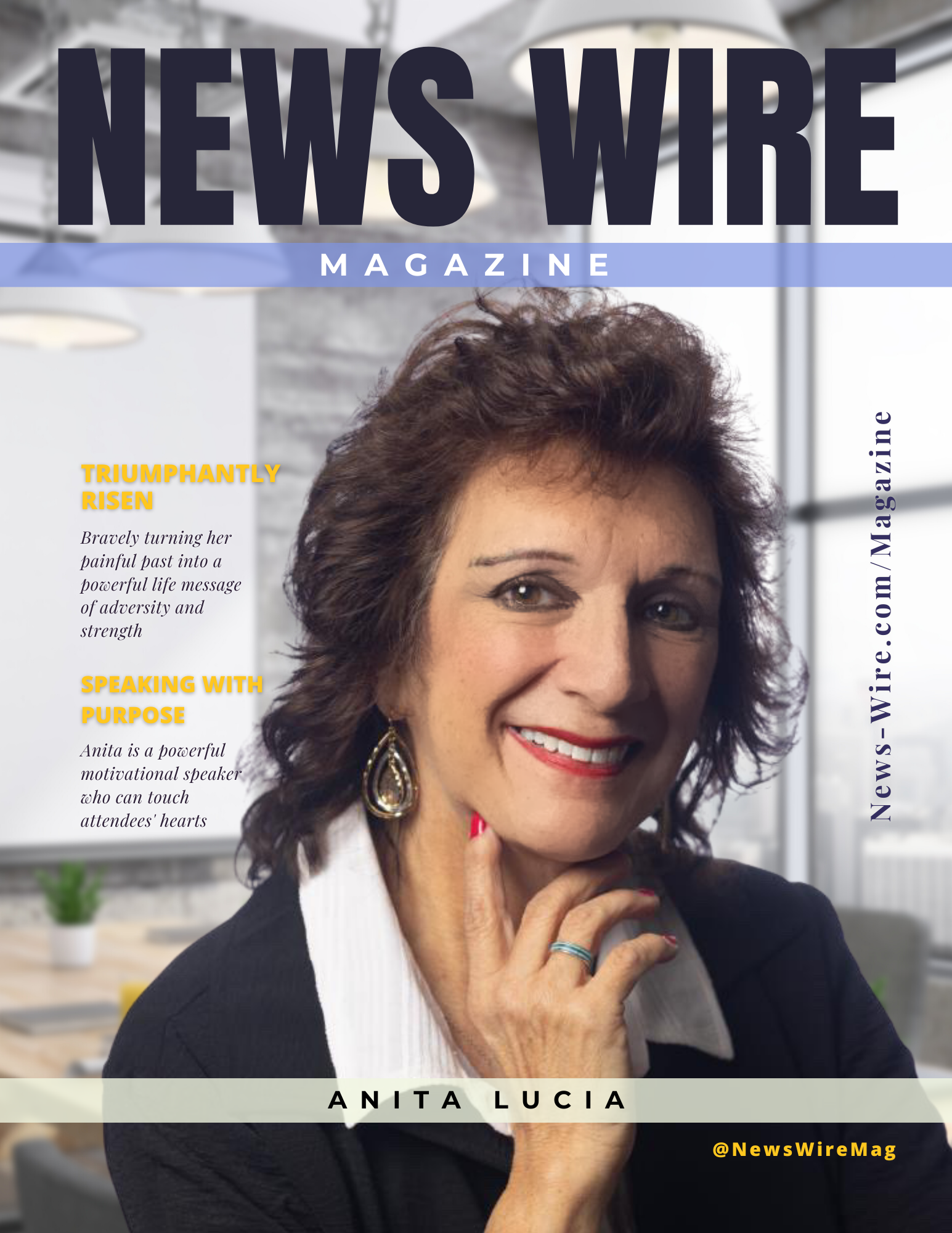 At News Wire Magazine, we believe in rewarding our affiliates generously. That's why we offer one of the most competitive commission structures in the industry. Our high-commission affiliate program means your efforts translate directly into substantial earnings. Whether you're a seasoned marketer or just starting, our program is structured to ensure your time and effort are well-compensated.
The more you promote, the higher your potential earnings. This structure provides immediate financial rewards and incentivizes long-term partnership and growth with our brand.
In addition to high commissions, we also offer bonus opportunities and performance incentives. These incentives boost your earning potential and add an exciting dimension to your affiliate marketing endeavors. With News Wire Magazine, your hard work and dedication are recognized and rewarded beyond the standard commission rates.
Affiliate Marketing Opportunities
By sharing affiliate links from News Wire Magazine, you align with a brand that values quality and relevance. This enhances your brand's credibility and appeal, attracting a more engaged and loyal audience.
Digital Marketing Affiliate Programs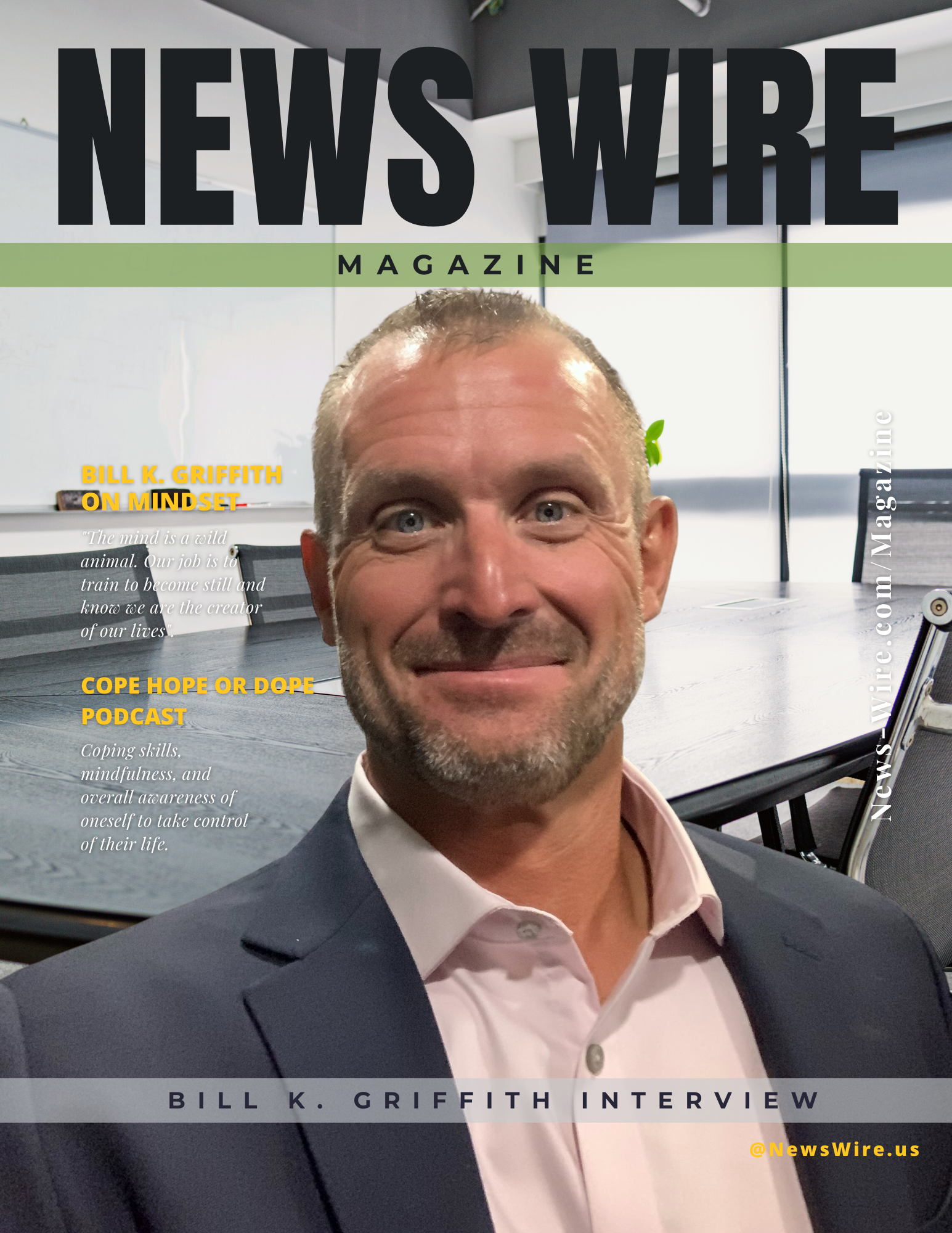 Our digital-focused approach means that our content is optimized for online consumption, making it easy and appealing for your audience to engage with the material you promote.
We provide our affiliates with tools and resources, such as customizable banners, graphics, and email templates. These resources are designed to integrate seamlessly with your existing digital marketing efforts, enhancing your campaigns' effectiveness without requiring extensive resources or time.
Best Content Creation Affiliate Programs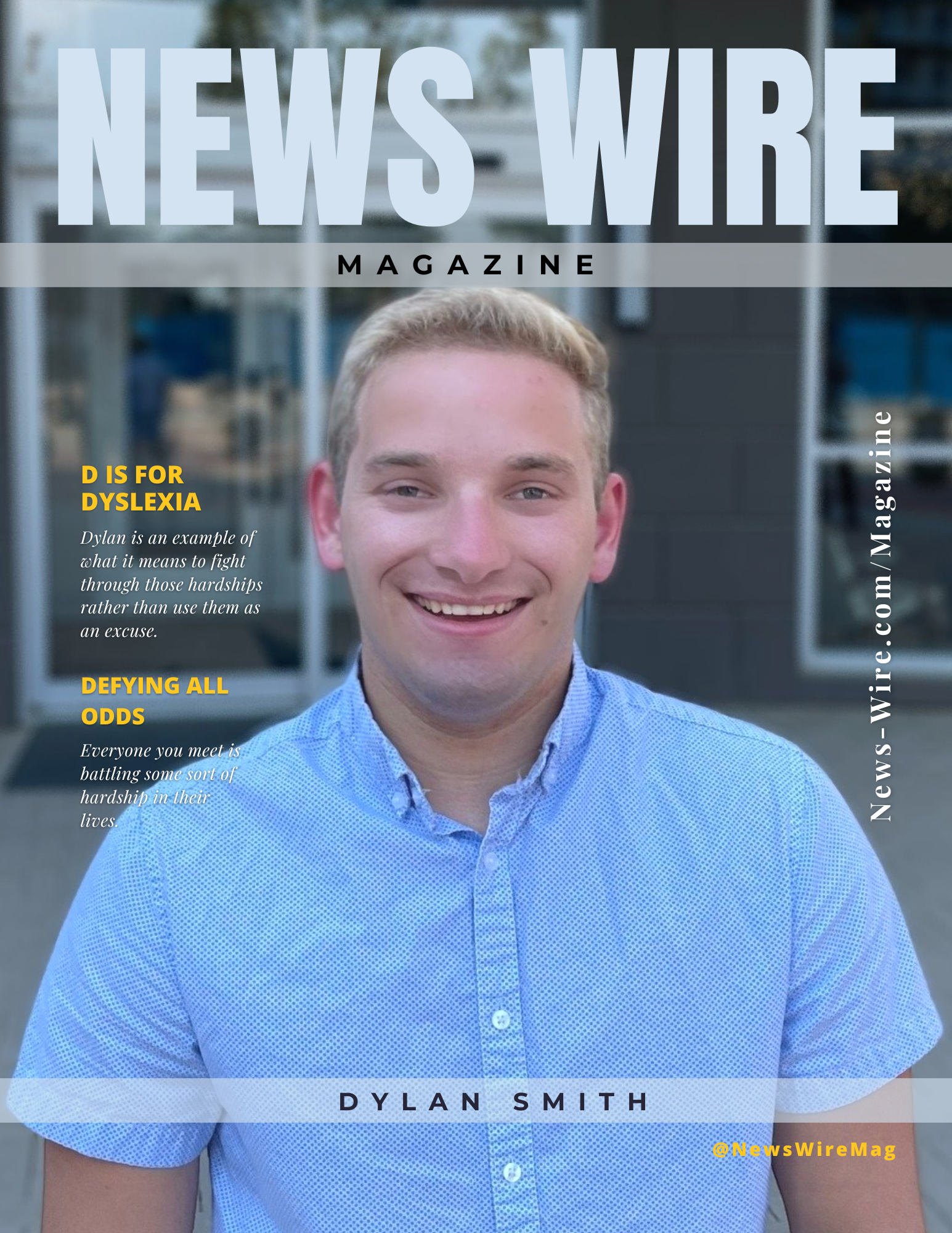 For content creators, partnering with News Wire Magazine offers a unique opportunity to enhance your content while monetizing it effectively.
Incorporating News Wire Magazine's affiliate links into your content enriches your offering and provides additional value to your audience. This integration boosts your content's appeal and naturally encourages your followers to engage with our magazine, driving conversions and increasing your affiliate earnings.
Find a way to incorporate News Wire Magazine into your content strategy in a way that feels authentic and engaging.
Affiliate Networks for Publishers
Additionally, we ensure that our program is compatible with various platforms, making it easy for you to integrate News Wire Magazine into your existing articles. This compatibility is vital in maximizing your marketing efforts and streamlining your workflow.
The News Wire Magazine affiliate program offers many opportunities to earn through online marketing. Our high commissions, diverse content, and supportive network create an ideal environment for new and experienced affiliates. Join us and be part of a program that values your contribution and empowers your growth in affiliate marketing.