Practically every young boy has once dreamt of living the life of a cowboy. Home on the range and days filled with rustlings a wayward calf, driving cattle from the plains and sleeping under the stars of an open sky. Australia, in days gone past, was built on this life. Even today, Australia has hundreds of Ponderosa-sized cattle ranches, thousands upon thousands of acres in size, and much larger than a state or country.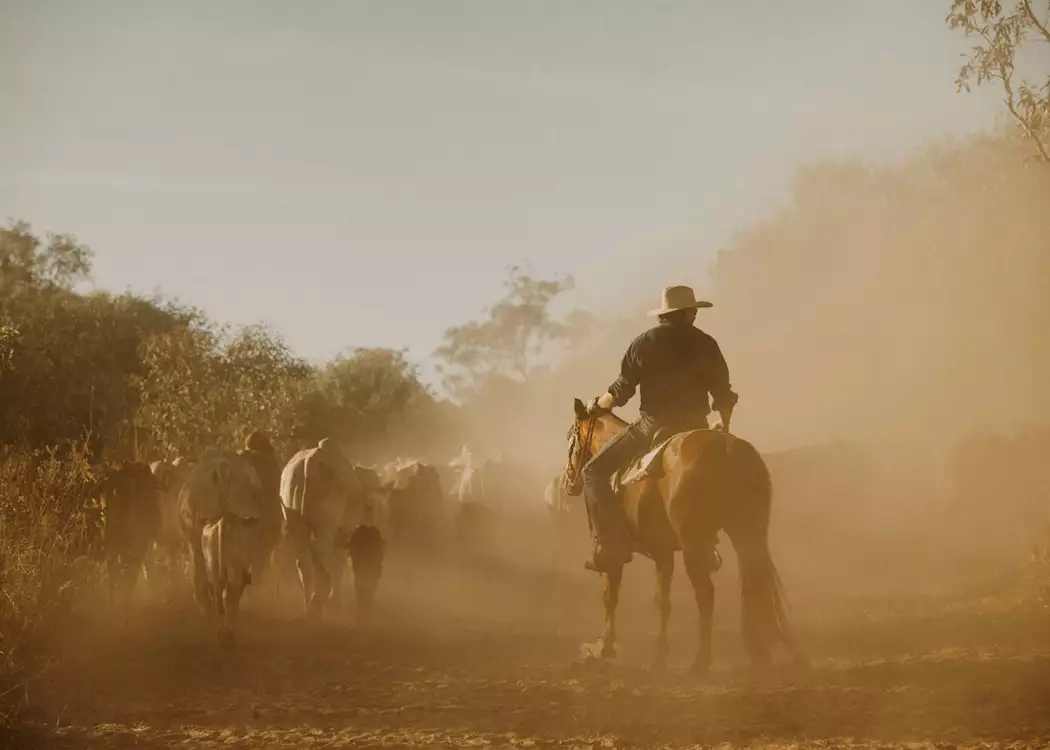 Australia's Northern Territory is such a place. A 500,000-acre cattle station where an exclusive set of guests get a taste of life on a cattle ranch with a twist. In place of hot dogs and beans and sleeping bags under the stars, there's something quite the opposite. Instead, guests indulge in a flawless five-star luxury outback experience offered by Bullo River Station.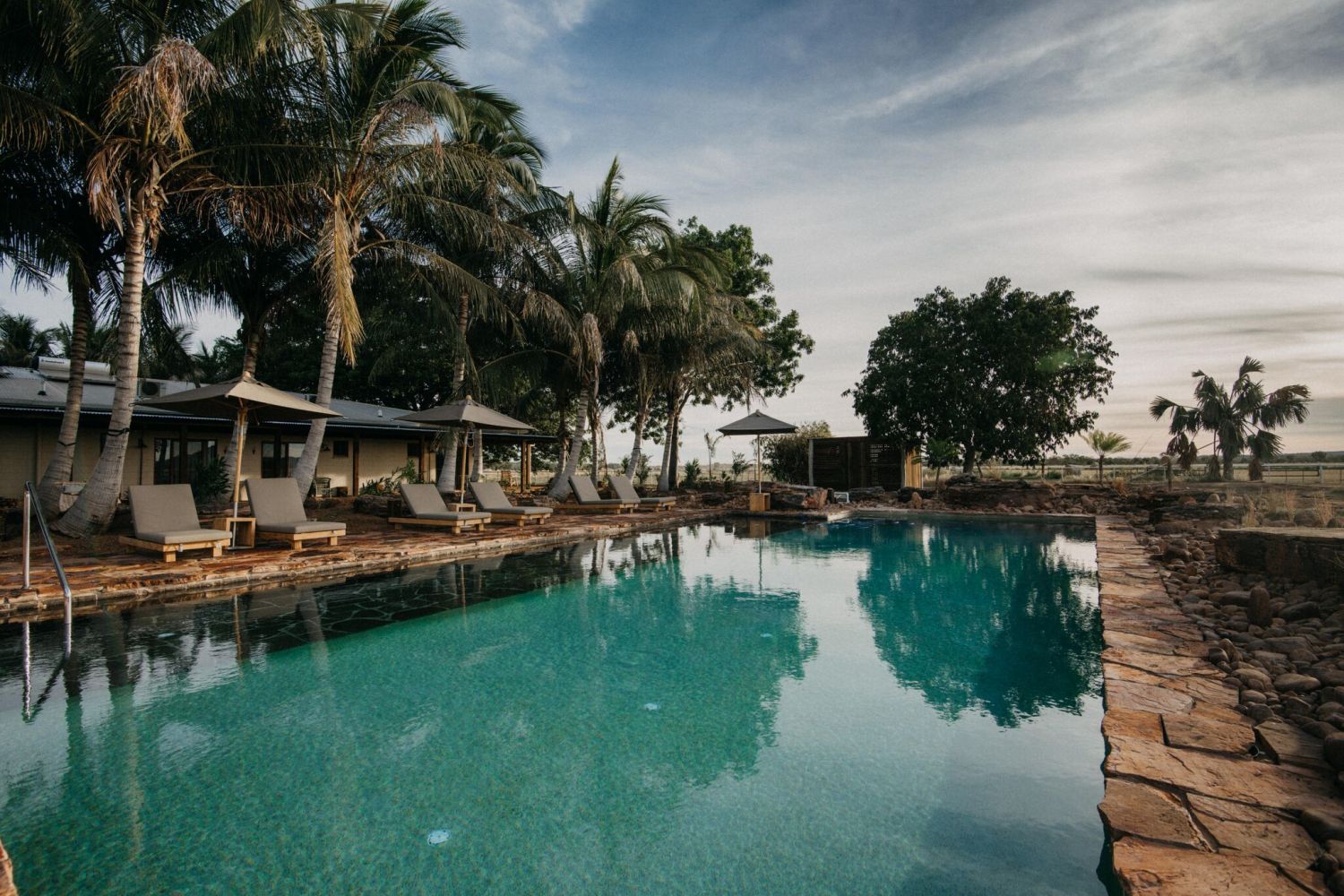 Photo Credit : Shot by Thom
What was once a spartan homestead where life was brutally hard and every day brought a new set of challenges in an untamed part of the world, is now the antithesis of that frontier life two generations ago. Instead of arriving by horseback with a sore rear end after a week-long ride from the nearest town, today's guests – decked out with the latest RM Williams boots, Wrangler jeans, and Akubra cattleman's hat – arrive by private jet on the long stretch of manicured lawn runaway fronting the lodge.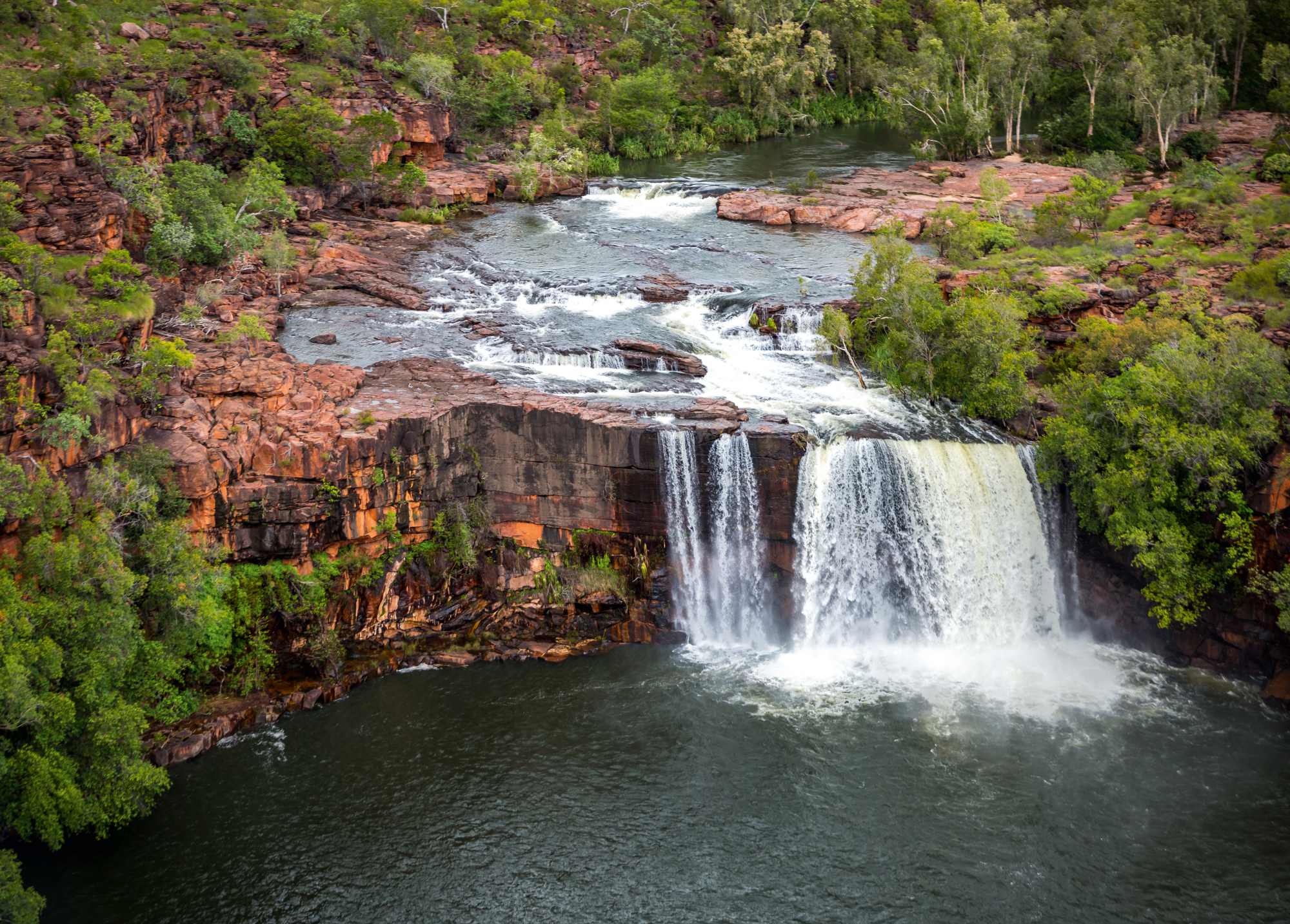 Bullo River Station is in a remote area of Australia's Northern Territory in the Eastern Kimberlies. Remote is an understatement where the homestead is located 25 miles and an hour drive from the road and where the nearest neighbor is three hours away. But the remoteness is part of its beauty on this massive estate filled with carved gorges, gushing waterfalls, and the winding beauty of the 40 miles of Bullo River that snakes through the property. All around this area are craggy escarpments, grassy plains, water holes, and caves adorned with Aboriginal rock art from thousands of years ago.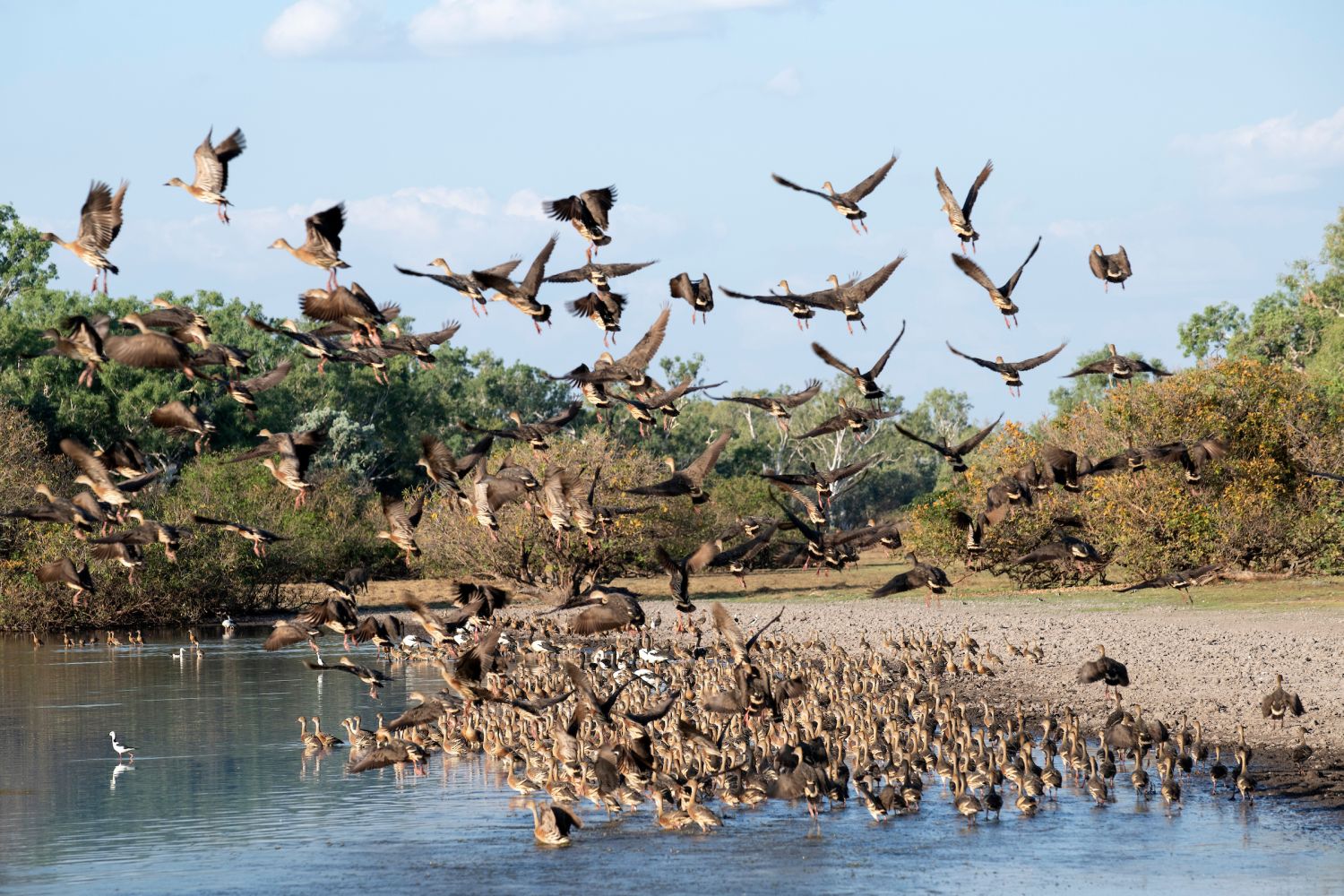 The natural wonders are endless with a rich diversity of flora and fauna including scraggly eucalyptus trees, thorny spinifex grass on rocky landscapes, and gnarled Boab trees with their massive cartoonish girth. There is an endless animal menagerie of goanna, wallabies, emus, dingoes, and where saltwater crocodiles can be seen sunning on the riverbank.  This is a conservation sanctuary as well as a twitchers paradise where 180 resident and migratory bird species including magpie geese, whistling ducks, wedge-tailed eagles, red wing parrots, and the gracefully stork-like jabiru can be seen on any outing.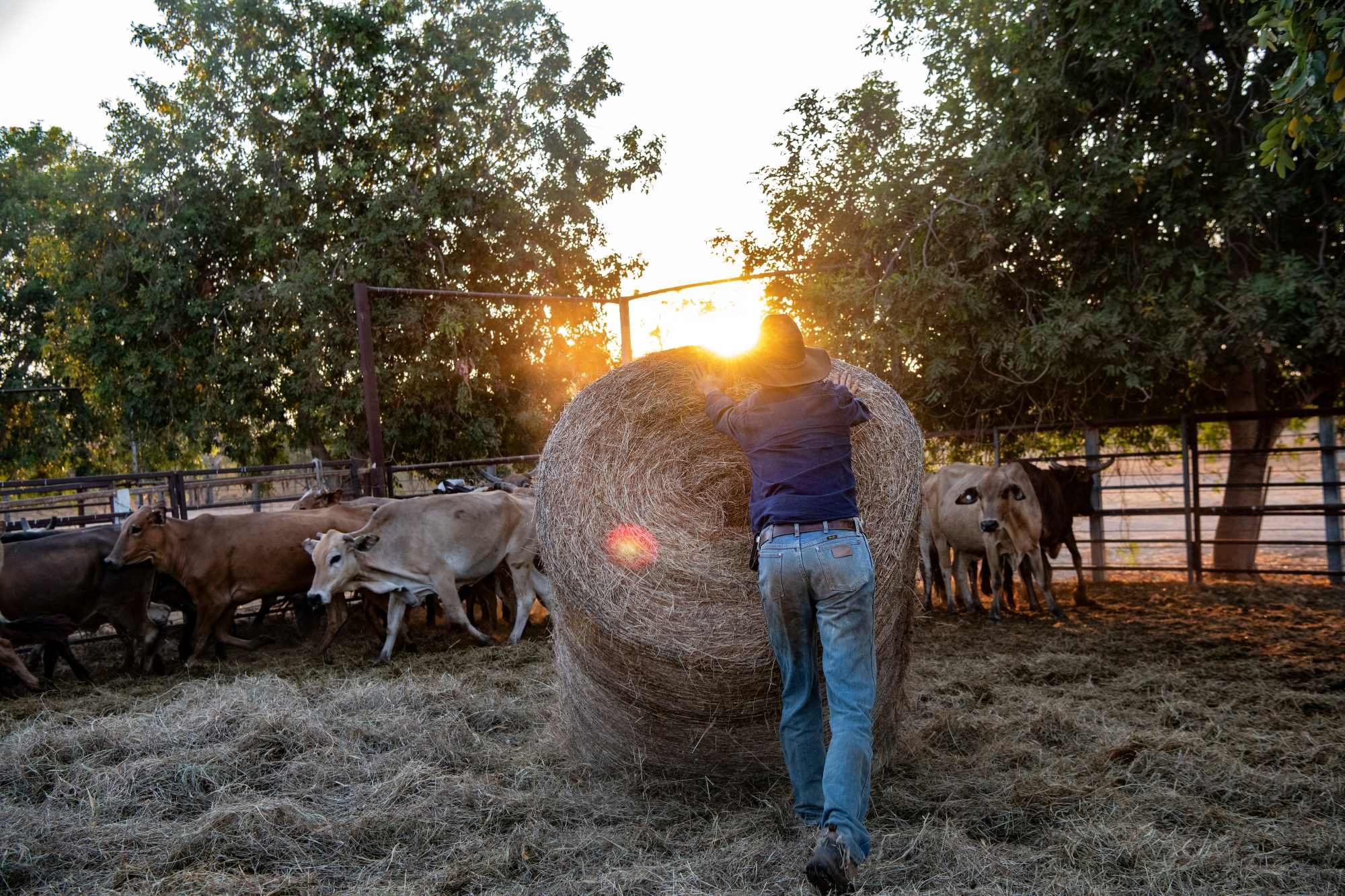 Although the wording in Aussie differs from the west, it's pretty much the same deal. Cowboys there are called ringers and ranches referred to as stations but aside from that, this is the same country farm living with Braham cattle, 4000 head, that roam in vast open paddocks. This is a working station, so you'll see the workman going about their business tending the herd, mustering, or mending fences.
Credit: Martine Perret
Bullo River Station is owned by a family that prioritizes conservation and working harmony with the land. Julian and Alexandra Burt are the owners of the property as well as Voyager Estate, one of the finest wineries in Australia. At the station, the focus is on conservation, sustainable farming methods as well as creating a successful ranch business. To do that, Bullo River Station works closely with the  Australian Wildlife Conservancy who give input and strategic direction on ways to reduce the impact on the environment. The number of cattle that run in the station has been reduced by 50% over the years and there are entire areas are left untouched. Fishing is beyond excellent, especially for the sportsman's favorite, barramundi, but it is thankfully caught and release to preserve the existing stock. A huge problem in Australia is feral animals introduced into the environment.  Pigs, wild horses and donkeys, even cattle and water buffalo are a problem, so steps are being taken to reduce their impact and their competition with indigenous species for food and water. Beyond that introduced trees are also being removed throughout the massive estate as well as they interfere with the natural ecosystem of the area.  
The same focus on the environment is part of the estate's DNA with state-of-the-art solar energy fields, water conservation, and recycling programs, and much more. Not only is it a good idea for sustainability but also practical as the estate is far from civilization and gives another meaning to being off the grid. 
During the stay, guests experience a distinguishable warmth and homeliness at Bullo River Station. It is genuine caring for their guests, not forced or put on.  Each day there's a hearty and sincere welcome, perhaps with a joke or some witty banter followed by a sincere: "Is there anything else I can get for you?" The exclusive nature of the stay means that you'll get to know the staff and vice versa. All of the guided activities and all food, wine, and spirits are included in the rate as well. There are only twelve units, and it never feels overly busy as they rarely book more than eight rooms solely to ensure the level of attentiveness is high.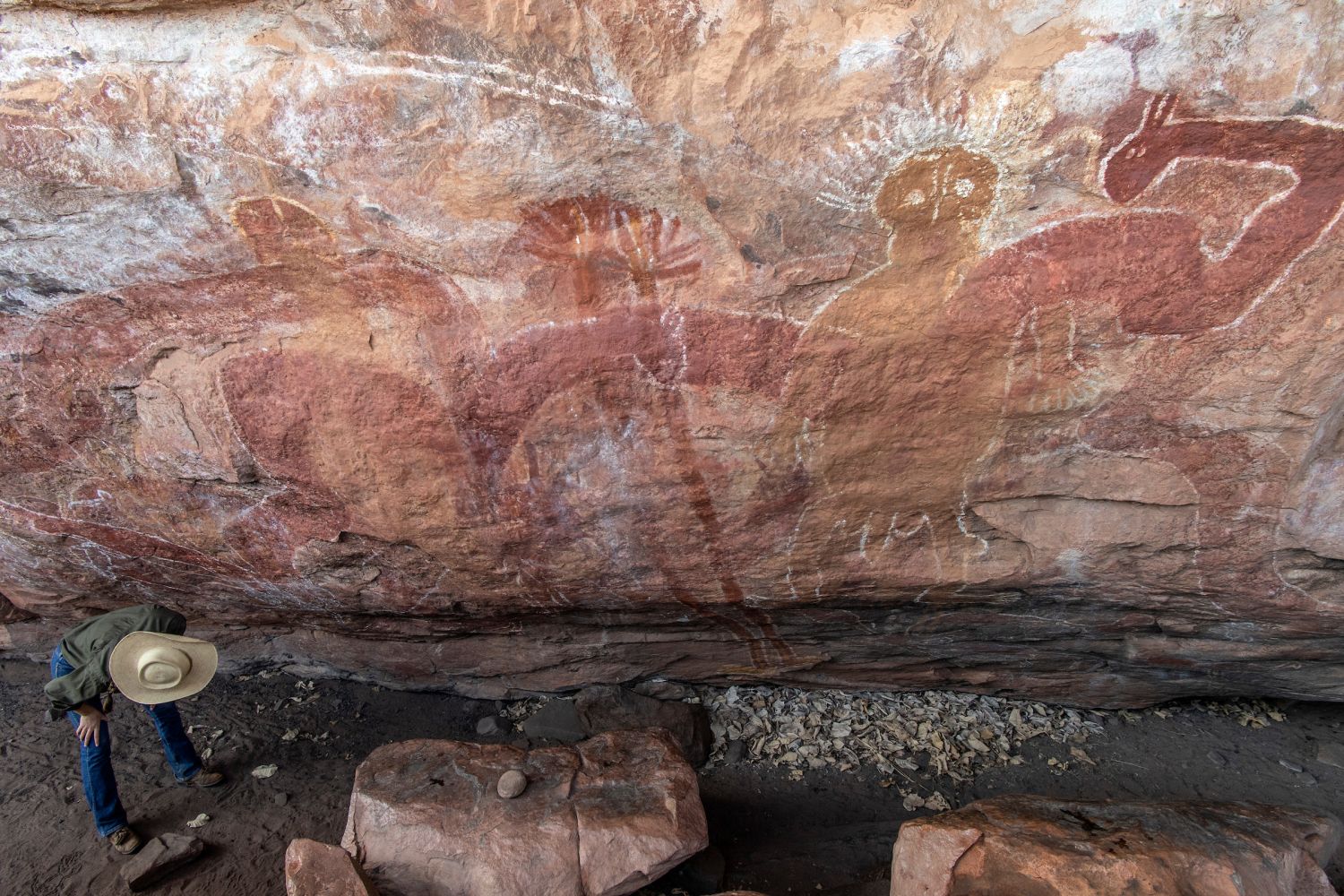 What guests will relish most at Bullo River Station is the range of experiences where guests can fully indulge in all that this area has to offer.  The twice-a-day adventures include exploration of the property with hikes through the gorges, exploration of caves with Aboriginal art, horseback rides, or boat excursions along the river. Helicopter tours are available as well where guests can see waterfalls and the rivers and the beauty of the land from high above. The outings are well planned and often include lunch or an amazing sundowner with bubbles and canapes in one of the countless picturesque locations as the sun sets across the river.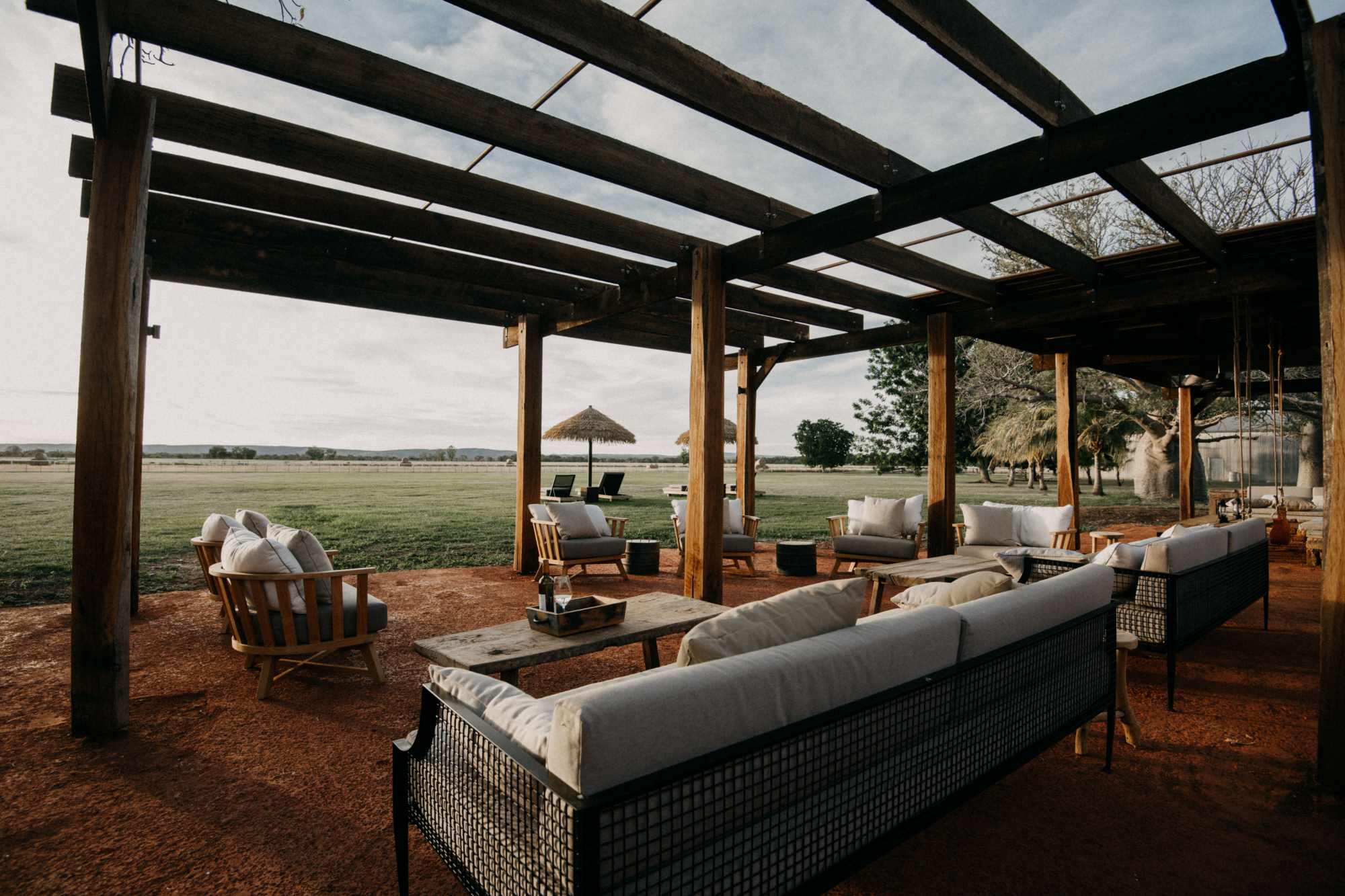 Photo Credit : Shot by Thom
The Bullo River Station was established by the American Navy veteran and pilot, Charles Henderson in 1963. It was a harsh life then for his family and young daughters who braved the impossible frontier conditions and spirit-crushing isolation way back then. Today the homestead has been renovated and remodeled several times yet keeps the spirit of generations ago in the rustic yet uber-stylish décor. The homestead is the convivial gathering place with a large open kitchen, help yourself refrigerators, and sitting areas where memorabilia and antiques adorn the space along with books written by the previous owners, describing their struggles for those who want to delve deeper into understanding what life was like back then.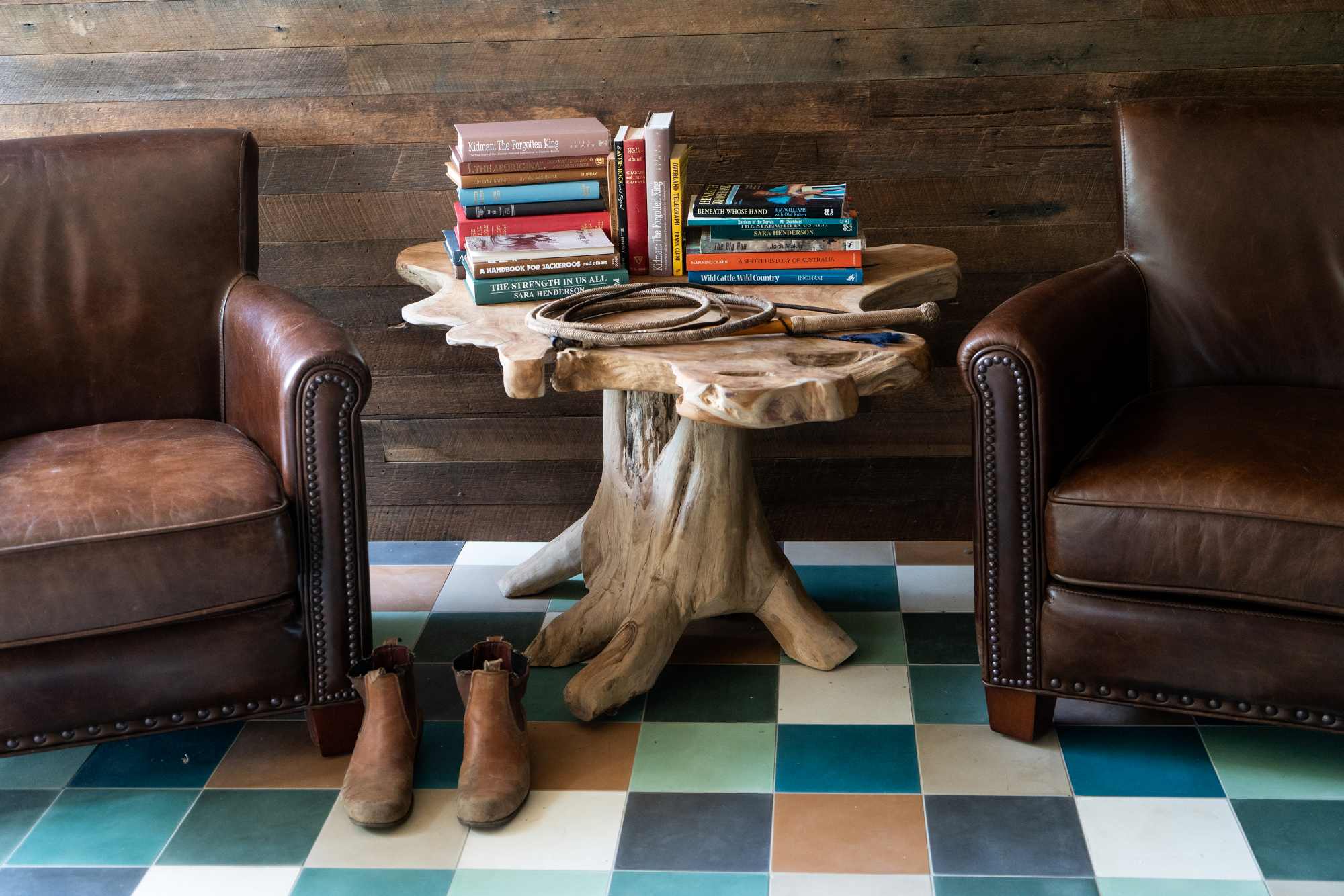 There are several outdoor living spaces under a trellised awning with sitting areas facing the grassy plains and cows meandering along with bovine deliverance.  For dining, guests have two options;  under the awning is where a hearty breakfast takes place after early morning tours and a long table for gourmet dinners and lively conversation with other guests.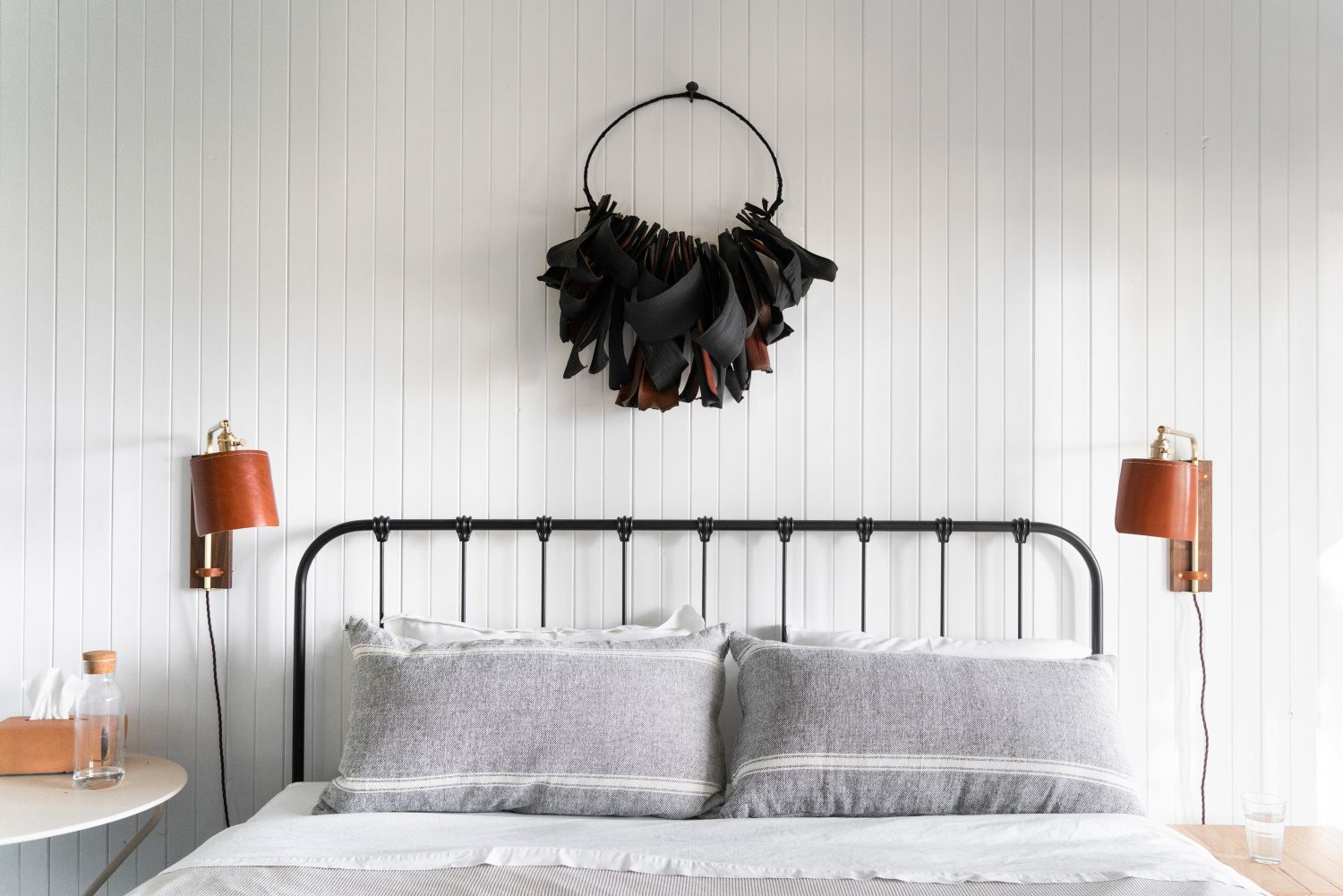 The guest accommodations are located nearby in a modern-day dude ranch but forget about finding any bunk beds and spittoons. A central corridor connects the 12 rooms with several sitting areas and a table as well as a communal kitchenette with a coffee, tea, freshly baked goodies as well as a make-yourself-at-home fridge stocked with beer wine, and snacks. Styled in western-luxe décor each detail is created with exceptional craftmanship with earth tone hues, natural wood finishes, aboriginal artwork, cowhide throw rugs, and gorgeous country-style touches. Each of the rooms offers a comfy king or twin beds, ensuite with shower and french doors that open onto a terrace for views of the property or the pool.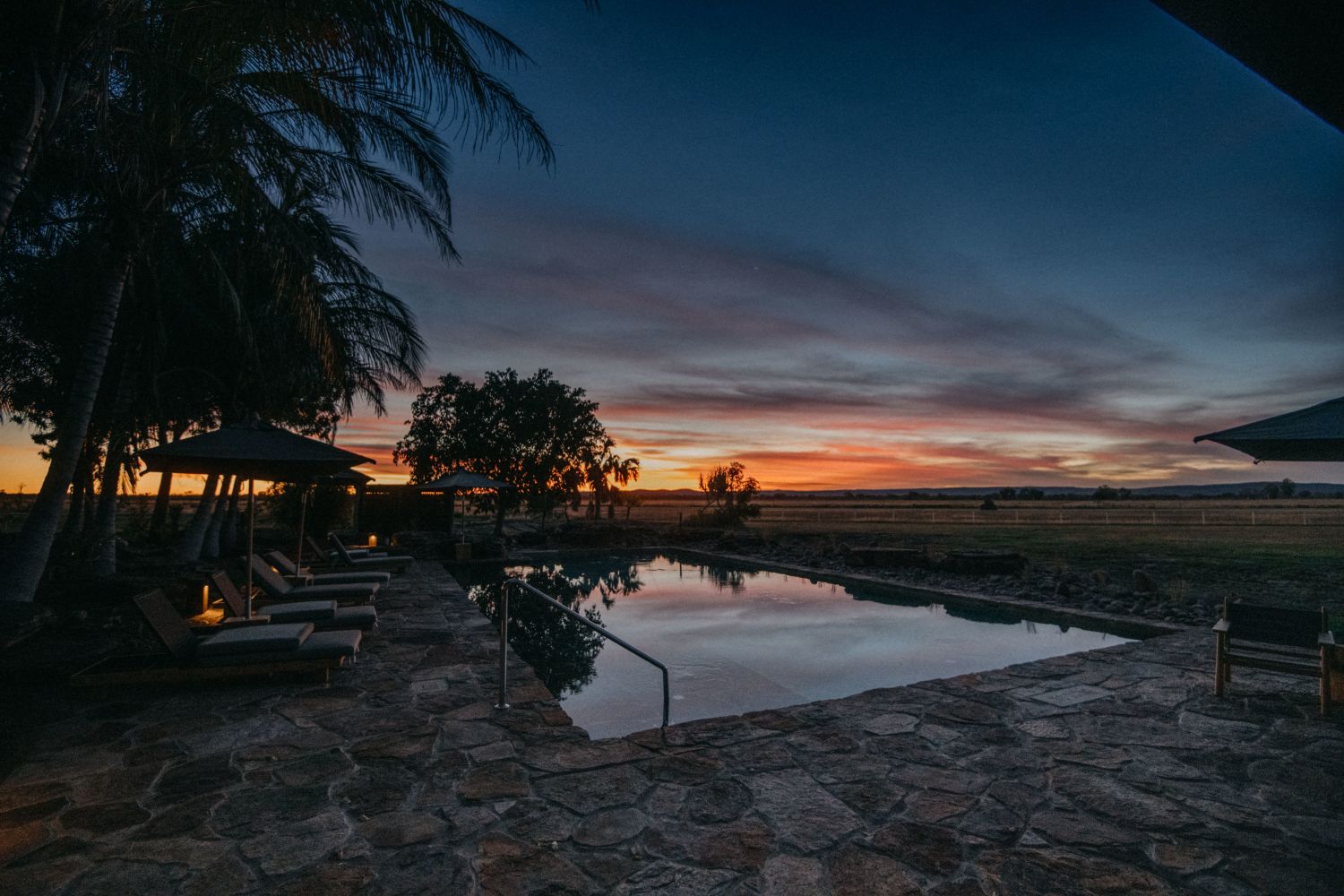 Photo Credit : Shot by Thom
The pool is well-styled as well; surrounded by slate rocks, submerged sitting areas, and whirlpools that invite trail-worn guests to cool off after a hot day about the station. The expansive pool is surrounded by palm trees and chaise lounges under trellises that overlook the pastures and scenery.
The dining experience is on par with the five-star accommodations and is included in the rate.  Breakfast or "brekkie' is typically a hearty spread after an early morning tour and served on a long table under the homestead veranda. Lunch is as you please however most are integrated into afternoon tours.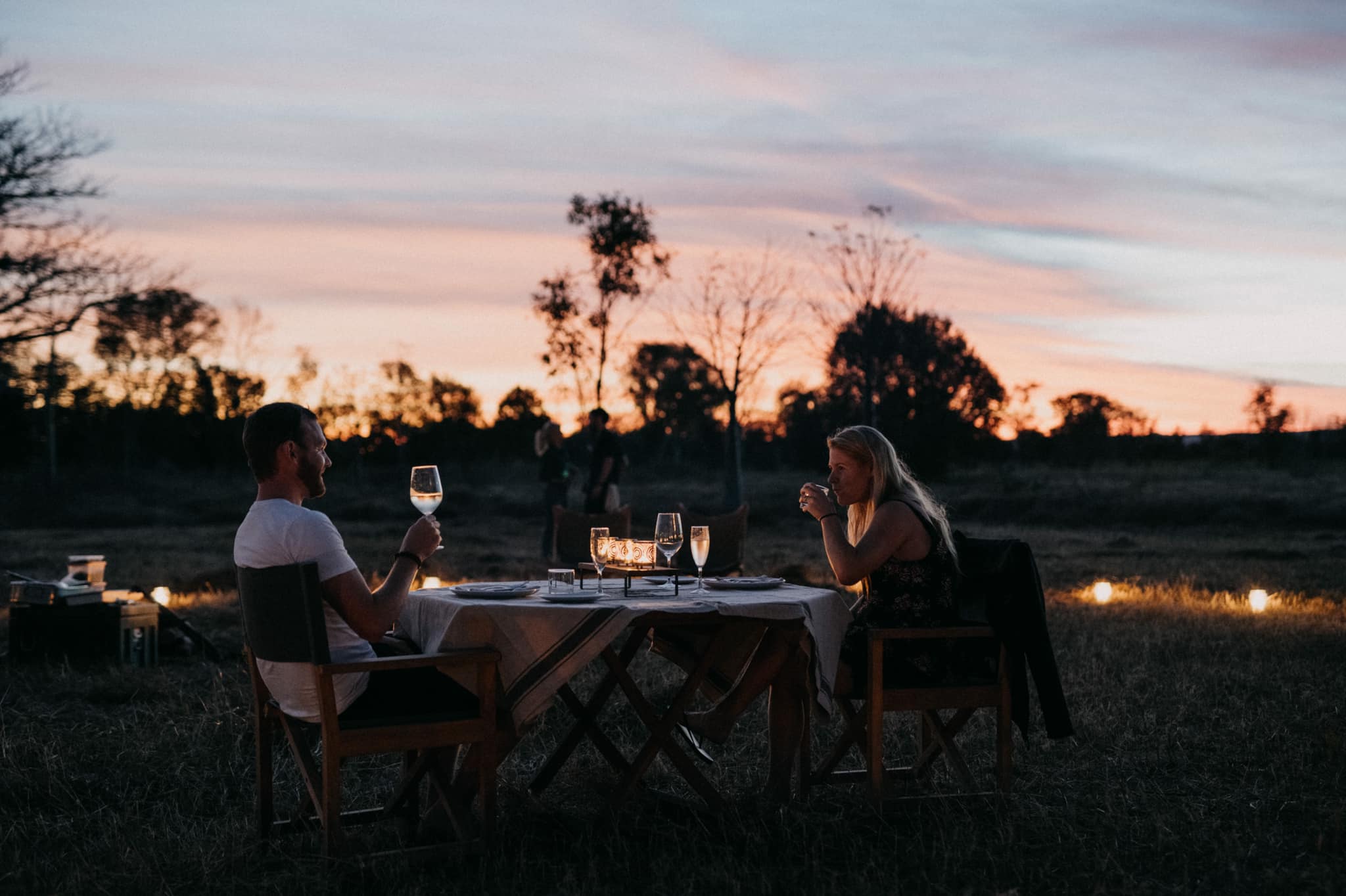 The evening's meal begins with pre-dinner cocktails as you wish or organically-farmed Chardonnay and Cabernet Sauvignon wines from one of Australia's top wineries in the Margaret River, Voyager, which as mentioned, is owned by the same family. For dinner, the food is serious, but the setting is informal on a long table with other guests where the appetizer is an engaging conversation from interesting people. The gourmet meals are prepared by a team of talented chefs using sustainable and local ingredients, many sourced directly from the property.  After dinner guests normally retire to the nearby open fire pit for more conversation, more drinks, and perhaps a roasted marshmallow for old times sake.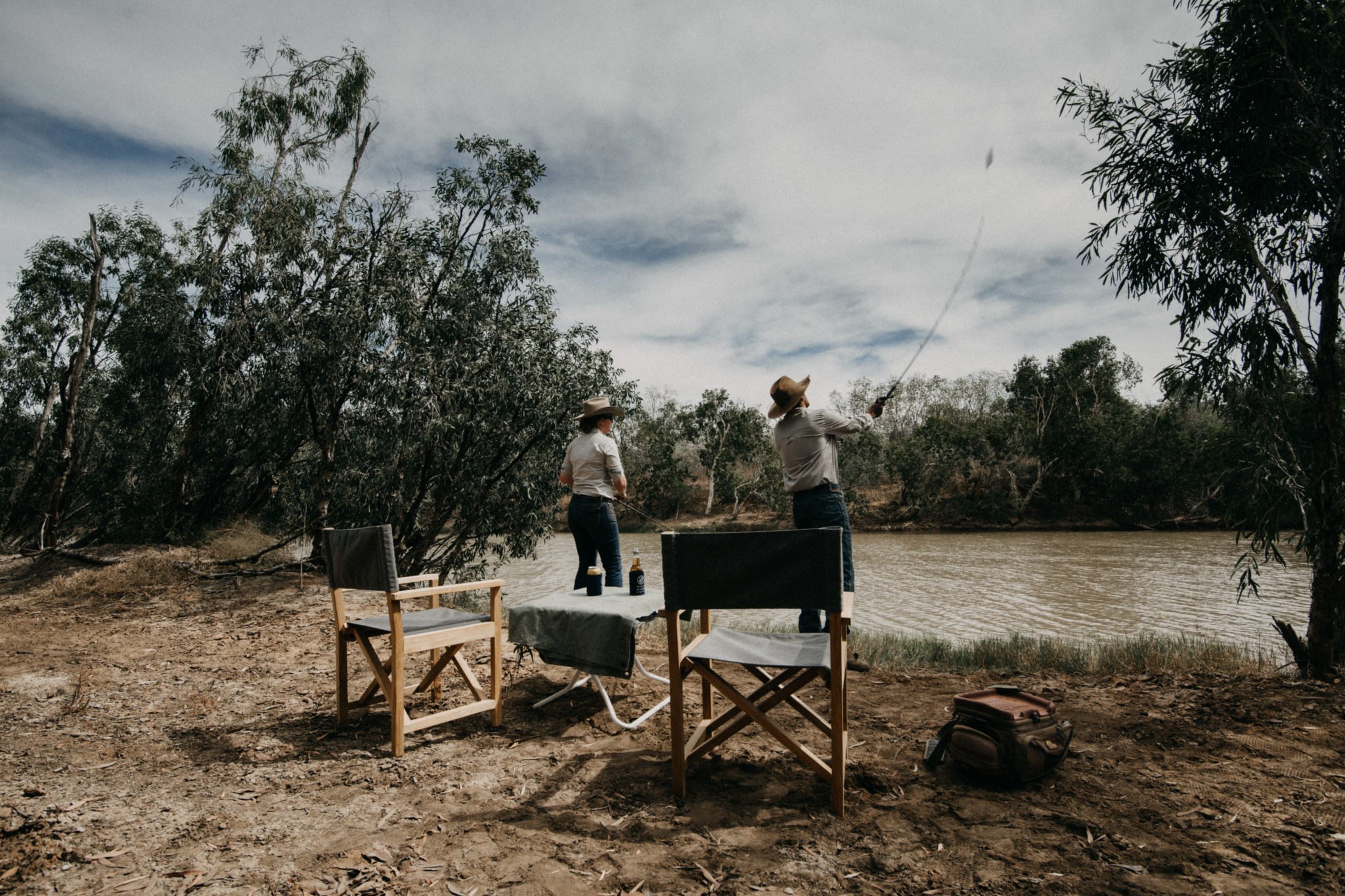 Photo Credit : Shot by Thom
Bullo River Station offers the quintessential outback experience. Every day is an adventure such as the day that begins with an early rise at dawn with a 4WD trek to the river, where the mouth of the river dumps fresh water into the brackish current. Your guide knows that this is the place where Australia's prized fighting fish, the barramundi, gather just after dawn to feed and where the chance to catch this sportsman prize is best.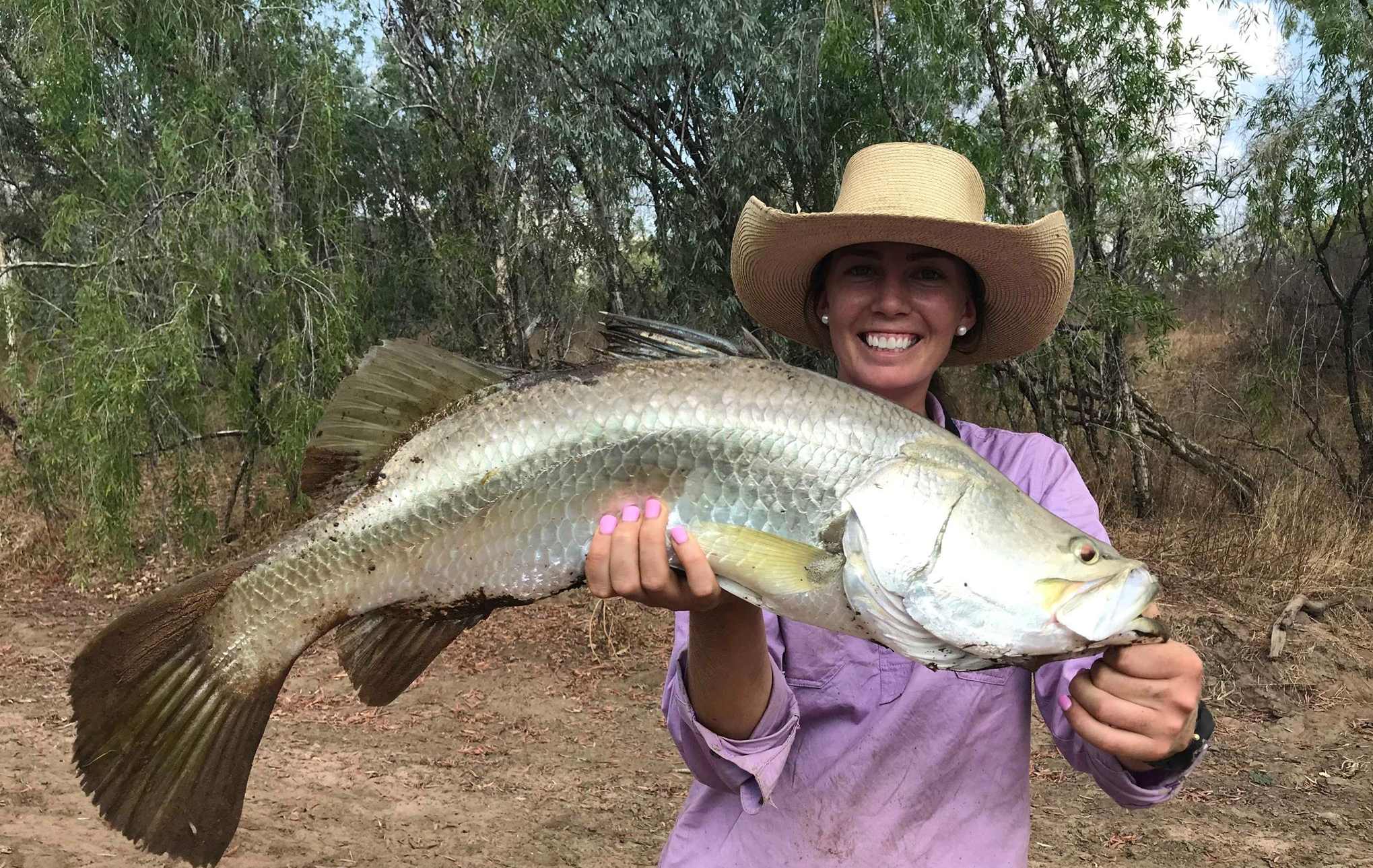 Guest are all but assured a great catch after a cast or two as this hearty fish, fights, pulls, and then jumps out of the river as you reel your prized catch into shore. Your guide is there to assist, bringing in your catch that grows up to three-foot-long and 20 lbs. After a quick photo and measurement for bragging rights, your trophy is thrown back in the river to live out its life.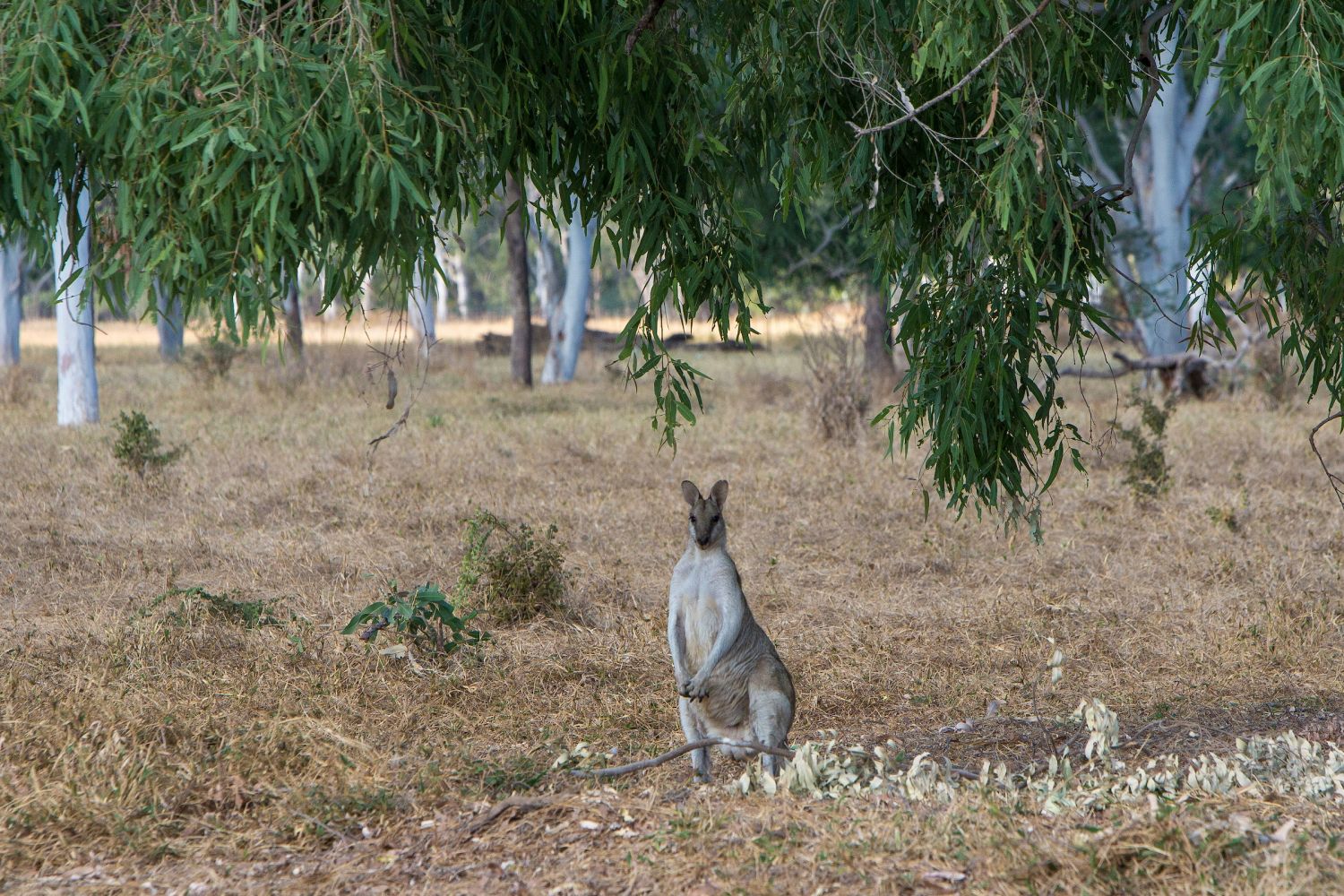 Credit: Martine Perret
On other days, after "brekkie", guests, filled with anticipation, load in the 4wd for a day away wrapped in exploration and discovery. They are en route to stony cliffs and grottos in pursuit of Aboriginal art galleries created thousands of years ago.  It's the early morning when wildlife is most active and when emu, kangaroos and wallabies, snakes, and "freshies" or freshwater crocodiles can be spotted. The guides take guests past the massive boab trees on a hike up a mountain to a treasure, unseen by most – caves filled with colorful ochre and white-colored art from thousands of years ago. Not only beautiful to the eye, but it's also an insight into the ways and culture of the Aboriginal people as this was more than art to them, it was a way to teach the next generation about evolution, history, and the laws of their society.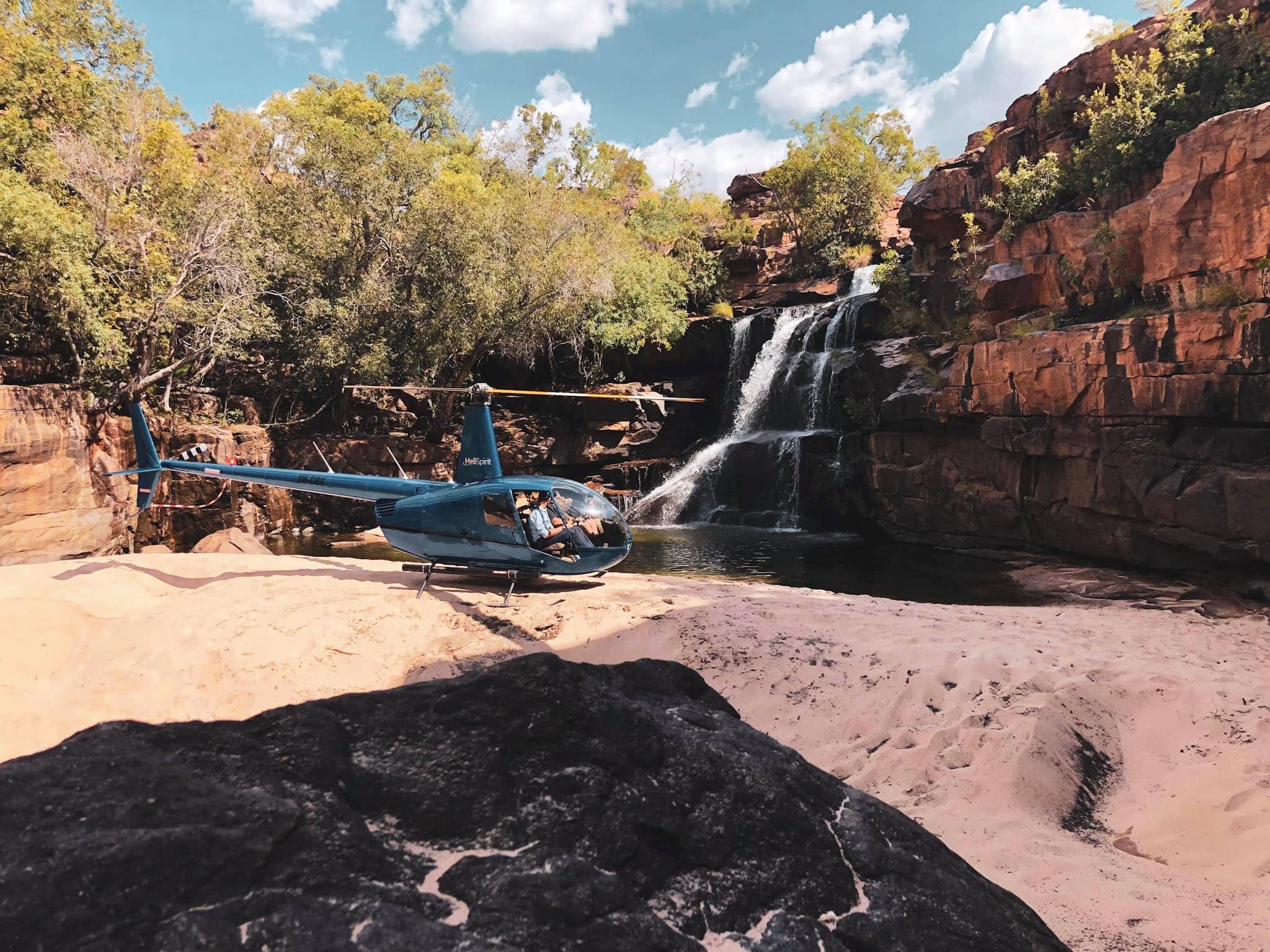 After a sunbaked hike, there is nothing more desirable than a cool dip to wash of the road dust. The same holds after a week on horseback and the dusty trail behind an ornery herd of cattle. So much so that 50 years ago,  one of the women ringers and also the owner of the station, Marlee  Henderson, came across an Eden-like waterhole complete with a cold fresh stream and waterfall. It was ever since called Marlee's Bath and guests have it to themselves for a refreshing swim surrounded by a lush landscape, flittering birds, and thankfully no crocs.
After a rejuvenating swim, guests then head over to a fabulous barbeque under a boab tree complete with grilled chicken, salads, and of course cold beer or wine.  There, as you sit, t looking at your loved one,  you both inevitably ponder and then in unison surmise; it just doesn't get much better than this.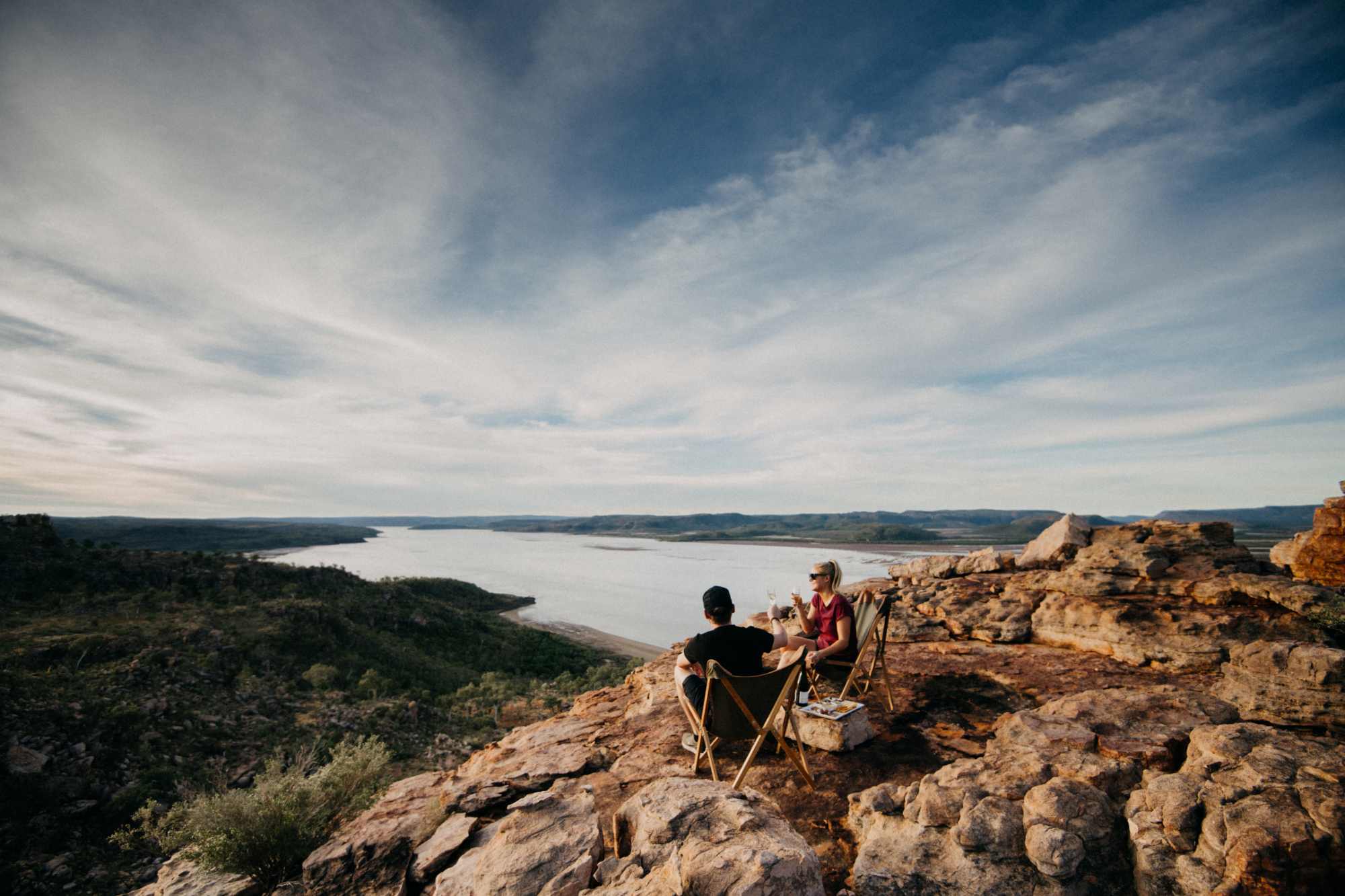 Photo Credit : Shot by Thom
Bullo River Station is a chance to see an amazing part of Australia and to get a taste of another way of life. It is the perfect blend of hospitality, accommodation, and culinary while exploring the nature and bucolic lifestyle on a half-million-acre estate. Expeditions to a hidden waterhole, caves with Aboriginal art, fishing for barramundi, encountering the exotic wildlife make this – without a doubt – an epic vacation experience that stays with you long after the bags have been unpacked back home.  
Source: Cowboy Living in Australiaâs Five Star Bullo River Station