Dylan Smith hosts the "D is for Dyslexia and Defying all Odds" podcast. We love his story because Dylan Smith is truly defying all odds. Everyone you meet is battling hardship in their lives, and Dylan is an example of what it means to fight through those hardships rather than use them as an excuse.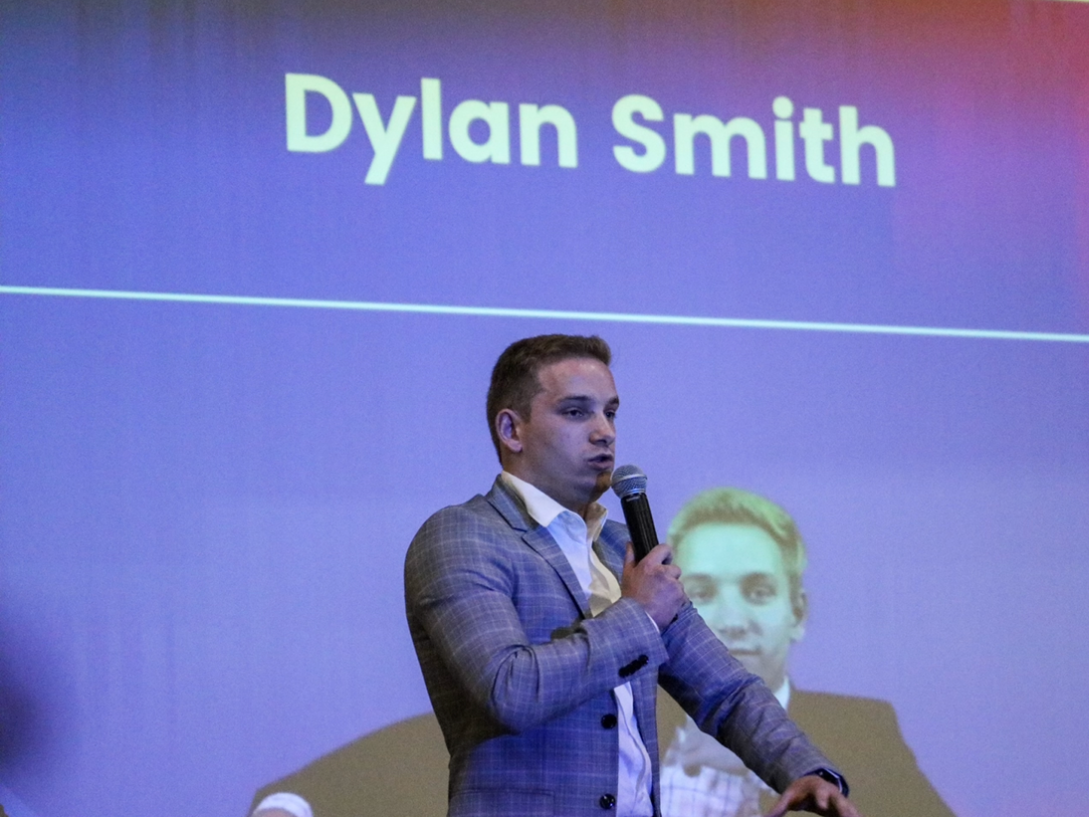 From the outside, Dylan Smith is a successful entrepreneur and motivational speaker. He's a robust and confident educator who's inspiring audiences nationwide. But, like many incredibly successful speakers, Dylan Smith went through some struggles that he could have used as an excuse to do nothing with his life.
Dylan Smith has dyslexia and was not expected to amount to much. However, this diagnosis set Dylan on a journey to prove everyone wrong.
Dylan didn't give up when he was told he wouldn't amount to much. Instead, he used that as motivation to become a successful young entrepreneur. Dylan is a fantastic example of what it means to fight through hardships and come out victorious on the other side. Remember Dylan Smith's story if you're feeling down or like you can't do something because of the hand you've been dealt. It's proof that anything is possible if you're willing to work for it.
Dyslexia Misdiagnosed as ADHD
Imagine being 16 years old and having no idea how many letters there are in the alphabet. Dylan Smith grew up in New Hampshire in poverty after being adopted from Russia by a family who also adopted his twin brother.
Dylan Smith was wrongly diagnosed with ADHD, and all his teachers and doctors told him and his mother that he had ADHD. They said he needed to be medicated with Ridellan and Concerta to help him get by in school. Dylan did everything he could to prove them wrong, studying harder than anyone else and working twice as hard to learn the alphabet.
Dylan had to learn how to make the best of his current situation by himself and get by. He decided not to go to college because Smith realized he was using all the tools, lessons, and experience he gained from overcoming his misdiagnosis. Therefore, Dylan transferred everything he learned into an internship and created a brand to help change the game for those who need it most. Consequently, today Dylan is seen as a successful leader who advocates for others!
Motivational Speaker, Dylan Smith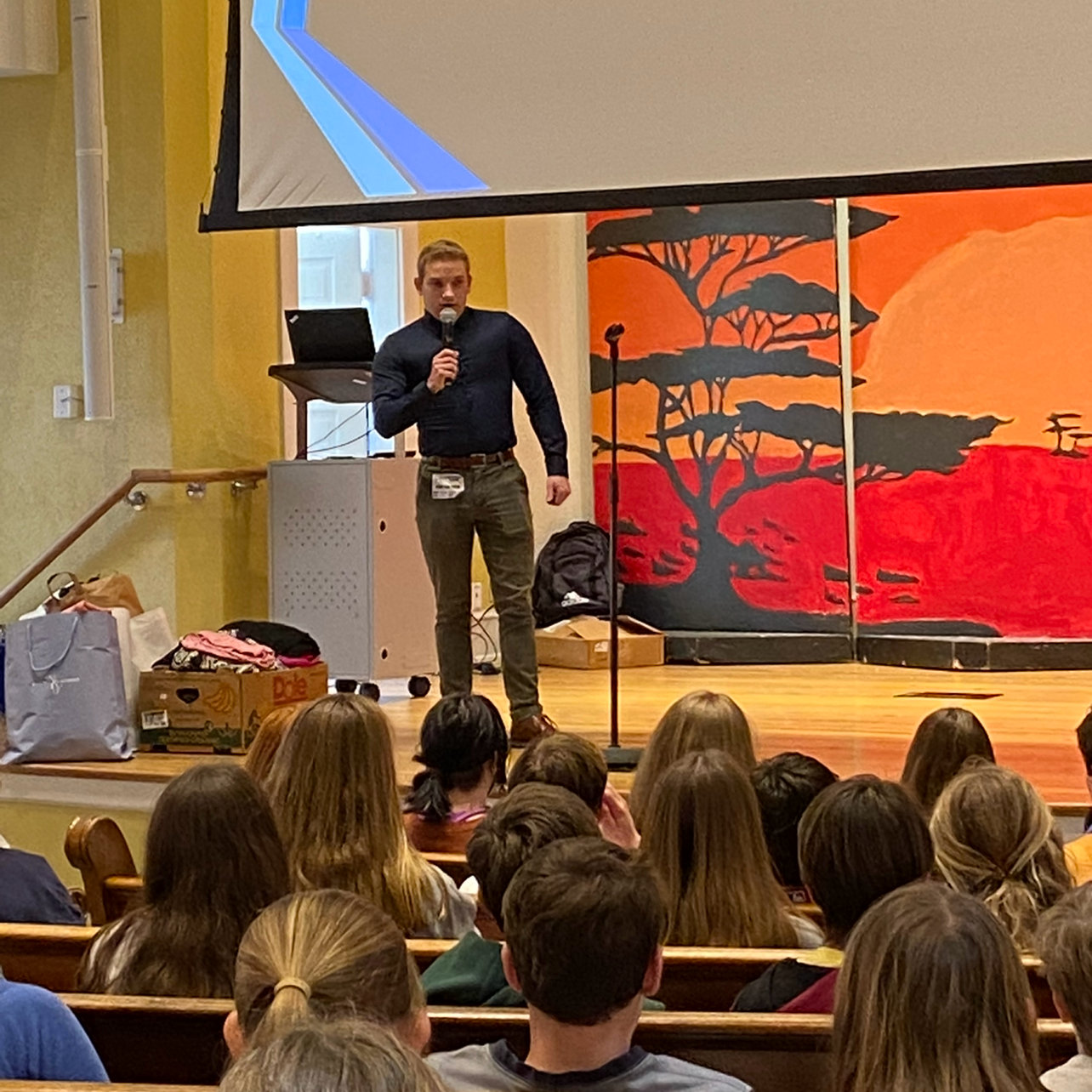 Today, Dylan Smith travels to schools and speaks to students, educators, and parents to inspire them and show that no matter what you're struggling with, keep going!
Dylan's message is simple but profound: Don't let anyone tell you that you can't do something. You can accomplish anything you set your mind to, no matter how difficult it may seem at first.
Dylan's story is one of hope, resilience, and determination. He didn't give up when things got tough and used his unique experiences to his advantage. Dylan is an excellent example of what it means to defy the odds and succeed despite the challenges life throws your way. Thanks for reading, and we hope Dylan's story inspires you to never give up on yourself!
You'll be able to do what you thought impossible because a higher purpose drives you.
D is for Dyslexia and Defying all ODDS Podcast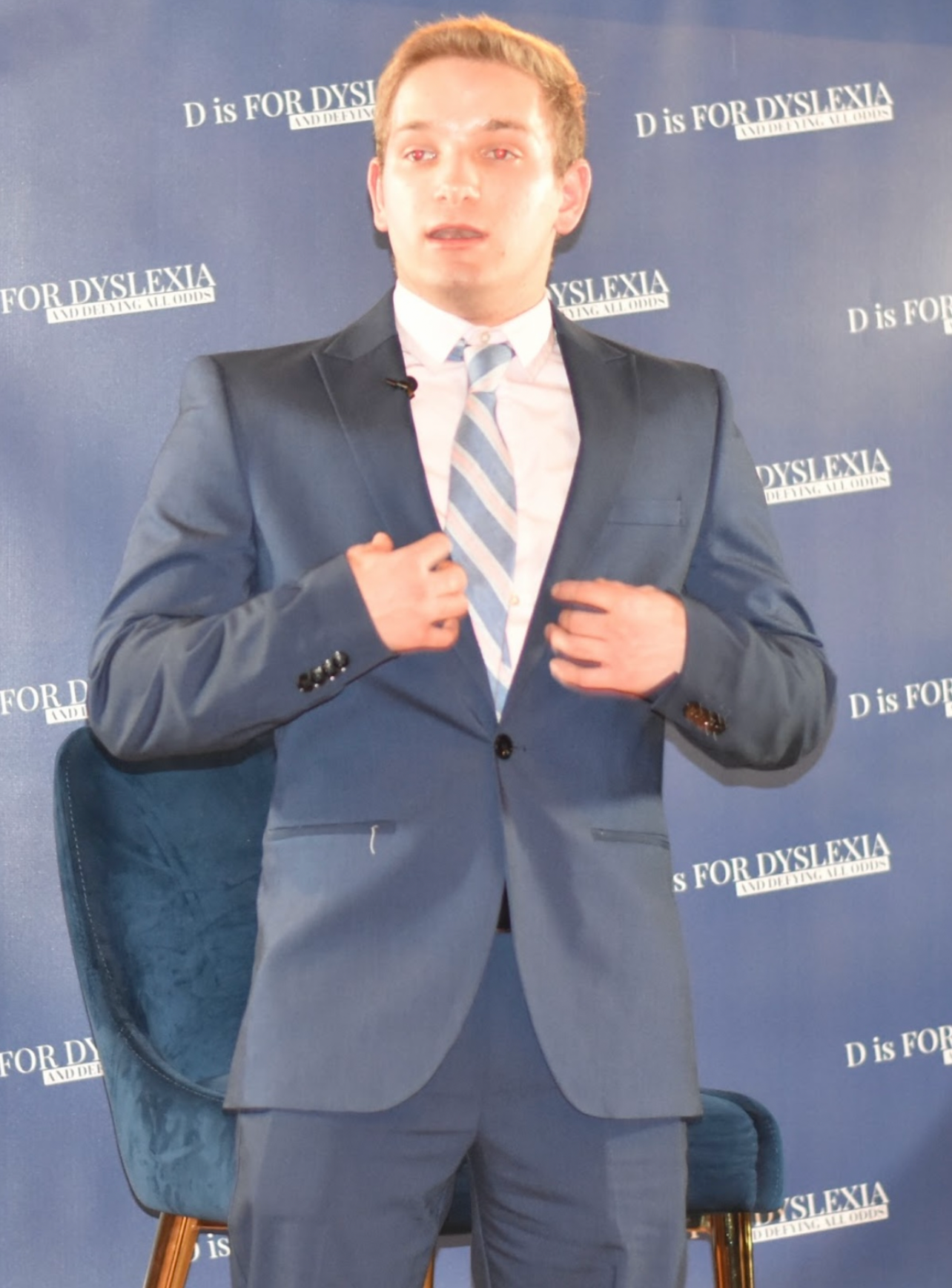 Dylan Smith is truly an inspiration, and we're so grateful he's sharing his story with us! If you want to hear more from Dylan, check out his podcast, "D is for Dyslexia and Defying all Odds."
In his podcast, Dylan Smith interviews successful people who have faced challenges in their lives and overcome them. He asks them about their journeys and what advice they would give to others who are facing similar challenges.
Dylan's guests include entrepreneurs, athletes, actors, and more. They share their stories of resilience and perseverance, and Dylan provides valuable insights and lessons from which we can all learn.
If you're looking for some motivation and inspiration, be sure to check out Dylan's podcast! You can find it on iTunes, Spotify, or wherever you listen to podcasts.