Welcome to  Music Business Worldwide [157 articles]">Music Business Worldwide's weekly round-up – where we make sure you caught the five biggest stories to hit our headlines over the past seven days. MBW's round-up is supported by Centtrip, which helps over 500 of the world's best-selling artists maximise their income and reduce their touring costs.
---
Three big music business stories are brewing – and they're all potentially worth 10 figures each.
The giants of the financial world are getting turned on to the value of music rights in the wake of Universal Music Group [2,437 articles]">Universal Music Group's tremendously successful flotation in Amsterdam, and a trio of massive new investments are coming to the catalog acquisition space.
Firstly, as we first told you in our new Talking Trends podcast on Wednesday (October 6), and confirmed with our sources yesterday (October 7), investment heavyweight KKR [39 articles]">KKR is backing an all-new, megabucks entity launching in the music business.
Secondly, MBW also understands that Blackstone is about to launch a new joint entity with  Hipgnosis Songs Fund [179 articles]">Hipgnosis; sources tell us that it will have "a billion dollars… or significantly more" to spend on music copyrights.
And, rounding out this trifecta of colossal entrants into the rights landscape is Apollo Global Management. Apollo is investing up to $1 billion in the Sherrese Clarke Soares-led music rights and media content-focused firm, HarbourView.
Meanwhile, a true icon of the music business announced her return this week.
British superstar Adele [323 articles]">Adele shared a release date and snippet of a new single called Easy On Me, which is speculated to be the lead track from a new album called 30.
The kick-off of a global marketing campaign has seen billboards in various major global cities displaying the number 30 – on the same blue background as that appearing on the star's social media accounts.
The teaser video was followed by a pair of Vogue interviews (one US; one UK) in which Adele, one of the biggest global artists of the modern music era, explains that her comeback means that "I have to sort of gear myself up to be famous again, which famously I don't really like being".
Elsewhere this week, BMG [702 articles]">BMG acquired a bundle of rights related to the music and image of Tina Turner, and TikTok revealed six 'certified Sound Partners', including Songtradr [43 articles]">Songtradr, Massive Music, UnitedMasters and Epidemic Sound [30 articles]">Epidemic Sound.
Here's what you need to know….
---

On Wednesday (October 6), on our Talking Trends podcast, MBW told you that investment heavyweight KKR [40 articles]">KKR is backing an all-new, massive-money entity launching in the music industry.
Now, having spoken to multiple other sources, we're telling you that's a fact.
But we're also telling you it's just part of a game-changing trend: the giants of the financial world are waking up to the modern music business's true value – and they're throwing billions at it.
---

2) ADELE TEASES RETURN WITH NEW SINGLE 'EASY ON ME'
Superstar British singer-songwriter Adele has teased new music, the first since the release of her 2015 album, 25.
In a Tweet, posted on Tuesday (October 5), Adele teased her new single, Easy On Me, with a short video of the artist driving down a country road as a piano ballad plays in the background.
The single will be the first to be released by Adele since 2016's Water Under the Bridge, which was issued as the fourth single from 25.
---

3) WHAT WILL BE MUSIC'S NEXT BLOCKBUSTER RIGHTS BUYOUT? AND WHAT CAN LABELS LEARN FROM SCARLETT JOHANNSON?
Music Business Worldwide [164 articles]">Music Business Worldwide has launched our first ever weekly podcast, Talking Trends, supported by Voly Music.
Each week, Talking Trends host Louise Porter and Music Business Worldwide founder, Tim Ingham, will delve behind the headlines of two major news stories affecting the entertainment industry… in 15 minutes or less.
In this episode: What will be the next trend in the ever-busy music rights acquisition space? And what can record labels learn from Scarlett Johansson suing Disney?
---

4) BMG BUYS BUNDLE OF TINA TURNER RIGHTS IN MUSIC'S LATEST BIG-MONEY DEAL
BMG has acquired what it calls "an extensive portfolio of rights" related to the music and image of Tina Turner.
The deal sees BMG acquire the artist's share of her recordings, plus her music publishing writer's share and neighboring rights, plus her name, image, and likeness.
Warner Music Group [1,835 articles]">Warner Music remains the record company for Turner's catalog.
---

5) TIKTOK NAMES SIX CERTIFIED SOUND PARTNERS INCLUDING SONGTRADR, MASSIVEMUSIC, UNITEDMASTERS AND EPIDEMIC SOUND
TikTok has revealed six 'certified Sound Partners', which the platform says "will make it even easier for brands of all sizes to tap into music and sound on TikTok."
The partnerships with the six music companies form part of an expansion to the TikTok Marketing Partners program, which launched in September 2020.
According to TikTok, in addition to its Commercial Music Library, which includes over 150,000 pre-cleared, royalty-free tracks "sourced from emerging artists and top-tier music houses", the certified Sound Partners introduced yesterday (October 7) can "help [brands] leverage the unique potential of TikTok's sound-on environment at scale".
---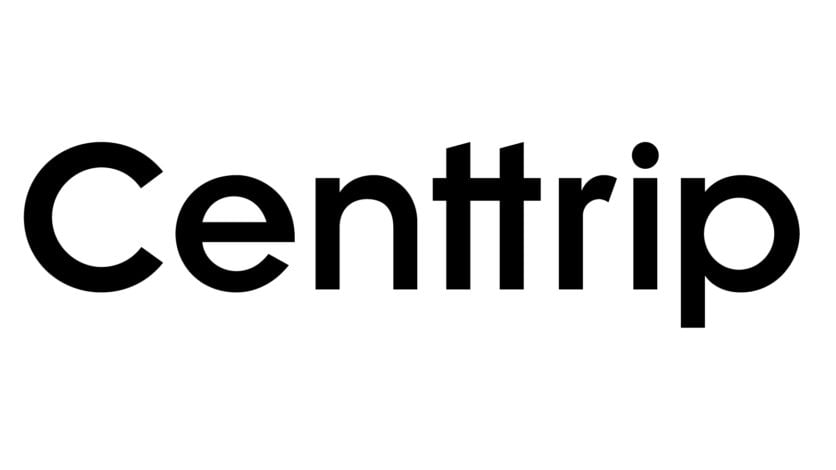 MBW's Weekly Round-Up is supported by Centtrip, which helps over 500 of the world's best-selling artists maximise their income and reduce their touring costs.Music Business Worldwide
Source: From the rise of the investment giants to Adele's return: It's MBW's Weekly Round-up