The pandemic shifted production levels, consumer demand, and supply chain logistics at nearly every point throughout the globe. As truck routes, air cargo deliveries, and ocean shipping wrestle with new realities, manufacturers are now considering long-term adjustments to how they source inventory and deliver finished products.
"There are many changes that have come to the global supply chain as a result of the pandemic, and change will continue to happen," according to Teri Shern, co-founder of Conex Boxes, which provides steel storage container solutions.
"Some changes are permanent while some are temporary," she told The Epoch Times.
The short-term disruptions to the supply chain include a scramble to increase production.
"Businesses need to start meeting demand again and will be putting a lot of focus on mitigating backlogs and other supply chain issues," Shern noted.
Changing processes isn't easy, especially in today's interconnected supply lines.
"Corporations might import some parts from India, other parts from China, maybe some rare-earth elements from somewhere else," says Monica Eaton-Cardone, co-founder and COO of Chargebacks911, a tech company that protects online transactions for clients around the world and advises clients on sales strategies.
"If there are any delays at any point, it dramatically limits how quickly these gadgets can be sourced, assembled, packaged, shipped, and sold," she told The Epoch Times.
The temporary result can be seen as retailer shelves empty.
"Pretty quickly, this leads to scarcity, shortages, and unhappy customers," Eaton-Cardone said.
In the coming months, congestion at the ports may clear, as cargo is unloaded and moved to its final destination.
"Eventually, our supply chains will adapt and recover," Eaton-Cardone said. "These are deeply intricate logistical systems, but everything needs to be moving at the same time in order to maximize efficiencies."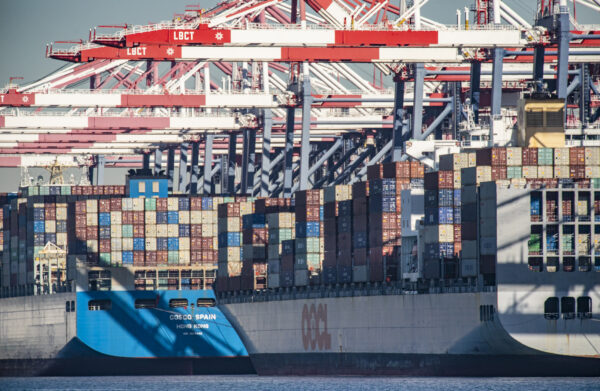 Since one of the main advantages of a well-oiled supply chain is reduced cost, some manufacturers may simply wait for a sense of order to return. Still, others are likely to make adjustments, based on the effects they witnessed during the pandemic. Disconnects in the supply chain, for instance, have long existed but are currently being recognized and reviewed in depth.
"Many retailers today continue to use spreadsheets and emails to manage their first mile," Rob Garrison, CEO of Mercado Labs, an online import platform, told The Epoch Times.
This first mile refers to the span between the moment an order is placed with a supplier to when products are loaded onto a boat or plane and shipped to their country of destination.
"This causes huge disconnection as changes to orders aren't tracked, there's zero visibility into the manufacturing process, and retailers have no idea what's going to arrive until they open their container at its destination," Garrison said.
At that point, it's usually too late to make a change. To overcome the problem, companies are considering digitalizing the process.
"Many businesses are therefore realizing they need to digitize their order to better track, manage, and control the planning, buying, and moving of products," Garrison said.
Another lasting change may surface from the disruptions which led to gaps in the supply chain for many manufacturers.
"Changes to improve supply chain resilience will be permanent because the pandemic exposed multiple weaknesses and companies will be looking to prevent issues, like the ones we're experiencing now, from happening again," Shern said.
Some of the current problems may have been brewing for years but imploded during the pandemic.
"'Resiliency' has surpassed 'visibility' as the major piece missing in the global supply chain, and for good reason," Garrison said. "Retailers who don't have mitigation plans or a multi-supplier strategy in place can easily be exposed by a change in the importing landscape."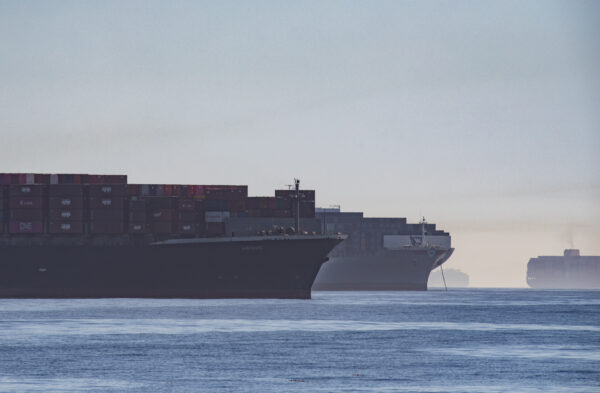 If there is a shortage of raw materials in one area, suppliers may run out, which impacts production further down the supply line. After the pandemic began, manufacturers that relied on semiconductor chips from one geographic area ended up halting production when suppliers couldn't provide the chips. The case stresses the need to have multiple options for sources.
Based on experiences from the pandemic, the future supply chain might include bringing in parts from several different geographical areas to avoid disruptions. For some manufacturers, this could entail establishing an arrangement with a main supplier but keeping another one as a backup.
"Without a plan B, companies risk derailing their entire business due to a single supply chain oversight," Garrison said.
While long-term changes will likely make a difference in the years ahead, the near future may consist of more shortages and delays. Looking into the coming weeks and holiday season, consumers may do well to plan ahead and re-think their spending until supply chain issues settle.
"We've become accustomed to Amazon—and other services—reliably delivering goods overnight," Eaton-Cardone stated. "This year, things might not be as predictable."
Source: As Supply Chains Falter, Manufacturers Contemplate Permanent Changes