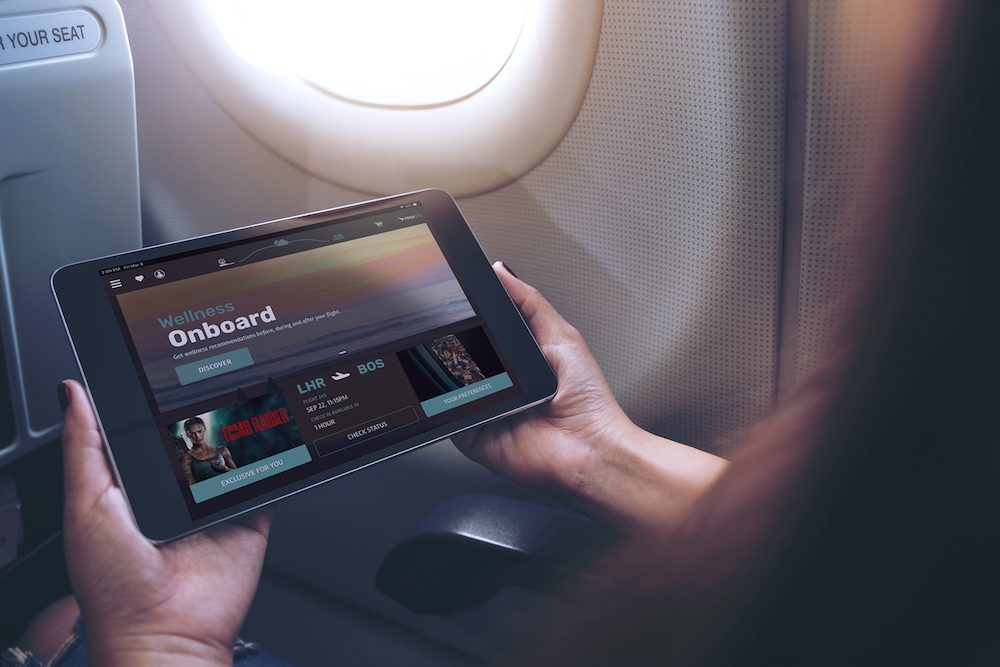 Panasonic Avionics has introduced a series of new "connectivity bundles" designed to help optimize the way commercial airlines pay for the data and bandwidth necessary to deliver in-flight internet services to passengers.
According to an Aug. 31 press release, the California-based supplier of aircraft in-flight entertainment and connectivity (IFEC) systems is making the bundles available for a fixed monthly fee. The company sees the new connectivity bundles as a way to remove the data limitations and cost uncertainty associated with charging airlines based on the amount of data or services their passengers and flight crews use on a monthly basis.
"These new bundles give airlines the flexibility to build an in-flight connectivity offering to drive impact on passenger experience, customer loyalty, and operations with Panasonic Avionics' enterprise-wide solutions," Hernan Abbes, Vice President of global sales at Panasonic Avionics said in the release. "It's the latest way that we are leveraging our market experience and expertise to help airlines differentiate themselves from their competitors and help drive Net Promoter Score (NPS)."
Most airlines provide in-flight connectivity (IFC) to passengers based on one of several commonly used business models, including through a satellite operator selling capacity to an aviation connectivity service provider that then charges the airline to install equipment and enable internet service on the aircraft on a monthly basis. Some airlines establish service provider control models, where they allow the service provider to manage everything associated with passenger access to the internet including the price charged for access. Others structure access to the internet based on the aircraft, type of service, and length of flight, as well as services that the passenger is going to access, and then pay the service provider based on the number of megabytes they've consumed on a per-aircraft basis.
The introduction of the new bundles for Panasonic comes following the announcement of the recent in-flight connectivity (IFC) milestone for the company. On a recent China Eastern Airlines flight MU5105, passengers saw average speeds up to 100 megabits per second (Mbps) to the aircraft, with peak speeds reaching 200 Mbps, according to an Aug. 26 press release. The performance benchmark was enabled by the APStar 6D satellite technology jointly designed by Panasonic Avionics and APSATCOM that first became available in Asia Pacific airspace earlier this year.
With its new fixed monthly fee bundles, Panasonic is coupling its associated in-flight entertainment content and digital features as well such as payment options with Apple Pay and Alipay, mobile services, and "a team that can monitor and measure performance to further optimize the solution," the company says. The new bundles also come with "promotional recommendations and templates" in support of individual airline marketing efforts.
"Each of the bundles is based on airline feedback and from our experience in delivering in-flight entertainment and connectivity services to more than 300 airlines," Abbes said. "More importantly, they offer the flexibility to airline customers who want to further enhance their offering with additional solutions including Panasonic Avionics' Advertising, Marketplace, Destination Services, our Arc 3D in-flight moving map, and our Panasonic Technical Services global support team."
Source: Panasonic Avionics Introduces Bundle Business Model for Airline In-flight Connectivity