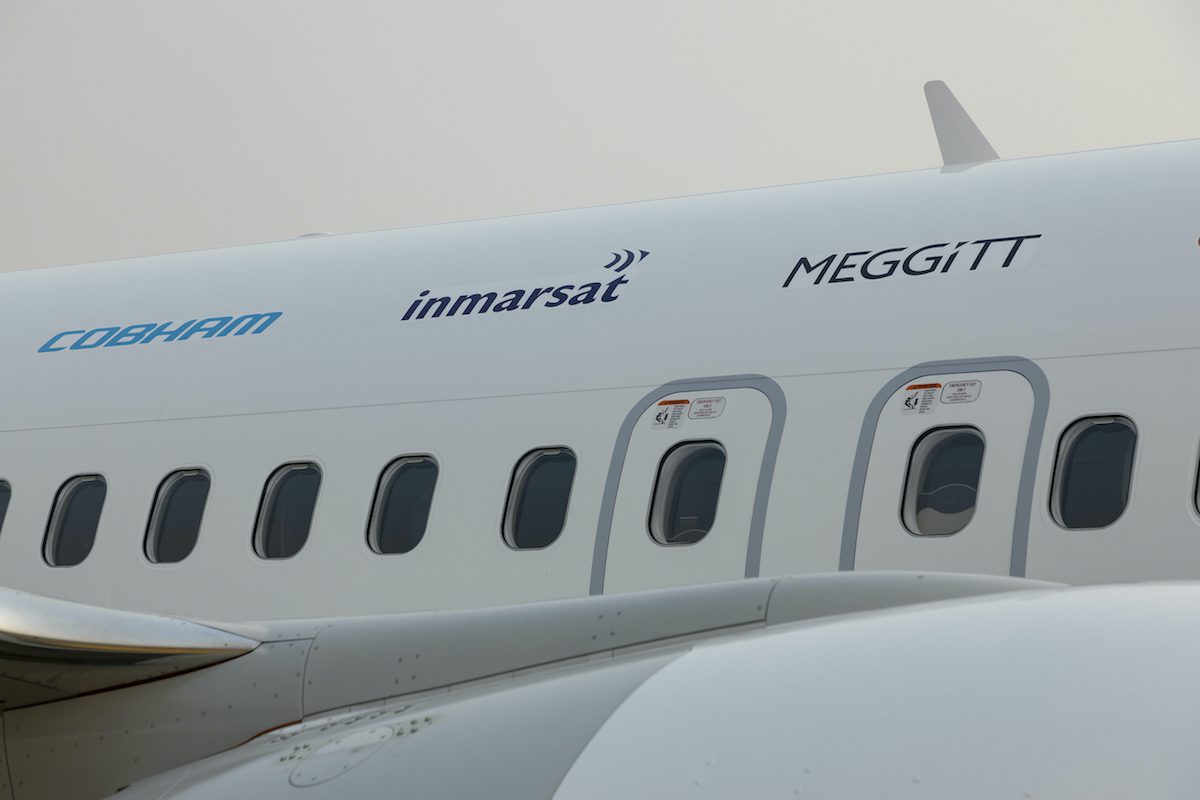 The heavily modified Alaska Airlines 737-9 being operated by Boeing for its 2021 ecoDemonstrator program will provide the opportunity for Inmarsat to evaluate the use of Internet Protocol Suite (IPS)-based satellite data link communications between pilots and controllers can be securely executed.
Alaska's 737 has been equipped with antennas, modems, and radios to enable the use of Inmarsat's Iris satellite communications technology for data link messages—normally transmitted over Very High Frequency (VHF) radio—exchanged between the aircraft's flight management computer and ground-based air traffic control systems. John Broughton, Inmarsat's Senior Vice President of Aircraft Operations and Safety Services, told Avionics International that the ecoDemonstrator flights will allow them to evaluate the use of Iris in a live flight environment.
"Iris adds a significant element of security wrappers around the pilot voice and data communications, which is a necessary step when you're using satellite as a communications vehicle in continental airspace," Broughton said. "It's that the security wrapper, that ultimately enables implementation of true IP-based connectivity with all of the flexibility that comes with that. Another important part of the Iris program has been demonstrating that Satcom has the capability, both from a latency and a capacity point of view to be able to sit along with VHF in a multi-link capability."
According to an Aug. 18 press release, Iris is "powered by the Inmarsat ELERA satellite network," with the ecoDemonstrator program featuring its first use outside of European airspace. ELERA is the upgraded narrowband L-band network that Inmarsat is rolling out using capacity from two new I-6 satellites that are scheduled to be launched by the end of the year. The I-6 satellites feature 50 percent more capacity per beam than Inmarsat's fourth-generation L-band satellites to enable speeds of up to 1.7 Mbps.
The ecoDemonstrator aircraft has been equipped with terminals and routers supplied by Cobham and Honeywell Aerospace for satellite-enabled end-to-end transfer of air traffic control safety services and messaging.
"What you're also seeing here for the first time is end-to-end internet protocol version six (IPv6) operation going from flight management system and communications management unit through the Satcom, through to the ground-based processor," Broughton said.
IPv6 is the next-generation IP designed to replace IPv4 and will allow more users and devices to communicate over the internet by using bigger numbers to create IP addresses. Whereas IPv4 addresses were 32 bits long, IPv6 addresses will be 128 bits long, according to Apple.
In emailed statements to Avionics last year, Paul Prisaznuk, the AEEC executive secretary and program director explained how the Airlines Electronic Engineering Committee (AEEC) was finalizing its "Roadmap for IPv6 Transition in Aviation."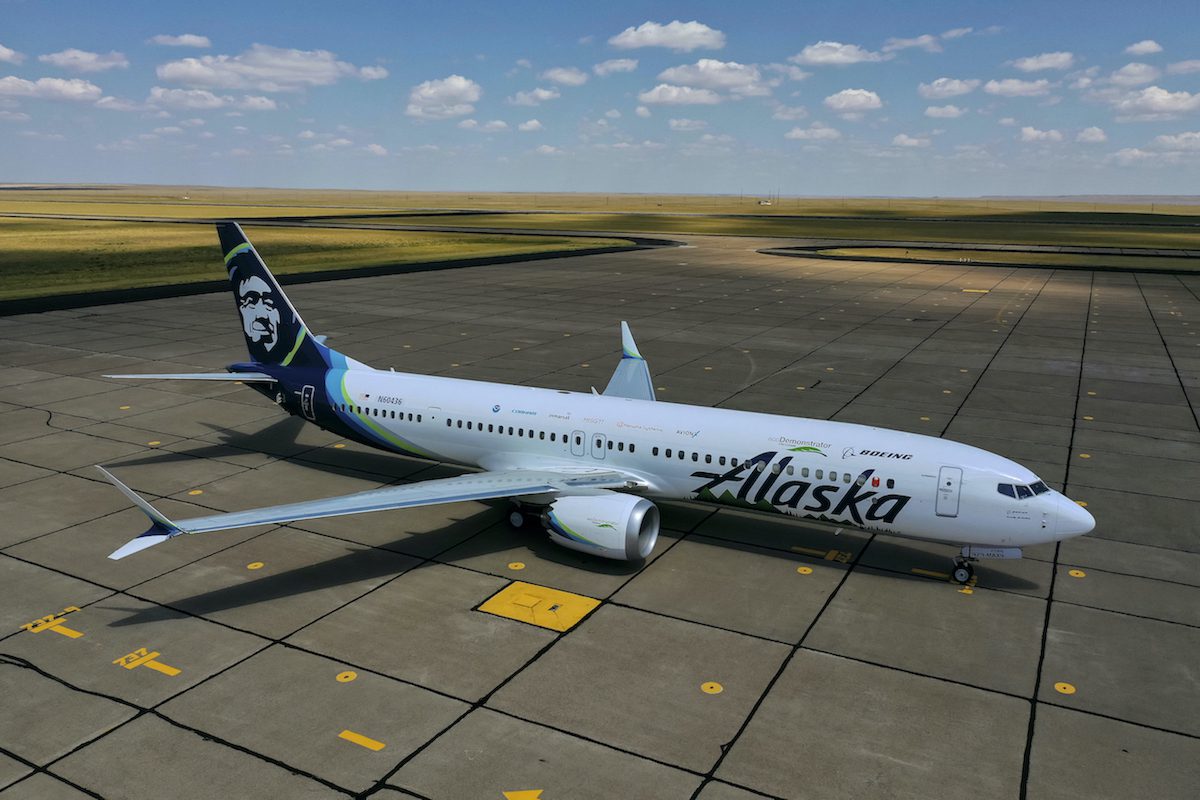 "Private networks using the Internet Protocol Suite (IPS) will be the backbone of this new aviation infrastructure. The networks will use IPv6 addressing and Datagram Transport Layer Security (DTLS). Data comm services will be migrating from ACARS to ATN/OSI and eventually ATN/IPS," Prisaznuk said at the time.
In recent years, Inmarsat has leveraged the use of Iris in Europe for a series of flight trials and demonstrations in partnership with the European Space Agency (ESA) and Single European Sky ATM Research (SESAR) agency to establish 4-D flight operations—aircraft tracking in four dimensions, adding time to the traditional three-dimensional measurement of latitude, longitude, and altitude.
Danny Bharj, director of aviation technology programs for Inmarsat, who also represents the satellite operator on the International Civil Aviation Organization's (ICAO) committee tasked with standardizing the use of IPS in commercial air to ground communications, told Avionics that ICAO is working in collaboration with AEEC, Eurocae and Radio Technical Commission for Aeronautics (RTCA) committees on IPS system and data transmission/interfacing standardization.
"The software required to do the IPS functionality was built specifically for this program," Bharj said.  "Even though we have the ecoDemonstrator flying IPS functionality, the operational data that we'll get from that, it really gives us the very basics, if not a bit more. We know that there will be issues and small areas that still need to be validated to ensure that, you know, we've covered all the possible use cases as we formalize them to allow the technologies to become certified avionics and certified systems."
Results of the demonstration will also be key to proving the global rollout potential of Iris. The first deployment of Iris is expected to roll out in Europe by 2023, and then "then on a global basis over the next decade," according to Inmarsat.
Iris is one of 20 new technologies being evaluated by Boeing using Alaska's 737 as an airborne test lab. A major focus for the 2021 edition of the ecoDemonstrator program is around reducing fuel burn, emissions and noise, and incorporating more sustainable materials into the production of airframes.
"We selected the Iris solution for testing, as it is closely aligned to our own commitment to reduce the environmental impact of modern aircraft," Rae Lutters, ecoDemonstrator Program Manager at Boeing, said in a statement.  "We are looking forward to evaluating Iris in a live flying environment and exploring the real-life impact such innovative technology could have when implemented on a global scale."
Source: Boeing 737 ecoDemonstrator Flights Test Satellite Internet for Pilot-to-Controller Communications