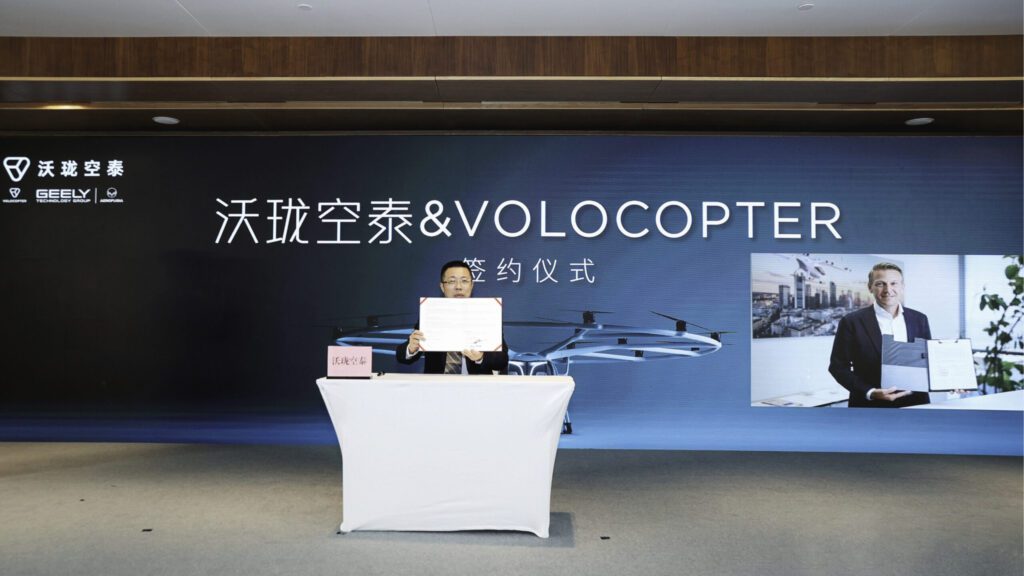 The German urban air mobility company Volocopter has announced a joint venture company with a subsidiary of China's Geely Technology Group, Aerofugia, to bring its UAM aircraft into China, according to a Sept. 22 release. 
The announcement includes the purchase of 150 Volocopter aircraft and a member of Geely joining Volocopter's advisory board, according to the release. The company will operate under Volocopter Chengdu. 
"Geely has been a valuable partner since they became our strategic investor in 2019," Florian Reuter, CEO of Volocopter, said in a statement. "Today marks another important milestone on our journey to bring affordable electric air mobility to China, the biggest single market opportunity for the UAM industry. With the joint venture company up and running and Daniel Li Donghui as the new Geely representative on our Advisory Board, we are in pole position to introduce air taxi services globally in a safe, sustainable, and practical manner."
Volocopter will also produce its aircraft in China with a contract manufacturing agreement with Volocopter Chengdu and General Aviation Manufactory Base of Geely Technology. Volocopter's aircraft could come to mainland China in the next three to five years through this deal. 
"With its establishment, Volocopter Chengdu can accelerate the deployment of air taxis and UAM business," Jing Chao, Chairman of Volocopter Chengdu, said in a statement. "UAM is an important part of the new aviation industry, which coincides with Aerofugia's technical route and business plan of 'new energy, vertical landing and take-off, and autonomous driving.' As an investor for both Aerofugia and Volocopter, Geely looks forward to Volocopter Chengdu realizing urban air mobility in the near future."
Volocopter is developing two electric vertical takeoff and landing (eVTOL) aircraft, VoloCity and VoloConnect, and a heavy-lift drone, VoloDrone. 
Source: Volocopter Gets Order for 150 Aircraft, Expands into Chinese Market