FOR IMMEDIATE RELEASE
Shawn French, Founder & CEO at The Determined Society LLC
(239) 699-9023
[email protected]
Performance coach, Shawn French releases his book titled "Unstoppable, The High-Performance Mindset"
From rock bottom to making high 6-figures within six months
08/15/2022 – Have you ever been at rock bottom and felt absolutely worthless? It is a feeling that most human beings go through at one or multiple points in their lives and can be somewhat of a rite of passage. Shawn French can speak from experience that you are not alone and there is a way out. Although feeling at your lowest point can be insurmountable, rest assured that your brightest days are ahead if you shift your perspective.
Instead of caving into defeat and accepting failure as your identity, you can change your reality anytime. While it may be challenging, living a happy and fulfilled life is paramount. Mr. French believes that we are here on this Earth to thrive, empower and serve others, and we owe it to ourselves to move past any hardship swiftly.
Shawn French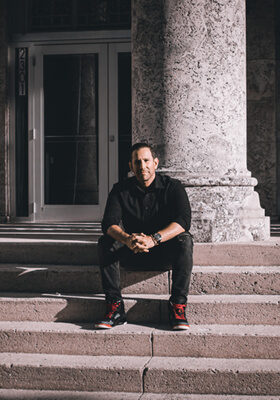 About eight years ago, Shawn French lost everything during the mortgage meltdown. He was a mortgage professional at the time. He recalls walking into the office where he worked in Walnut Creek, Ca, feeling high on life and untouchable. Being young can provide a certain amount of ignorance because it can all be taken from you quickly.
Once he logged into his computer and opened up his email, everything changed. There were emails upon emails with urgent subject lines from banks to which he was sending loans declaring that they were changing loan limits and guidelines, effective immediately.
Fear immediately presented itself as he read each correspondence, coupled with a glimpse of hope that none of these changes would affect his clients or his pipeline. That small glimmer of hope was quickly shattered once he went through his files that would close that month (10 loans in total), and all of them but 1 were instantly dead.
Can you imagine the panic in the young Shawn French and the rest of the office when they realized their biggest fear had come to fruition? Yes, you guessed it. The "bubble" busted! Shortly after this became a reality, he had to short sell his home, his car got repossessed, and he couldn't afford to feed himself.
After many conversations with his Uncle, who is a father figure to him, Shawn decided it was best that he move to Florida to live with his Mom. Yes, his Mom. He was 30 years old at the time, and that is when he realized he was at rock bottom, the lowest of the low. For the next three years, he worked odd jobs to put some money in his pocket until he was hired on as a full-time teacher and baseball coach at the high school level. This was a massive win because he was now employed again, had full benefits/retirement, and was on his way out of the hole.
Shawn spent five years in the school system and recalls that his perspective changed once his son was born. He spent long nights away from home covering sporting events and coaching numerous baseball teams to make ends meet. Being away from his son so much wasn't the life he wanted to live. That was when his friend Dan hired him as a salesperson at a Human Resource and Payroll company. Shawn knew he could provide a better life for his son and future kids, but to do so, he knew it involved sales. When Shawn started with the company, he had the highest hopes and knew that he'd make an immediate impact, although it didn't start that way.
There were many moments of second-guessing himself, and he left himself available for all the limiting self-beliefs to run his every thought and action. After four months, he was ready to call it quits, but his friend (more like a brother now) wouldn't let him walk away so quickly. They had a very long talk, and Shawn decided he would find a way to dominate as he promised. This is where Shawn's success story began.
Being a high-performer within a sales corporation doesn't happen by chance or accident. There's a lot of intentional work that goes into it. He decided that he would take notes on every single call. He made not just any notes but the most detailed ones. He'd document every conversation and every detail like he was a court reporter. It was his process that he committed to every single day.
It was required to make 8-10 in-person daily calls; Shawn did 25-30. The key to the sales calls was entirely intentional in every conversation. He wanted to leave every person he came into contact with feeling empowered. After six months of executing this process daily, regardless of how he felt emotionally or physically, he landed in the Top 10% of over 1,500 sales representatives in his division.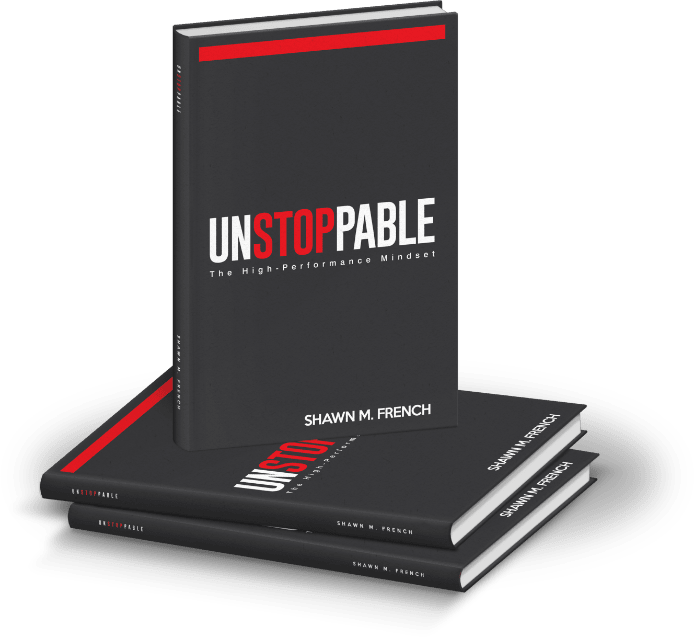 He wasn't done yet. That astonishing rise to earning 6-figures was done purely by doing the work and being authentic. It wasn't until his wife, Jacqueline, helped him believe in himself even more with her endless reassurance, guidance, and cheering he exploded into the top 5% of salespeople in his division. He remembers the day clearly when she told him, "Shawn, you can sell anything, but what if you learned to be more strategic? You'd be UNSTOPPABLE!"
Shawn 2.0 was born after that conversation. Suddenly his planning became more strategic, and his path was clear from this point. For him to become UNSTOPPABLE, his habits had to change along with his mindset. He began to dive into personal development after his wife sent him a YouTube video titled "Fail Early, Fail Often, Fail Forward." That video she sent him changed his life and perspective on failure forever.
Shawn started seeking failure everywhere he went because he knew that the more he failed, the more he would win. He started to win BIG! He reinvented himself completely by strengthening his mindset and mental toughness by leaning into the hard things first thing in the morning. In doing so, his discipline improved, becoming a success story.
UNSTOPPABLE, The High-Performance Mindset
His book UNSTOPPABLE, The High-Performance Mindset, is perfect for anyone looking to level up to that ELITE version of themselves. You don't have to be in sales to benefit from the tangible strategies Shawn shares in the pages of this masterpiece. Society has told all of us a lie. That lie is… You are either born with mental toughness and all the other high-performance habits or not. There isn't any way you can cultivate them.
He wrote this book (Unstoppable, The High-Performance Mindset) to teach you that you CAN cultivate these skills. It is something you can improve on a day-to-day basis by being honest with yourself and doing the work necessary to become UNSTOPPABLE. Now, are you ready to learn how you can do the same?
The Determined Society
The Determined Society LLC has been in business for two years. The sole purpose of this company is to provide a roadmap and mentorship for professionals looking to bring awareness to their brand and become an Unstoppable sales machine.
###
To learn more about Shawn French, you can connect with him on Instagram @theshawnfrench. He would love to hear from you and what incredible projects you have going on. If you are ready to pick up your copy of his book, you may do so by visiting this link:
Unstoppable Sales Book