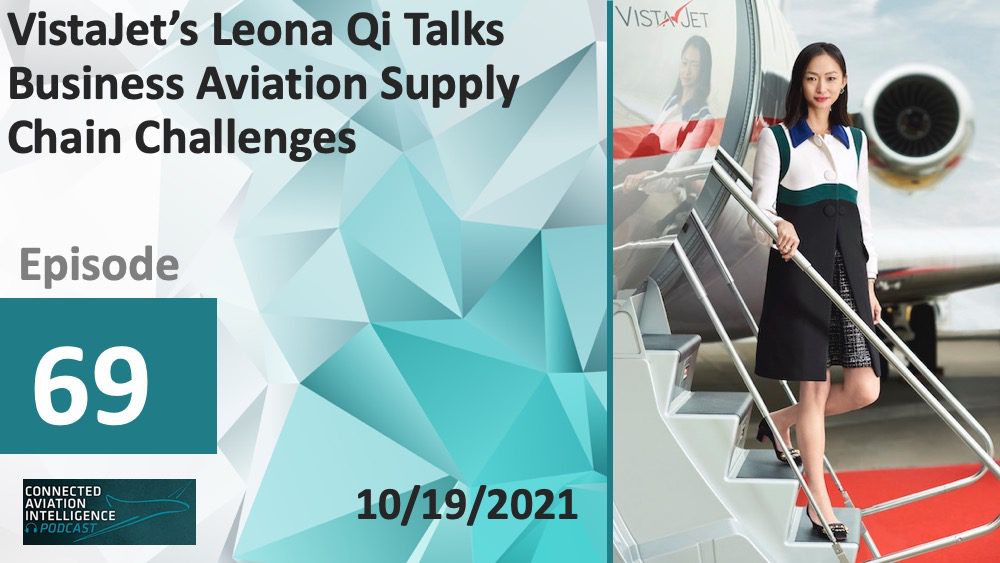 On this episode of the Connected Aviation Intelligence Podcast, we feature a discussion with Leona Qi, president of the U.S. division of VistaJet.
We recorded this interview live at VistaJet's booth during the 2021 National Business Aviation Association (NBAA) conference and exhibition in Las Vegas. Leona provides some insightful perspective on some of the personnel and aircraft related supply chain issues that VistaJet and the entire business aviation segment as a whole is facing right now.
Have suggestions or topics we should focus on in the next episode? Email the host, Woodrow Bellamy at wbellam[email protected], or drop him a line on Twitter @WbellamyIIIAC.
Listen to this episode below, or check it out on iTunes or Google Play If you like the show, subscribe on your favorite podcast app to get new episodes as soon as they're released.
Source: PODCAST: VistaJet's Leona Qi Talks Business Aviation Supply Chain Issues