OneWeb's Ben Griffin Explains How LEO Satellites Address Capacity, Throughput Needs for In-flight Internet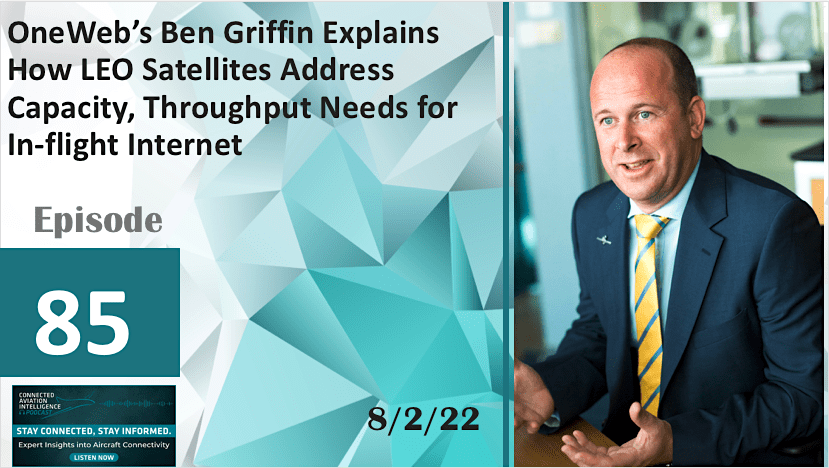 On this episode of the Connected Aviation Intelligence Podcast, Ben Griffin, Vice President of Mobility Services, OneWeb, signs up with to talk about how the intro of their Low-Earth Orbit (LEO) satellite might offer a paradigm shift for in-flight web service in the future.
Last week, Eutelsat and OneWeb reached an arrangement to integrate, combining satellite properties in Geostationary Orbit (GEO) and Low-Earth Orbit (LEO) for multi-orbit service. Because this interview was carried out on the day of this significant statement, the conversation does not concentrate on the Eutelsat-OneWeb contract; nevertheless, Griffin does offer some preliminary response on how the collaboration may benefit their prepare for in-flight connection (IFC) in the future towards completion of the discussion.
Griffin does describe why their LEO constellation an ideal match for IFC service due to the fact that of the quantity of capability the systems will provide, low latency, and worldwide protection, consisting of over the polar areas. The OneWeb executive likewise supplies point of view on how the business is assessing the outcomes of a current test of their partly finished LEO network performed on a Boeing 777.
Listen to this episode listed below, or inspect it out on iTunes or Google Play. If you like the program, subscribe on your preferred podcast app to get brand-new episodes as quickly as they're launched.
Source: OneWeb's Ben Griffin Explains How LEO Satellites Address Capacity, Throughput Needs for In-flight Internet