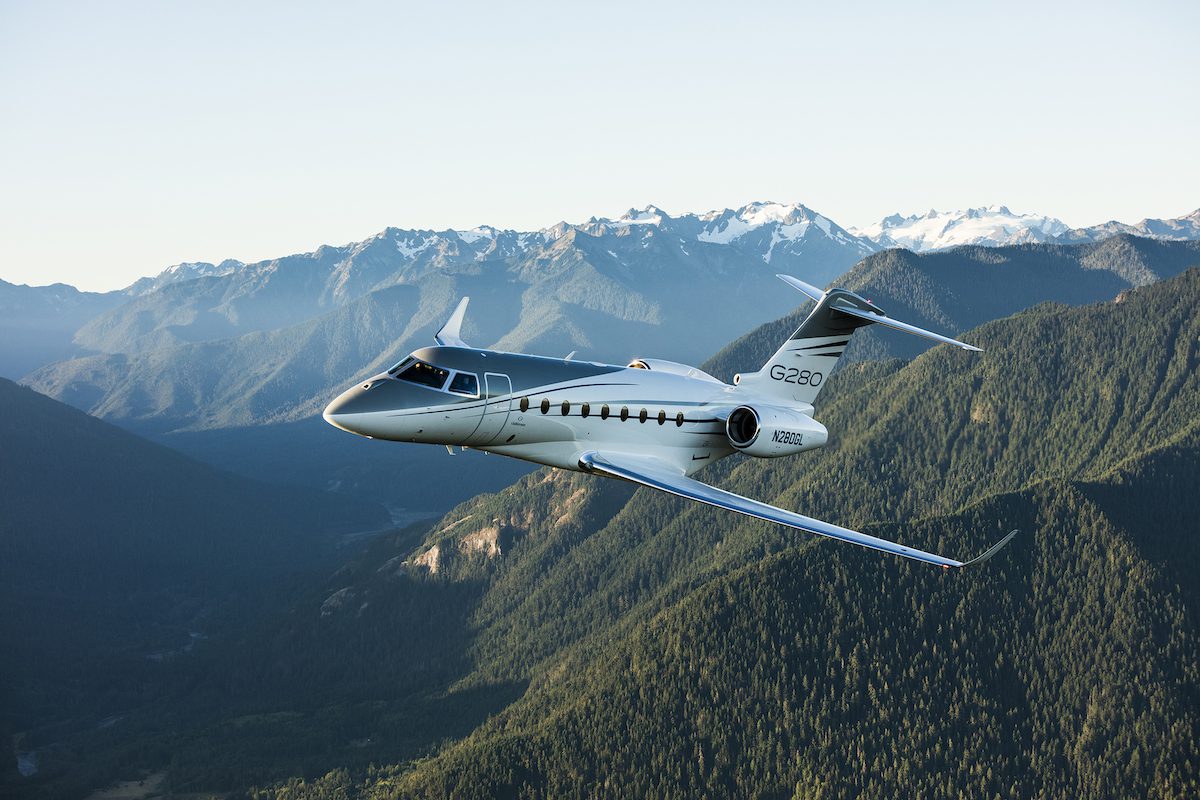 Building on what the company describes as growing investment and interest in the super midsized segment, Gulfstream has introduced new avionics and cabin upgrade options to its G280 business jet.
According to an Oct. 12 press release, the series of new avionics upgrades are being made available as V3.6.1 to the G280's PlaneView 280 cockpit system. Among the new enhancements included in the upgrade options are SiriusXM graphical weather with real-time updates, dual electronic charts and a new surface management system that provides verbal and visual cues on unsafe ground and arrival conditions.
The aircraft's controller to pilot data link data link communications (CPDLC) system is also now "FANS-E compliant," providing pilots the ability to perform CPDLC messaging in en-route airspace. The G280's RVSM heigh-monitoring validation interval has also been reduced from 96 to 24 months. Access to vertical weather and predictive windshear information is also made available via the V3.6.1 upgrade.
Inside the cabin, the G280 has a new option for Gulfstream's plasma ionization clean air system. The G280 is certified for steep approaches, and has recently been certified to the Federal Aviation Administration's (FAA) Stage 5 noise standards.
Gulfstream's new G280 upgrade package comes following the unveiling of their new G400 and G800 jets during a launch ceremony at their Savannah headquarters last week.
"We are seeing tremendous demand for the G280, further proving the aircraft is the high-performing super-midsize leader," Mark Burns, president, Gulfstream said in a statement. "We remain confident in the G280's proven track record and are committed to investing in enhancements that further increase the benefits it offers customers."