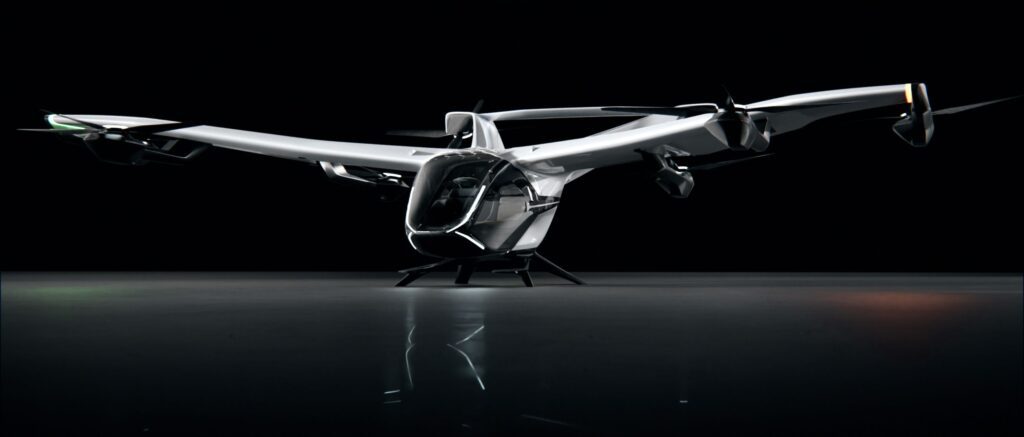 Airbus announced the new version of its CityAirbus electric vertical takeoff and landing (eVTOL) aircraft for the urban air mobility market, CityAirbus NextGen, at its Pioneering Sustainable Aerospace summit on Sept. 21. 
"We are on a quest to co-create an entirely new market that sustainably integrates urban air mobility into the cities while addressing environmental and social concerns," said Bruno Even, Airbus Helicopters CEO, in a statement. "Airbus is convinced that the real challenges are as much about urban integration, public acceptance, and automated air traffic management, as about vehicle technology and business models. We build on all of the capabilities to deliver a safe, sustainable, and fully integrated service to society."
The new CityAirbus NextGen comes after years of development with the companies demonstrator aircraft Vahana and CityAirbus. The NextGen version has a distributed propulsion system powered by eight electrical-powered propellers, a V-shaped tail, and fixed wings. It will have zero emissions and be capable of carrying four passengers. 
"This is our fully electric four-seater," Joerg P. Mueller, head of urban air mobility at Airbus, said during the summit. "It's designed to the highest certification standards, in this case, its EASA SC-VTOL, and this is our answer to the urban mobility market that we see out there." 
Mueller said the eVTOL will utilize rotorcraft technology while still getting the advantages of aerodynamic flight with its wing. 
"This is a rotorcraft so we using rotorcraft technology and rotorcraft capabilities, but it has a wing as well so it has an aerodynamic flight component," Mueller said. 
While the aircraft has a wing, it does not tilt. Mueller said the intent behind this is to keep the aircraft simple and efficient. 
"It's featuring a wing, it has no movable surfaces and no tilting parts," Mueller said. "That's very important because it makes it relatively simple and efficient still while providing a significant forward flight performance."
Because this aircraft is intended to fly near where people work and live, Airbus has focused on limiting noise emissions. The CityAirbus NextGen will emit 65 decibels while flying and 70 decibels when landing, Mueller said. 
"Noise is fundamental for such a design," Mueller said. "We have run a number of test benches where we have set up propellers of different shapes and plate numbers, and we've optimized the design in that way. We have even overflown an urban area, have measured the propagation of sound in this city, and the effect it has on people on the ground, together with partners that allows us as well to see in which sense we need to optimize in such a vehicle." 
Airbus is aiming to launch its eVTOL with a range of 80 kilometers with speeds of up to 120 kilometers per hour. According to Mueller, they will be able to reach 95 percent of targeting missions with their design. 
"That allows us relatively simple design, while still providing a significant time advantage for the traveler that overflies a city and is often stuck in traffic," Mueller said. "Traffic jams can be below 10 kilometers an hour average speed, so overflying them, shortcutting, and having a certain flight speed will allow you to provide really a significant advantage. We try to keep the vehicle as light as possible also to keep the hurdles manageable." 
Airbus plans to fly a prototype of the CityAirbus NextGen by 2023. They are also predicting certification by 2025. 
"We have set a goal to fly a prototype by 2023 and this prototype will pave the way for certification that could be as early as 2025, roughly, with a successive entry into service there after building up all the ecosystem and everything that's needed to make an urban mobility service viable," Mueller said.