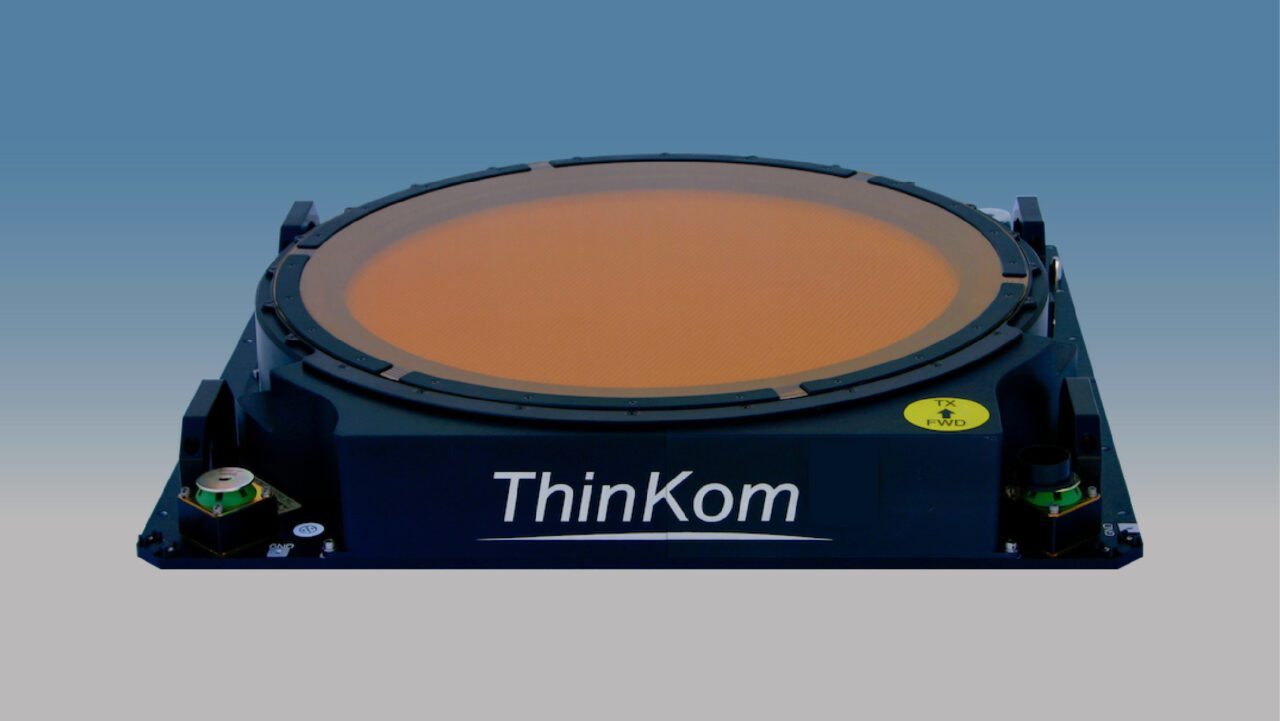 Panasonic Avionics has established a new partnership with ThinKom Solutions, Inc. to develop a new, next-generation Ku-band in-flight connectivity (IFC) antenna, the two companies announced Sept. 7
Under the new partnership, the two connectivity suppliers will develop a next-generation version of ThinKom's existing Variable Inclination Continuous Transverse Sub (VICTS) antenna that will include "support for both LEO (low earth orbit) and GEO (geostationary orbit) satellite networks," according to Panasonic. The antenna will be available for line-fit and retrofit installations, the two companies said.
"Our new antenna offering with ThinKom is an integral part of our network and will allow airlines to access both current and future satellite constellations," Jeff Sare, Vice President of IFC Solutions at Panasonic Avionics, said in a statement.
Panasonic's ThinKom antenna development partnership comes following a series of recent in-flight entertainment and connectivity-related milestone achievements for the company. These include the launch of a new flat-rate IFC business model for airlines last week, and the entry into service of the first Cathay Pacific operated full cabin 4K IFE screens on a new fleet of Airbus A321neos.
On a recent China Eastern Airlines flight MU5105, passengers saw average speeds up to 100 megabits per second (Mbps) to the aircraft, with peak speeds reaching 200 Mbps.
ThinKom's VICTS technology is the antenna enabler for Intelsat's—formerly Gogo—commercial aviation IFC system. VICTS is "comprised of layers of lightweight discs rotating around a single axis to steer the beam and control polarization," according to ThinKom's website.
Both companies will begin the partnership with a significant number of airlines already using their IFC technologies, as Panasonic Avionics now counts 2,300 aircraft connected to its satellite network.
"This agreement with Panasonic Avionics is an important validation of our VICTS phased array antennas, which are designed to seamlessly roam on both LEO and GEO networks, delivering unparalleled flexibility and resiliency to ensure the highest level of bandwidth services and availability to airline customers," stated Mark Silk, President of ThinKom Solutions, Inc.
"The combination of our VICTS technology and Panasonic Avionics' experience and commitment to in-flight entertainment and connectivity provides an extremely compelling value proposition to commercial airlines, both today and in the future."
Source: Panasonic Avionics, ThinKom Partner to Develop Next Generation Ku-band Antenna