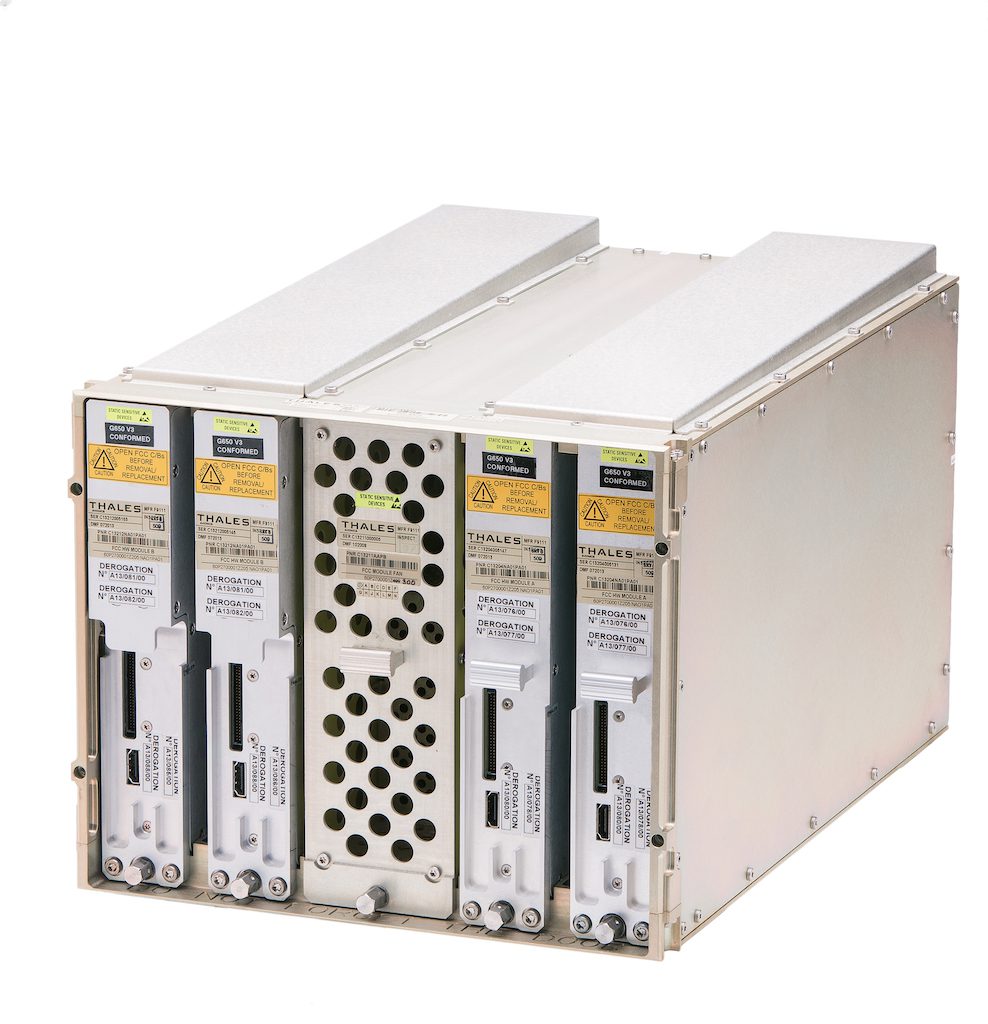 Thales has confirmed that it will be supplying the latest version of its flight control computers to Gulfstream for their G400 and G800 business jets.
Gulfstream revealed the two all-new aircraft types, the large cabin G400 and what will become the longest-range aircraft in the company's history, the G800—during an Oct. 5 live-streamed ceremony from its Savannah, Georgia headquarters. Both aircraft are keeping the Symmetry flight deck, data concentration network and active control side sticks that were also featured on the G500, G600 and G700.
"The Gulfstream G400 and Gulfstream G800 will use the latest iteration of Thales' Flight Control Computer family which benefit from improved growth capability to host new functionalities that the airframer may choose to implement," Andre Cleroux, Vice President Business, Regional and Urban Mobility Aircraft at Thales told Avionics International in an emailed statement.
On the G800, Gulfstream is including seating for up to 19 passengers and a range of 8,000 nautical miles (nm). The business jet manufacturer has already built and started testing the G800, which will also feature dual head-up displays with a new combined vision system that blends enhanced flight vision system (EFVS) and synthetic vision system (SVS) functionality into a single image.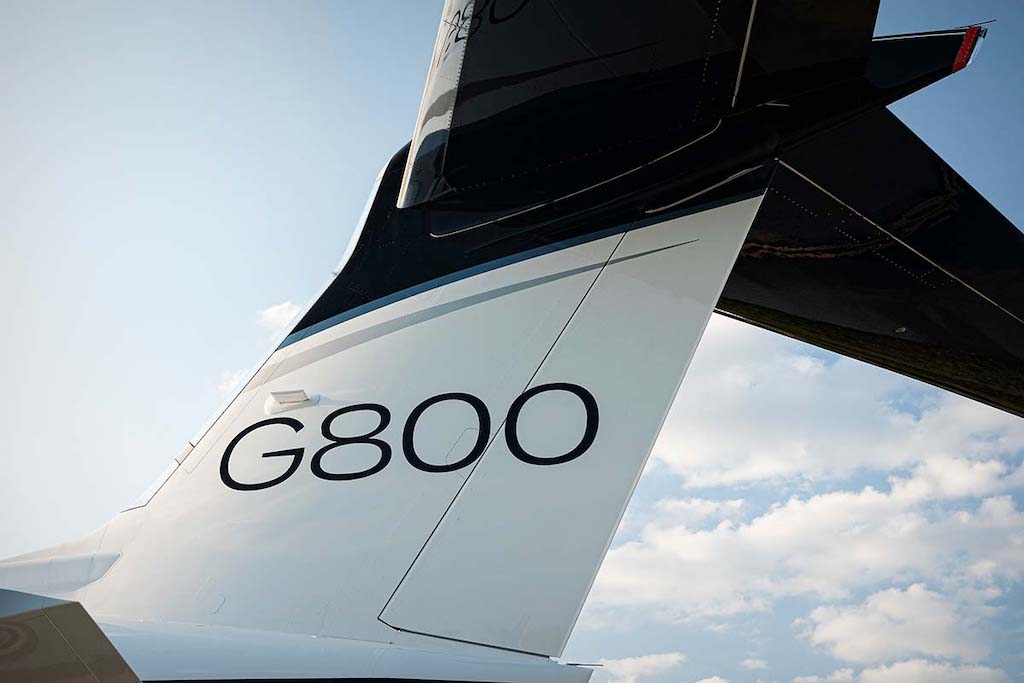 "Thales' fly-by-wire flight controls are installed in Gulfstream's G800 flight test aircraft.  Thales is fully aligned to support the Gulfstream G800 flight test schedule," Cleroux said.
The G400 will feature three different floorplans, with configurations supporting seating for nine, 11 or 12 passengers and will fly 4,200 nm at its long-range cruise speed of Mach 0.85. Powered by Pratt & Whitney's PW812GA engines, the G400 is Gulfstream's first new large-cabin aircraft program in more than a decade.
Phebe Novakovic, CEO of Gulfstream parent company General Dynamics, said during their Oct. 27 earnings call that they're already seeing "a lot of good interest" and they have "taken a good number orders" already on the two new aircraft types. Gulfstream's current aircraft order backlog is also at its highest level in six years, according to comments made by Novakovic during the call.
The company is anticipating customer deliveries of the G800 to begin by 2023, followed by the G400 in 2025.
Source: Gulfstream to Feature Thales Flight Control Computers on G400 and G800