Welcome to  Music Business Worldwide [157 articles]">Music Business Worldwide's weekly round-up – where we make sure you caught the five biggest stories to hit our headlines over the past seven days. MBW's round-up is supported by Centtrip, which helps over 500 of the world's best-selling artists maximise their income and reduce their touring costs.
---
Happy Adele [327 articles]">Adele Day!
Well, we say happy. We, no doubt like you, went through an eerily familiar cycle this morning as the British star's first new track in six years – Easy On Me – was unleashed.
Listen 1: *Sneers* Well, it's no 'Hello', that's for sure. Is there even a proper hook in this song? It's doing nothing for me.
Listen 5: Okay this is actually pretty great.
Listen 15: *Forehead resting softly on the steering wheel, eyes dewy, mumbled whispers scurrying out over a quivering bottom lip* It's just, life seems really hard sometimes. I'm trying to hold my head up high, be a good person, but I'm not perfect *sniffs*. Who is, though, Adele? Who is?!
You know the drill.
Something else that made our eyes water this week: The colossal size of deal-making currently going down in the music rights business.
Exhibit A: Hipgnosis and Merck Mercuriadis [127 articles]">Merck Mercuriadis striking a new agreement with Blackstone for an initial billion-dollar investment – money that will be spent on big buys of big songs – with the potential for further billions to follow.
Exhibit B: Spirit Music Group's parent, Lyric Capital, inking a $500 million deal with Northleaf Capital Partners that will see funds managed by the latter firm acquire an interest in certain Spirit-associated music royalty catalogs.
A billion-and-a-half dollars flying around the music industry, just like that.
Smug-face alert: Last week, in MBW's weekly podcast, Talking Trends, we predicted that three things might soon happen in this space: (i) KKR [44 articles]">KKR would be making an all-new, massive music acquisition play; (ii) Kobalt Music Group [528 articles]">Kobalt Capital would be selling up one of its managed copyright portfolios for a billion dollars; (iii) A major ownership change was coming to Spirit Music Group's catalog.
All three now appear to be coming good, with KKR reportedly funding a $1.1 billion acquisition of Kobalt Music Royalty Fund II via the family office of former Goldman Sachs [121 articles]">Goldman Sachs partner Stephen Hendel.
---
The other big news story of the past few days was, unfortunately, rather less deserving of high-fives at MBW Towers.
According to the National Music Publishers Association ( National Music Publishers' Association (NMPA) [149 articles]">NMPA), digital service owners such as Amazon [541 articles]">Amazon, Spotify [2,598 articles]">Spotify, Apple [870 articles]">Apple, Pandora [487 articles]">Pandora and Google [640 articles]">Google are "proposing the lowest royalty rates in history" for songwriters in the US.
They are allegedly doing so as part of the CRB IV, a legal process that will set songwriter streaming royalties in the US for the 2023-2027 period.
This is playing out, remember, as Spotify and others (not including Apple) are in the process of appealing a streaming rate rise for songwriters for the 2018-2022 period (CRB III).
We haven't actually seen the digital services' proposals in relation to the CRB IV process yet (they're yet to file publicly) – but NMPA chief David Israelite [80 articles]">David Israelite has, and he's fuming.
Ominously for those keen on music business harmony – though pleasingly for those who want songwriters to get more wedge – Israelite says: "This fight has just begun."
See below for five of the biggest stories to grace MBW's digital pages in the past week…
---

1) WHAT DO BLACKSTONE'S BILLIONS MEAN FOR MERCK MERCURIADIS' MISSION FOR SONGWRITERS?
As MBW reported Tuesday (October 12), Blackstone – one of the world's largest alternative investment houses – is pumping a billion dollars into a new private fund, Hipgnosis Songs Capital.
In addition, Blackstone is investing an undisclosed amount into Merck Mercuriadis' Hipgnosis Song Management, the investment adviser that ultimately chooses how to deploy the money in Hipgnosis Songs Fund [183 articles]">Hipgnosis Songs Fund… and now, in Hipgnosis Songs Capital, too.
MBW recently sat down with Mercuriadis and the man who struck the Blackstone deal with him, Qasim Abbas, to quiz them on the new music biz alliance that's got everybody talking….
---

2) SPOTIFY AND OTHER STREAMING SERVICES PROPOSE 'LOWEST ROYALTY RATES IN HISTORY' FOR SONGWRITERS
Music streaming service owners including Spotify, Apple, Amazon, Pandora and Google have all filed documents with the US Copyright Royalty Board (CRB) this week to tell them what they think they should pay songwriters for the five years between 2023 and 2027.
Speaking to MBW ahead of the filings this week, David Israelite, President & CEO of the National Music Publishers Association (NMPA) explained that the trial "has momentous consequences for songwriters and music publishers".
The filings, and their contents, haven't been made public yet, but according to Israelite, "Amazon, Spotify, Apple, Pandora and Google have proposed the lowest royalty rates in history"…
---
Spirit Music Group owner Lyric Capital Group and global investment firm Northleaf Capital Partners have struck a strategic alliance, through which funds managed by Northleaf hold an interest in certain music royalty catalogs managed by Lyric, led by Jon Singer, Managing Partner, and Ross Cameron, Partner.
Northleaf led the USD $500 million investment in which global investment group Caisse de dépôt et placement du Québec (CDPQ) was a significant co-investor.
Toronto-based Northleaf, whose portfolio includes more than 400 active investments in 40 countries, has more than $18 billion in private equity, private credit and infrastructure commitments under management…
---

4) ADELE'S BACK… BUT WHAT ARE WE EXPECTING?
In this episode of MBW podcast Talking Trends, we discuss the return of Adele with her new album 30, now confirmed for release on Friday, November 19.
We're already seeing strong evidence of the British superstar "doing things her way" when it comes to the record, and the strategy around it.
---
Kobalt is reportedly looking to sell its Kobalt Music Royalty Fund II for a price-tag in the region of $1 billion… and that the firm is in the final stages of a negotiation with a group of investors that includes KKR.
Kobalt Capital has managed two funds down the years.
The second and larger of these funds, Kobalt Music Royalty Fund II, was established in 2017 with $600 million to spend, backed by the likes of UK pension scheme Railpen, along with other institutional investors.
---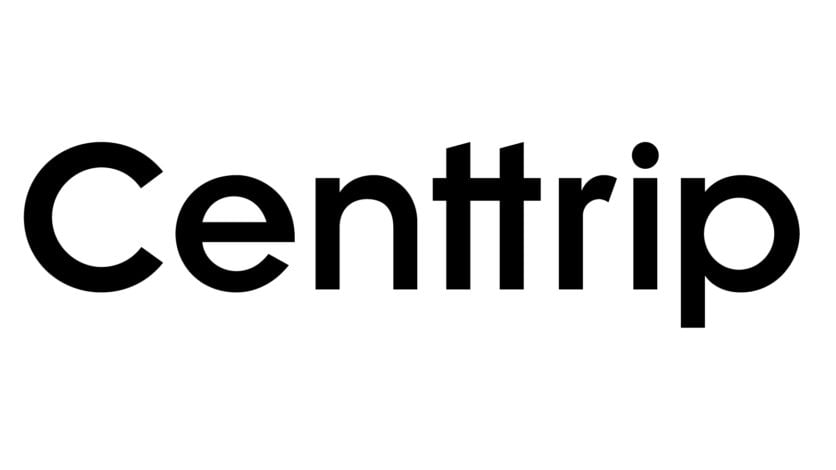 MBW's Weekly Round-Up is supported by Centtrip, which helps over 500 of the world's best-selling artists maximise their income and reduce their touring costs.Music Business Worldwide
Source: From Spotify vs. songwriters to Adele vs. our emotions: It's MBW's Weekly Round-up