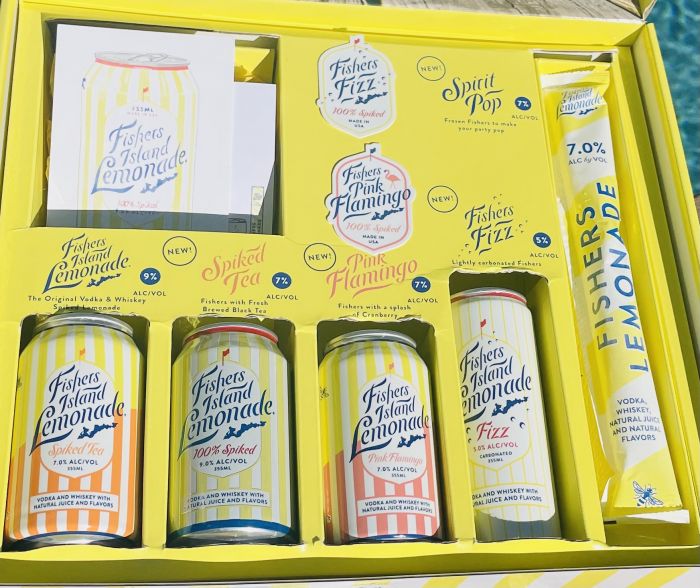 While Bronya Shillo and her sister grew up on Fishers Island, their parents ran the bar at the Pequot Inn. The most requested cocktail was The Fisher Island Lemonade. It was made with vodka, whiskey and honey. 
As she grew older she realized others needed to enjoy this signature drink and entered a male dominated ready-to-drink industry. By 2014, she was ready to debut her Fishers Island Lemonade in a can. During Memorial Day weekend, she sold her cans to boaters who pulled up to the Pequot Inn. It's not a wine, not a beer, not a seltzer, it's a unique, dual-spirits-based craft cocktail composed of premium vodka, whiskey, honey, and lemon. This refreshing lemonade beverage has 9.0% ALC/VOL.
The beverage is fat-free, cholesterol free, zero trans-fat, low sodium and contains about 28g of sugar per can. Each can is 310 calories.
It became so popular for locals to take on their boats or sip at home, as well as for visitors to have while on the ferry ride.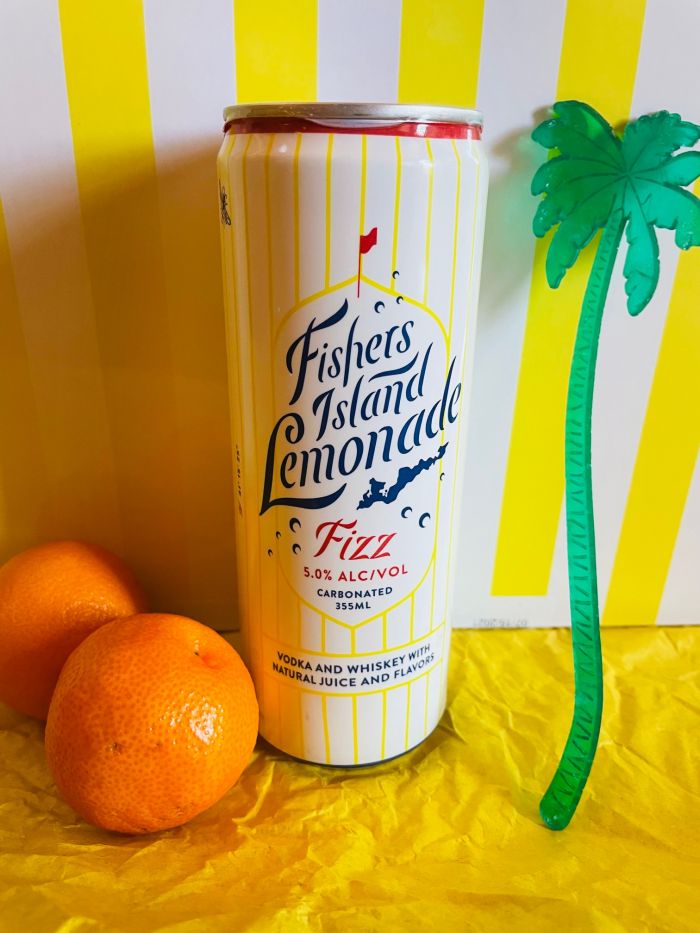 Jill Weinlein
This year Fisher Island Lemonade added 3 new flavors and a frozen version of their lemonade. The company motto is "find your island."
The expansion includes Spiked Tea (almost like a spiked Arnold Palmer), Pink Flamingo (Pink lemonade), Fizz, and Frozen Spirit Pops, all of which use the original recipe as a base. The Spirit Pops are ideal on a hot summer day to hand out to adults by the pool, a barbecue, at the beach or aboard a boat.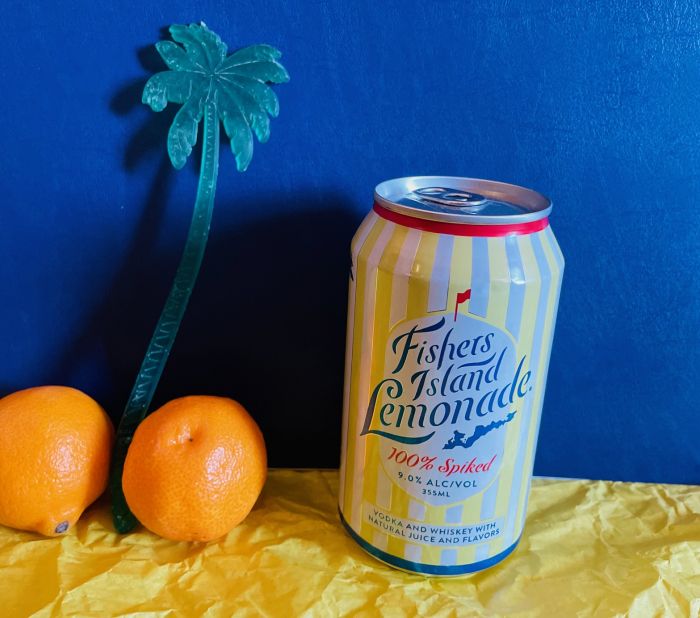 Jill Weinlein
Go online to get ideas about how Fishers Island Lemonade is a great mix for popular cocktails. It's an ideal spiked sour mix to make a refreshing margarita. Here's the recipe:
FIL Margarita
3 oz. from a can of FIL
1.5 oz. of your favorite tequila
Fresh squeezed juice from 1/2 an orange and a lime
Garnish: 
Salt for the rim
Lime
Instructions:
Put all ingredients in a shaker and shake for on the rocks. Put all the ingredients in a blender for an icy, blended and frozen beverage.
Serve in a salt rimmed glass with a wedge of lime.
Fishers Island Lemonade has a philanthropic business model and donates 1% of profits to organizations on Fishers Island. You can purchase cans and frozen spirit pops online and have it delivered to most East and West Coast states.