IRVINE, Calif.—An outbreak of avian botulism is being investigated by authorities after numerous birds were found suffering from the disease along the Aliso Creek urban stream corridor, which runs 19.8 miles through south Orange County.
According to Debbie McGuire, executive director of the Wetlands and Wildlife Care Center in Huntington Beach, diseased animals have also been found at Eisenhower Park and Lake in the City of Orange, as well as Laguna Woods and Lake Mission Viejo. The Care Center is currently the point of care for the birds after they are found by other agencies or good Samaritans.
Around Aug. 17, 15 deceased Mallard ducks were found by a cyclist riding along the Aliso Creek bike path, and another six ducks were found alongside the creek by a woman who tried to get help from a local animal hospital that unfortunately did not have a bird specialist. Although the Fish and Wildlife authorities were contacted, it was too late to save the birds.
Since then, several ill mallard ducks and a Canada goose have been located and transported to the Care Center for treatment.
"They are stage 1 and 2 Botulism patients. These stages are the most critical and the patients require intensive care and medication," McGuire told The Epoch Times.
The deceased animals are currently being tested to confirm the causes of death, but McGuire says the likely cause of death is Botulism C due to symptoms the birds in those areas were exhibiting prior to dying or after being captured.
Officials have formed search and collection parties of volunteers, scientists, and even a UCI professor equipped with an infrared drone, to search for other dead or infected animals before the outbreak spreads to other parts of the county.
Out in the field, Mission Viejo Animal Services is leading the investigation with the assistance of Laguna Beach Animal Services, County of Orange Animal Services, Sea & Sage Audubon Society of the Irvine Ranch Water District, Fish and Wildlife, and others to help identify and mitigate the outbreak.
"Botulism is bacteria that lives dormant everywhere, it just needs certain conditions in order for it to bloom and release it spores," McGuire said.
Hot temperatures and drought conditions are part of the equation, which is then exacerbated by humans feeding the animals food which rots and feeds the bacteria.
According to the National Wildlife Health Center, botulism is one of the most potent toxins known to science, and very little is needed to kill an infected animal. There are seven distinct types of botulism toxin designated by the letters A to G. Birds are susceptible to both the C- and E-strain forms of botulism which can only be found in food sources and cannot be transmitted to humans.
Out of all the forms of disease that can afflict waterfowl, botulism causes the most numerous and visible losses.
To identify a botulism infected animal, scientists look for typical clinical signs in birds including weakness, lethargy, inability to hold up the head or fly. By binding to nerve endings, botulism interferes with muscle movements, for birds this can lead to drowning due to an inability to hold its head upright if they are on or near water.
McGuire says that people feeding birds stale bread or other human food, while seemingly benevolent, is harmful to the animals because clostridium botulinum bacteria feeds on animal carcasses and other rotting material like bread, thus producing botulism toxins.
"When animals ingest the poison, it damages their central nervous system and is usually fatal," McGuire said. "If birds eat the grubs emerging from a deceased animal, they will get sick and die without intervention, possibly spreading the disease to other geographic areas if it travels before getting sick."
"In hot weather, water evaporates or is not flowing well, and the oxygen level drops, perfect conditions for pieces of bread or a bagel to become food for botulism bacteria," McGuire said.
"We found a dead duck that we picked up in the area of the botulism outbreak, against a little dam where the creek is not flowing much and found a bunch of bagels in the water nearby," noted McGuire. "We've all fed ducks or geese at some time, even I did as a girl, but people should not be feeding wildlife human food, it's not a natural part of their diet."
McGuire says that it takes an ill bird about two weeks to regain its health once captured, but until the active search is completed, they won't know how far the outbreak has reached or how many birds have died as a result.
Treatment includes flushing the animals' systems through IV fluids, and once they can hold their heads up and swallow, they can take oral fluids and nutrition until fully recovered.
McGuire recommends that if the general public should come upon a distressed animal to immediately contact their City's Animal Services authority, the Department of Fish and Wildlife or the Wetlands and Wildlife Care Center.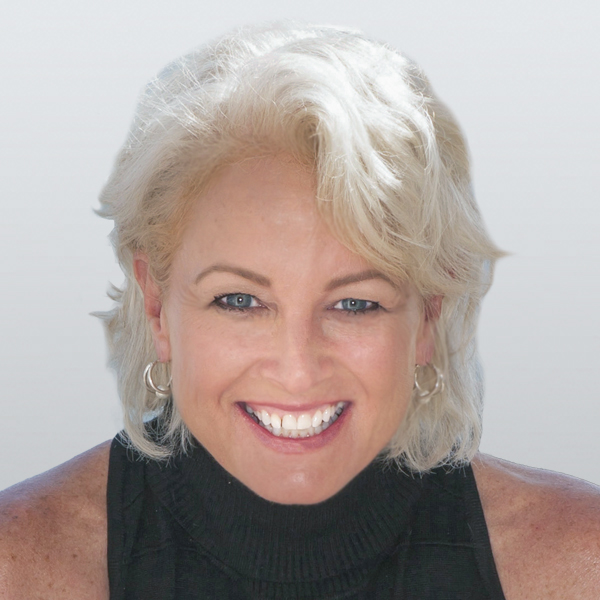 Lynn is a reporter for the Southern California edition of The Epoch Times, based in Orange County. She has enjoyed a 25-year career as a senior-level strategic public relations and contingency planning executive. An editor, blogger, and columnist, Lynn also has experience as a television and radio show producer and host. For six years, she was co-host of Sunday Brunch with Tom and Lynn on KOCI 101.5 FM. She is also active in the Newport Beach community, serving as chair emeritus of the Newport Beach City Arts Commission, among various positions with other local organizations.
Source: Avian Botulism Outbreak a Good Reminder Not to Feed the Ducks