Arsonist Sets Fire to Christmas Tree outside NYC's News Corp Building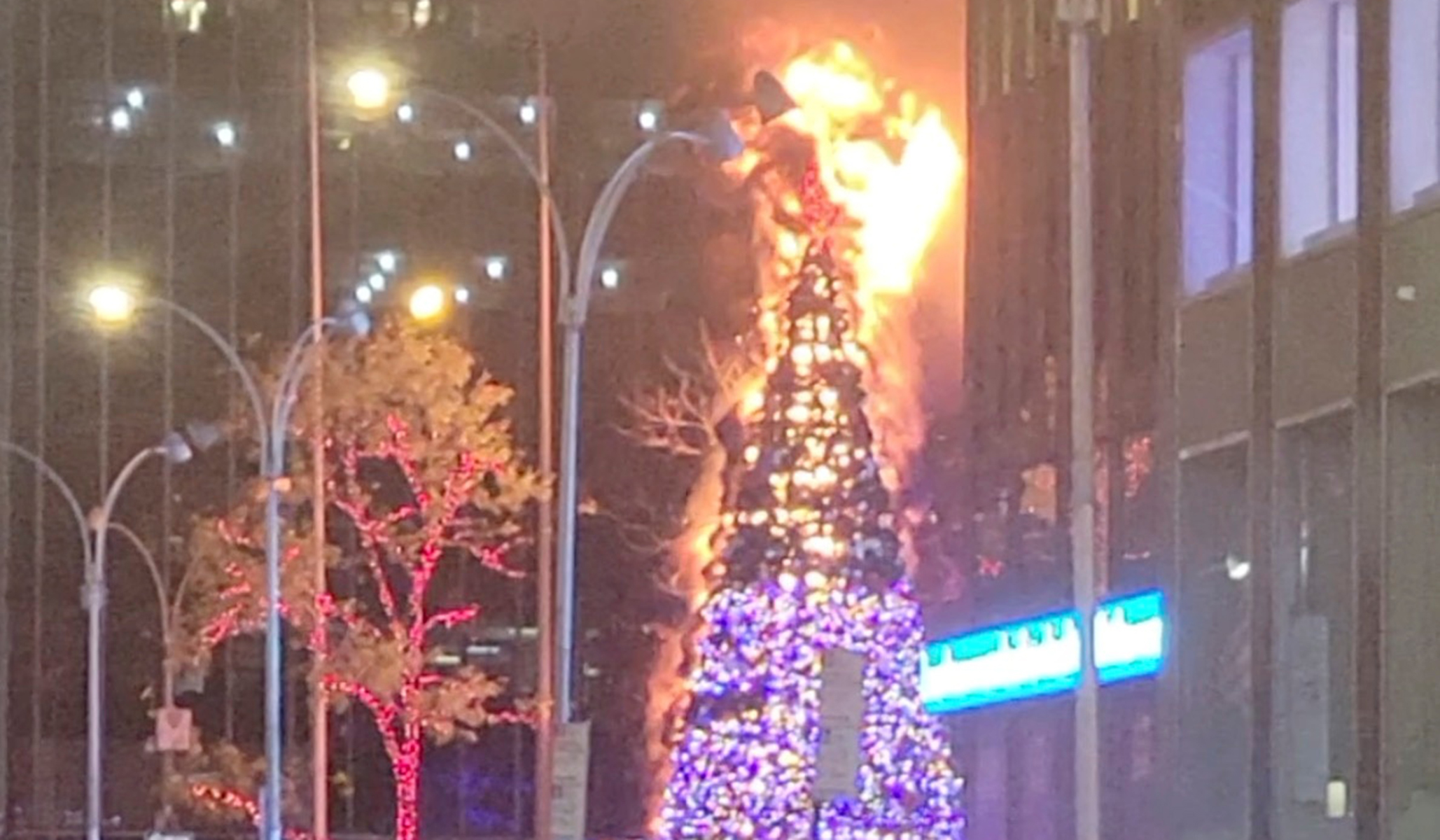 A male was detained early Wednesday early morning for apparently setting fire to the Christmas tree outside the News Corporation structure in midtown Manhattan, which homes Fox News, the New York Post, and the Wall Street Journal
Set on fire simply after midnight, the tree was rapidly taken in by an inferno, giving off smoke and harmful nearby plant life planted on the square. The vacation screen was placed in front of the structure straddling the business Avenue of the Americas.
By the time the fire department reacted and snuffed out the blaze, the tree was considerably burned, leaving a helpful wood frame behind.
The NYPD jailed the supposed arsonist early Wednesday and took him into custody, the New York Post verified Authorities did not identify an intention for the criminal activity or expose whether the occurrence was meant as a political declaration, considered that the 3 journalism outlets situated in the News Corp workplace are comprehended to represent right-of-center media.
The NYPD tweeted a declaration early Wednesday that read: "Earlier today, a 49- year-old male climbed up a Christmas tree at 48 St & 6th Ave in Manhattan & lit a fire triggering the tree to end up being swallowed up in flames. The fire was snuffed out & reacting officers apprehended the suspect, who has actually been charged for this criminal activity."
.
Source: Arsonist Sets Fire to Christmas Tree outside NYC's News Corp Building