Release Date: 08/15/2022
Alex Spasic, CEO at AlexxMarketing
(061) 315-7403
[email protected]
Grow 0-10k Instagram Followers In the next 3-6 months
The only E-book you will ever need to grow an audience on Instagram and get a consistent flow of clients for your business
08/14/2022 – Have you ever wanted to grow a HUGE audience on Instagram? You're probably looking to gain Instagram followers!
This was also my dream. This time last year, I was just an ordinary college guy: Going to college in the morning and coming back late at night. But, I knew I wanted something more.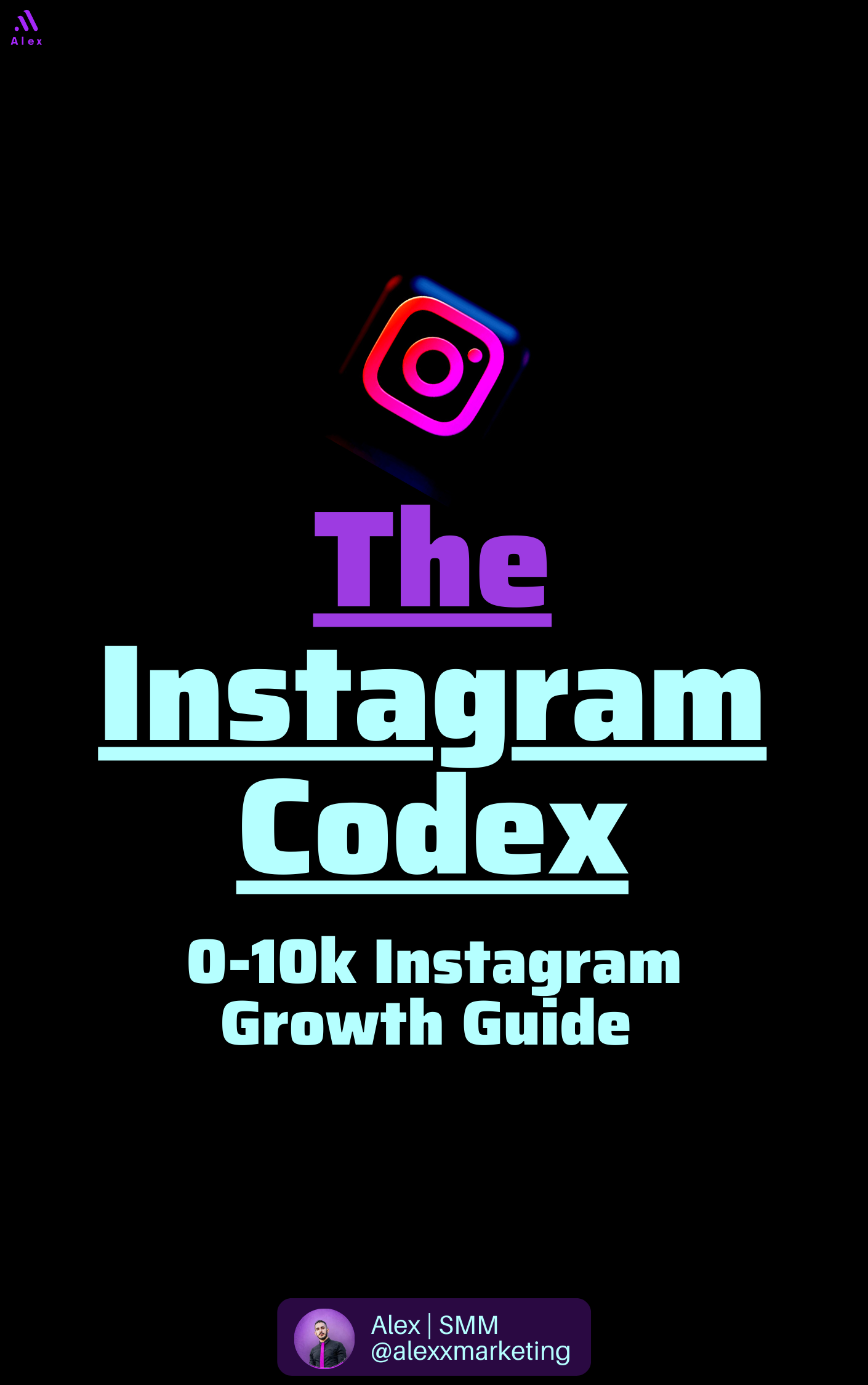 My family was in debt, and we needed money. That's why I decided to start a side-hustle online. I started doing affiliate marketing, copywriting, and blogging, but all of that got me little to no income, yet I was working like a madman. I stumbled upon the idea of growing a social media audience, and I started my Instagram account.
Now, one year later, I have over 70,000 followers and 100s of clients behind me. And all of them were struggling with the same problems. And all of those problems came from the fact that there's too much info on the internet telling you what to do and how to do it – but most of it is either fake or blatantly wrong. The only valid info comes from the paid courses and masterclasses or experience.
The problem with the paid info is that it's all designed for you to come back: They never give you the whole solution to your problems, and when new problems arise, you simply NEED to buy the upsell. I am changing that.
I wrote an E-book that will teach you how to grow on Instagram and think and overcome each problem that may come along the way. That means, after you read it, you will be completely independent and able to grow – in one word: It will teach you how to become an expert.
It's on a HUGE discount for whoever grabs it during the release week because I want AS MANY people to learn and be successful by doing what they love.
So go grab it NOW: The Instagram Codex: Grow 0-10k Followers in 3-6 months – This is the official book to quickly grow your Instagram followers!
My name is Alex Spasic, and you can find me on Instagram at @alexxmarketing. I share no-crap, to-the-point info on how you can grow on Instagram and earn from something you love. I helped 100s of clients and gained over 70,000 Instagram followers in just over a year, and I want to teach EVERYONE how to do the same. Visit my profile and see for yourself!
###
If all of this sounds amazing to you, grab it now here (HUGE LAUNCH DISCOUNT):
Grow 0-10k Followers in 3-6 months – Get the book and start to grow your Instagram followers today!